When the frigid weather has moved in and plans to stay for a while, it doesn't mean you should put the fun on hold. Although the cold can sometimes put a damper on things, there are plenty of ways to have fun this winter while also keeping the environment in mind. Here are ten winter activities you can do that won't be too harmful to the planet (when done right!).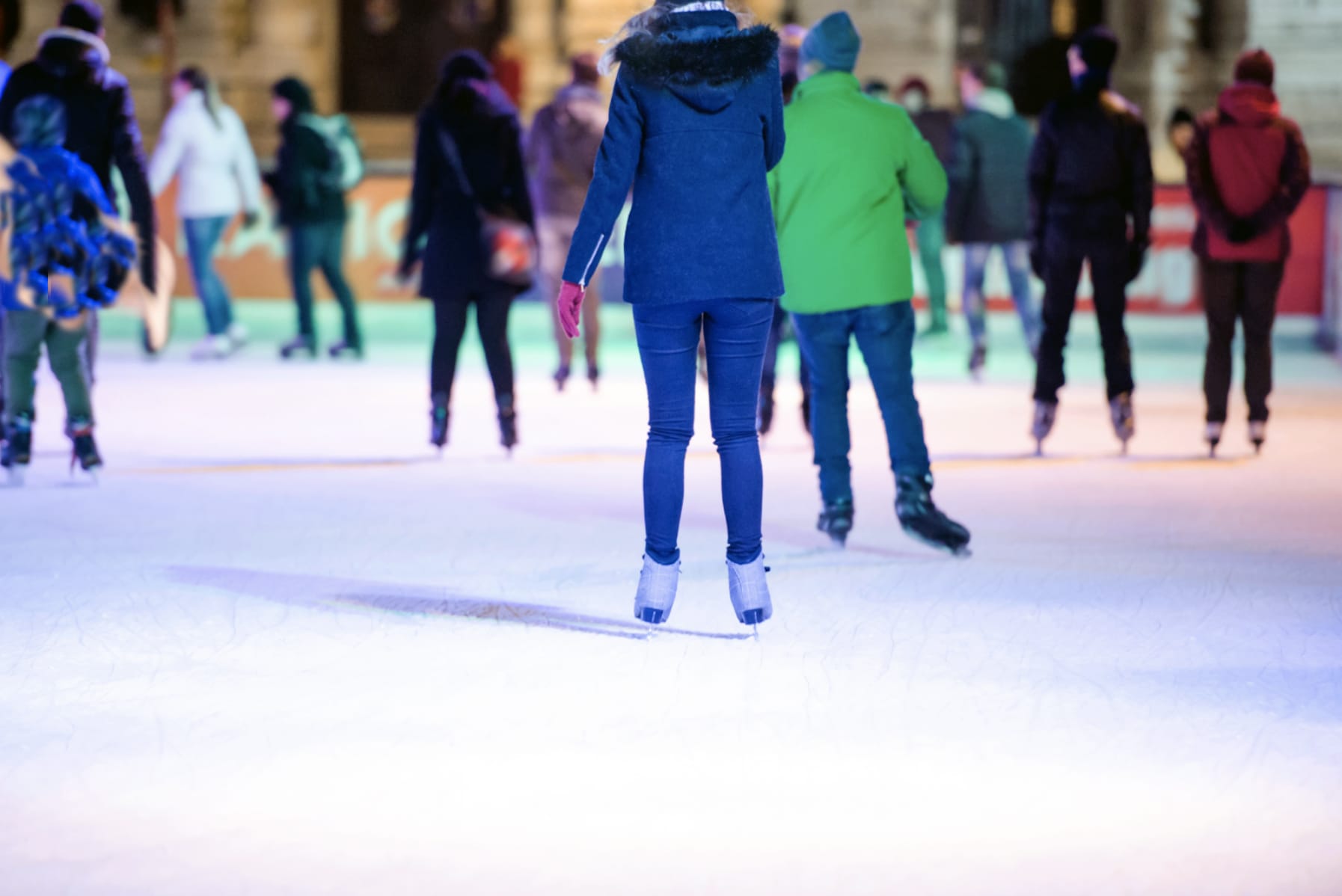 Take a Walk
Take a walk around the block, neighborhood, or a local park. If you'd like, connect your headphones and listen to music to pass the time. If you're looking for a way to make your walk more social, consider taking weekly walks with friends in your area. Research has shown that walking helps release endorphins in your brain which aids with relaxation and alleviates stress.
Go on a Winter Hike
For a more physical winter activity, go on a hike. If you are an avid hiker, you probably know the type of gear you need, but if you are new to the sport, it's important to wear proper cold-weather clothing including fleece gloves, wool socks, face gaiter, and snow goggles. If you wear eyeglasses, consider opting for alternative eyewear to better your overall hiking experience. Wearing disposable contact lenses under your snow goggles, for instance, can help to prevent foggy glasses and/or discomfort. Whatever you decide, just be sure to bring an extra set of glasses or contacts in case of emergency.
Go Snowshoeing
Snowshoeing is another sustainable winter activity that gets you outside and exercising. Most snowshoes produce less CO2 during production compared to other outdoor equipment. Therefore, by buying or renting snowshoes from sustainable brands, you're setting yourself up for a fun, eco-friendly outdoor activity. Snowshoeing can be extremely rewarding, especially if you're doing it in a beautiful location. If you're unsure of where to go, consider going to one of these ten places in Massachusetts, where you can enjoy a beautiful winter wonderland as you snowshoe.
Go Ice Skating
Visit a local outdoor ice rink and go ice skating with your friends. Skating is a fun group activity and also a great form of exercise. Don't have ice skates? No problem. Renting equipment maximizes the product's life cycle, making it a sustainable and convenient option. Not to mention it also reduces the hassle of buying and bringing a pair of skates to the rink each time, making it a win-win.
Go Sledding
Who said sledding is just for kids? Break out the vintage plastic or fancy inflatable sleds and take the fun to the hill. This winter activity is a guaranteed good workout and good time. If you don't have a sled, an eco-friendly option is to buy one secondhand on Facebook Marketplace. Another option is to use cardboard from any used packaging you may have and repurpose the materials to make your own sled. Just remember to recycle the cardboard after you use it.
Host a Wine & Movie Night
Try something out of the box by hosting a wine night by the fire. Bundle up in some blankets, grab a hot beverage, invite some friends over, and unconventionally enjoy each other's company. This can also be combined as a movie night. If your friends aren't around, there's no harm in drinking some wine, watching a movie, and having a night filled with self-care. By being together and watching a movie on one screen, you are reducing the amount of electricity being used, and ultimately saving on energy costs.
Host a Potluck or Food Party
Make it a food party by having a potluck or cookie exchange. Something to consider is possibly doing a vegan/vegetarian potluck dinner. The meat and dairy industry is one of the largest greenhouse gas emitters, so providing meatless and dairy-less options helps reduce your carbon footprint. During the winter, the freezing temperatures will increase the energy needed to heat and power your home. Looking into solar energy options to help reduce your energy costs is a great way to start living sustainably. But, if you haven't made the switch yet, heating up all the dishes at the host's household to avoid wasting energy is another way to have a sustainable food party. Enjoy each other's company and cooking with this great winter activity. Just make sure to swap recipes before the night is over!
Get Into Books and Reading
Consider a neighborhood or friend book swap. Reading is a wonderful way to decompress and escape reality. By doing a book swap, you are reading a number of new books purchased while also reading something new. But if you're not interested in your neighbor's books, shop for your next page-turner at a second-hand book store. Recycling books is a fantastic way to live green because the printing process of books requires a lot of paper and resources, all of which contribute to the amount of CO2 in our atmosphere. Another way you can sustainably swap books in your community is by starting a little library. Little libraries are an amazing way to swap books you don't want to read anymore for ones you do want to read. It also helps provide good books to people that can't afford the cost of a library membership or books.
If you want to combine socializing and reading, start a friend or company book club. This is a great way to make your new hobby a little more social by encouraging discussion and engagement between friends. If you're concerned about a sustainable way to operate a book club, try checking out books from a library, or purchasing your books from a second-hand bookstore. Furthermore, socializing and engaging with friends has a positive effect on mental health, by reducing stress levels and decreasing depression and anxiety.
Start Organizing and Tidying
Who said spring cleaning needs to wait until spring? Organizing and tidying is a helpful way to pass the time during the cold winter months. Consider going through your old clothes and donating items you don't wear anymore. If you're unsure about where to donate your clothes, some places to try are Goodwill, Savers, and Plato's Closet. Plato's Closet offers cash in return for donating items, so it's an inventive way to flip a profit and recycle clothes, reducing your carbon footprint. If you have any old winter gear you don't wear anymore, you could donate it to a homeless shelter and help a portion of the population that would benefit from those items.
Begin an Indoor Plant Collection
Starting a plant collection is a lively way to bring the outdoors into your home. While most plants prefer the brighter lighting conditions that the summer has to offer, there are a few low-light plants that would be perfectly happy in your home throughout the winter. Some plants to consider are the Ponytail Palm, Calathea, Ivy, Pothos, and the Nerve Plant because they are plants that enjoy medium to low light conditions. Plus, having indoor plants is a positive way to improve your mental health and wellbeing, especially if you have anxiety or depression. If you're considering investing in a plant collection, it's important to keep in mind the sources you're buying them from. Online shopping for plants increases CO2 emissions during transportation, so it's best to go to a local market or small plant business near you. If you find yourself missing the green outdoors throughout the winter season, indoor plants are the perfect way to feel like you're outdoors without actually leaving your home.
While you wait for beaches and sunshine, keep yourself active and eco-friendly during the frigid winter months with this great winter activity. There's plenty of fun to be had both indoors, outdoors, on your own, and with your friends. Just make sure to bundle up and stay warm!
Get Solar Panels This Winter
Don't let fun activities increase your electric bill. Go solar to save money and reduce your impact for years to come.