Many people put a great deal of time, money, and effort into their homes. Many also hope that their house not only keeps its value but continues to build upon it as well. Whether you're looking to sell your house right now or down the road, it's important to always look for ways to increase the value of your home. Here are five methods to not only make your home more enjoyable for you currently, but to increase its worth as well.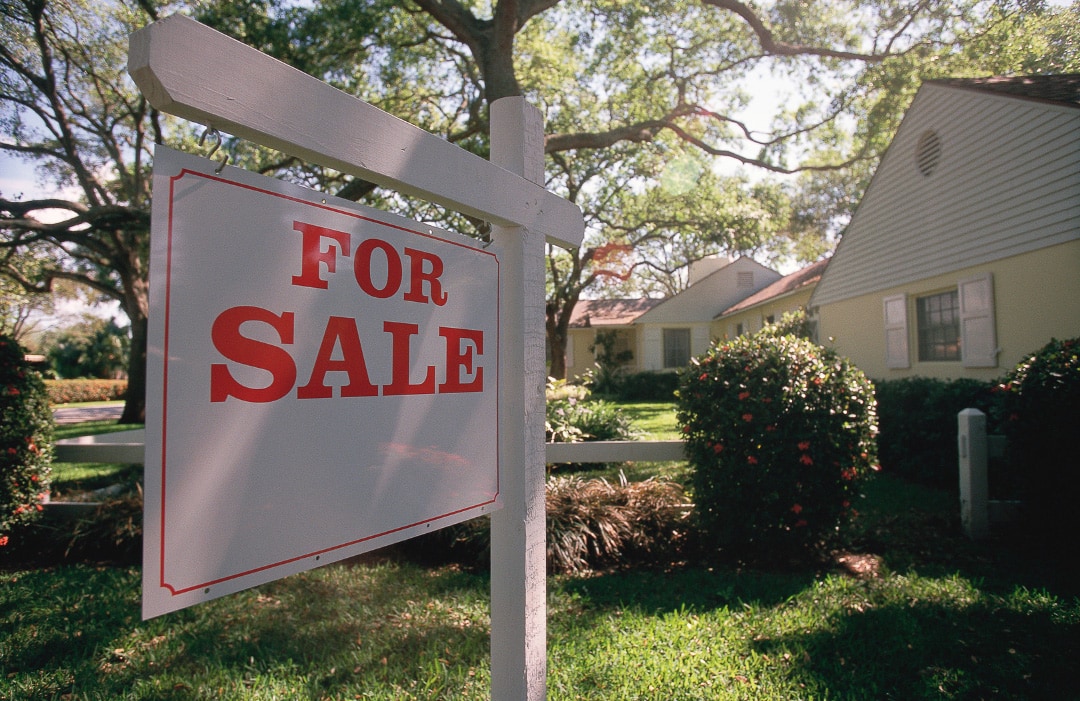 1. Boost Your Curb Appeal

Curb appeal is your home's first chance to make a good impression and can add or subtract a great deal of value from your home. It doesn't have to be anything super extravagant, but ensuring that your lawn isn't patchy, full of dead grass, or overtaken by trees is a good first step. Adding some colorful plants to the front of your home could make it look more lively and inviting. Consider shopping at a local plant nursery and asking for their opinion on what combination of plants would work best in your yard based on your location and climate. If you're still struggling to come up with ideas, the most popular plants to boost curb appeal are boxwoods, roses, and hydrangeas.
According to a study in The Journal of Real Estate Finance and Economics, the curb appeal of your neighborhood and property "may account for up to 7% of a house's sale price." Adding a new coat of paint or even power washing your house to get rid of any dirt and stains are easy ways to give it a new glow.
2. Make It More Energy Efficient

While energy efficiency has always been important, it's becoming increasingly more of a focal point for homes. From adding energy-efficient appliances, LED lightbulbs, and new insulation to reseal your windows, any number of smaller projects can greatly increase the efficiency of your home in addition to its value. If you're thinking about adding some new appliances to your home, consider some home warranty plans. Not only will they protect your appliances in the future, but the plan can transfer with the current home should you happen to sell, thus increasing your home's value.
Solar panels are another great addition to your home that can help you become more sustainable in addition to adding some money back into your house. Houses with solar tend to sell for $15,000 more than homes without. Solaria PowerXT Solar Panels' all-black cells and no visible circuitry make for a sleek, clean design that easily blends with your roof. Solaria solar panels also work well if you have a smaller roof, shaded conditions, or if you love minimalist design. If going solar is something that you might be interested in, double-check to make sure you qualify for a solar panel system.
3. Focus on High-Demand Interior Finishes
While all aspects of your home are important, there are some key areas that tend to attract more attention, thus having more impact on the value of your house. The two areas that tend to hold the most value in your home are the kitchen and the bathrooms, and the level of improvements needed can vary greatly.
For your kitchen, look to focus on the most key aspects first. Often these are new appliances, installing a new countertop of some trending material such as granite or quartz, or giving your cabinets a fresh coat of paint and some new handles. For the bathroom, similar to the kitchen, finding the right balance between usability and design is crucial. This could range from something smaller like some new faucets or a showerhead to more in-depth upgrades like rearranging your shower placement or installing a new toilet.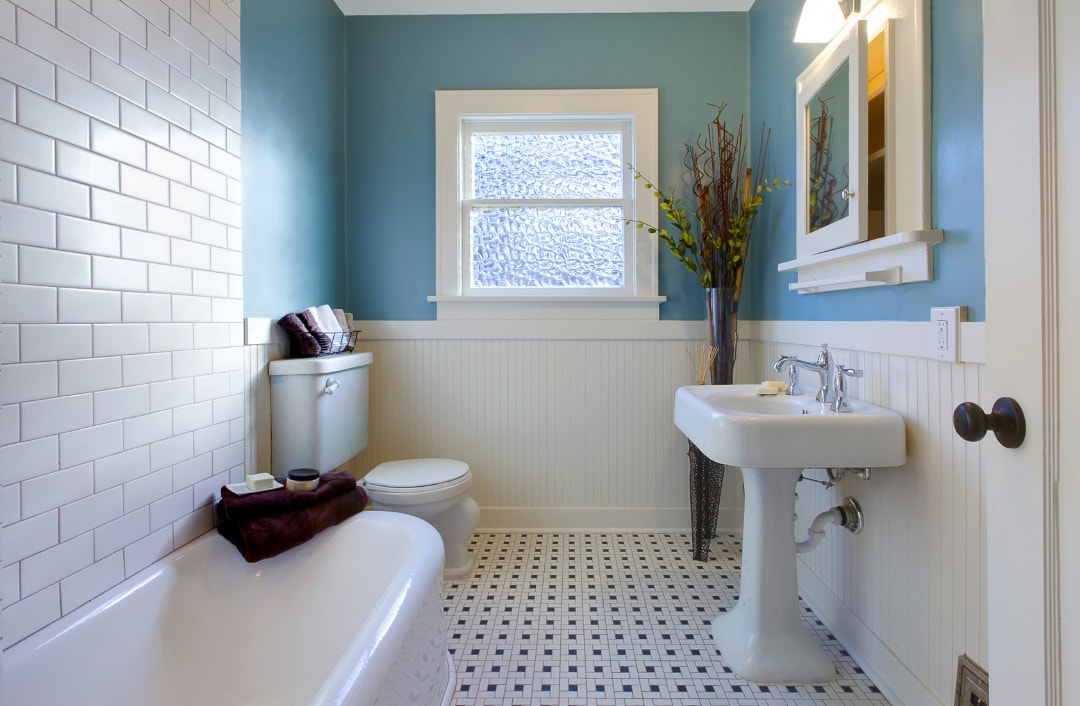 If you want to spruce up your home on a budget, using things like paint and contact paper could easily help you achieve that without breaking the bank. Zillow's Color Paint Analysis stated that light blue paint for your bathroom walls tends to be more attractive, with buyers paying 1.6% more for houses that have that feature. Grey living rooms and dark blue bedrooms also gathered interest from homebuyers. When picking colors for your rooms, it's important to consider whether or not those paint colors match the rest of the rooms in your house.
If you have outdated kitchen cabinets, throwing a coat of paint on them and changing the hardware out for something more modern is a simple way to give your kitchen a new life. Using contact paper or some paint to create a faux marble countertop is an easy way to achieve a high-end look on a small budget. The best thing about contact paper is that it's easy to install and remove, so if you find yourself looking for a change after a couple of years, it's easy to make those changes without gutting your kitchen.
A new product that people like to look for in their homes is a reverse osmosis water filtration system. In recent years, there has been growing distrust in the American water supply system with around 60 million Americans avoiding their own tap water. Bottled water has become the alternative for most people who distrust their water supply, but plastic water bottles are bad for the environment and end up in landfills. All plastic that has been created still exists on Earth, and it takes roughly 450 years for plastic to decompose in landfills. Additionally, while most refrigerators have a water filter, they're not as good at filtering contaminants out of your water supply as a reverse osmosis water filter. Not only can a reverse osmosis water filtration system help increase your home value, but it also helps reduce your carbon footprint so you don't have to rely on water bottles to stay hydrated.
4. Increase Your Square Footage
When in doubt, a tried and true way to increase the value of your home is simply increasing the square footage. If your home has an unfinished basement or even a bedroom or office that's simply too small, expanding on these areas can not only give you more room to work with for future projects, but can also increase the value through square footage and usable space.
Expanding a basement is a great way to be able to add another bedroom or office space and significantly increase the value of your home. Adding square footage in addition to another bedroom will be a big boost to the overall house value. In addition, if you have a room in your home that is too small to provide much value, expanding upon that room will give you the desired extra square footage you need.. If you intend on selling your home, showing functionality and flexibility in your space is a sure way to attract buyers.
5. Add Some Fun But Uncommon Features
According to Zillow's Analysis of home descriptions, descriptions mentioning barn doors and farmhouse sinks tend to sell faster and for more money than most other houses. Other fun features like a steam oven, wine cellar/cooler, outdoor kitchen, and heated floors also tend to sell for a higher price. Even though these features could make for a great experience in your home, it's also important to do what makes you feel the happiest in your home. If you're not interested in installing an outdoor pool, then don't do it. Even though those features could appeal to future home buyers and increase the selling price of your home, it's not worth it to spend money on those projects if it's not something you'll truly enjoy doing. After all, if you're paying all this money for a home, it should be a space that makes you happy and has a positive impact on your mental health.
Prioritize What You Value
When considering making any of these improvements, it's important to prioritize what areas you either value the most or think will give you the greatest return on your investment. For those considering some larger projects, getting some kind of equity loan will help you fund any of those ventures, allowing you to put money back into your home while letting you deduct the loan interest. From the outside to the inside, sprucing up your abode a bit will make sure that it's easy on the eyes while also increasing the value of your home. Just remember to do everything within your budget to ensure you're happy in your home while not breaking the bank.
Improve Your Home Resale Value With Solar Panels
Interested in learning more about solar as a home upgrade? Our team can answer any question you have about financing solar panels and how it'll improve your home value.