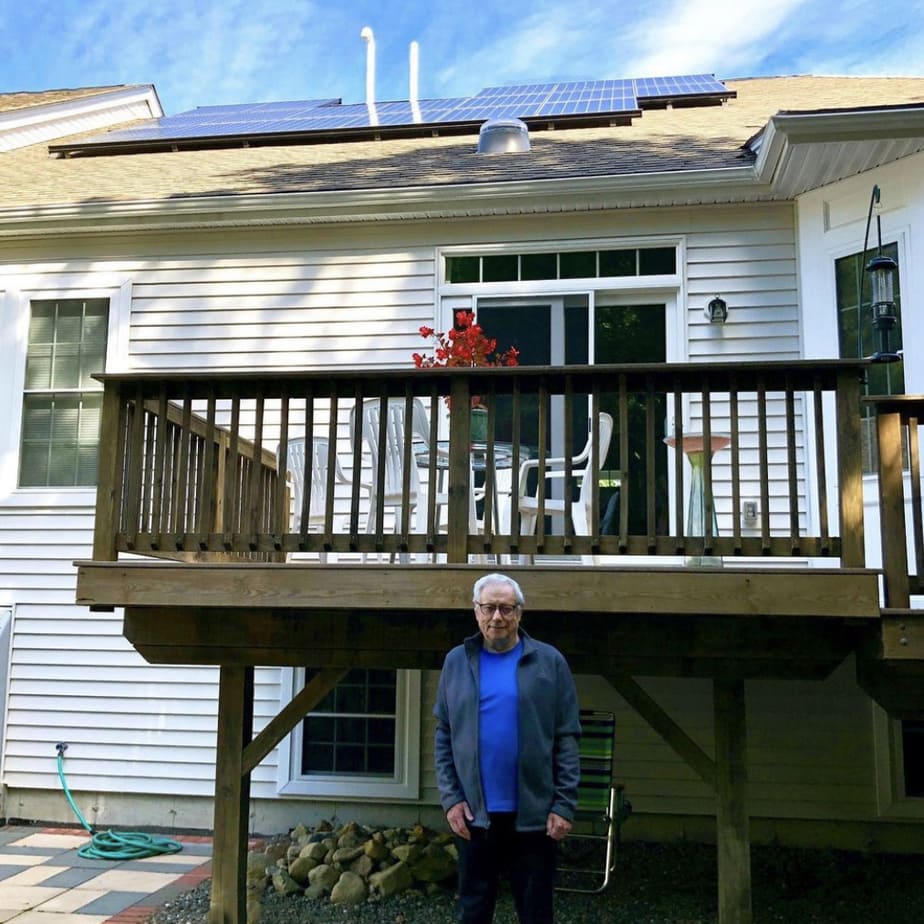 Most people know about the environmental benefits of going solar and how clean energy is a safer choice for the planet. However, there are some lesser-known benefits to going green. Some of these surprising benefits, like economic and societal benefits, help our world in significant ways. Some of the benefits that will we discuss are:
Improved personal finances

Increased home and community value 

Supported job growth 

Less strain on the grid 

Empowerment of people rather than utility companies 

Aided public health 
Economic Benefits of Solar Energy

Improved Personal Finances.

 

Installing a solar system has the greatest impact on a homeowner's finances. Most towns in Massachusetts allow you to earn incentives for the solar energy your system generates. Incentives help you see a larger, faster

ROI

. One incentive,

net metering

, automatically sends excess energy produced by a customer's solar panels back to the local grid in return for credit towards their next billing cycle. On top of that, Massachusetts also offers a $1,000 state tax credit for going solar. Paired with 26%

Federal Investment Tax Credit

, tax breaks make going solar affordable. These benefits aren't just for homeowners; Solar even

helps businesses and nonprofits

save and earn money, too. 

Increased Home Value.

According to Redfin and Zillow,

homes with solar panels sell faster and for about 4% more than those without

. Solar panels add to the resale value of a house, but the original owner of the system can choose to bring their system to their new home for continued savings. 

Job Growth. 

Supporting solar also means supporting a bigger picture of job growth.

Jobs in multiple fields of renewable energy

are all projected to increase in the coming years. These jobs are always in demand on a local level and regularly pay more than the minimum wage. The demand for clean energy is climbing and will be met with more jobs, stronger support for local solar businesses, and more power behind clean energy. Investing in clean energy in any capacity is giving back to the community by providing more opportunities for a strong workforce. For example, solar companies are usually looking for

electricians

, solar installers, salespeople, and more, with plenty of

opportunity for growth

.
Societal Benefits of Solar Energy

Less Grid Strain.

Our energy demand is higher than ever, and this demand

 

threatens our power supply

. Nationwide infrastructure concerns also threaten the reliability of grid supply. Using solar takes some strain off the grid and therefore fosters a stronger grid. When generating your own electricity, the demand for energy from the grid lessens, lowering the risk for power outages, voltage dips, overloads, and fires.

Sending power back to the grid through net metering provides more energy for your neighbors while offsetting your next bill payment. Additionally, by storing solar energy in a battery system, you can personally protect yourself against losing power.

Tesla Powerwall

allows solar customers to store their solar energy and delegate it how they want – whether powering through an outage, charging electric vehicles, nighttime energy use, or cloudy winter days.

Empowerment of People, Not Utility Companies.

From the moment you turn your solar system on, you become a

prosumer

– someone who produces and consumes their own energy. Before solar companies existed, there was a monopoly by utility companies on electricity. Rather than paying power companies every month for energy used, solar customers can get paid by their utility company for the energy they produce. This

increased self-sufficiency can be seen via month-to-month billing cycles, long-term savings, and protection against

grid outages when paired with storage

. 

Another advantage to solar panels is investing in a local energy source. Homeowners and businesses no longer have to rely on and pay for foreign or non-local energy. Solar strengthens communities by giving homeowners the ability to power their lives comfortably, sustainably, and affordably.

Aided Public Health.

A leading cause of

asthma symptoms

is air pollution, and fossil fuel emissions are overwhelmingly one of the leading causes of air pollution. By increasing the use of renewable energy like solar, there are fewer ground-level air pollutants that cause health problems. One study found that solar had a direct link to decreasing

cases of chronic bronchitis, respiratory and cardiovascular problems, and lost workdays

related to health issues. This means that choosing renewable energy has both environmental and public health benefits.
Keep Making A Difference With Solar
The benefits of going solar extend well beyond helping the environment. The decision to go solar results in positive changes in your home and community. If you have yet to go solar, contact our local team today and get a personalized assessment and begin reaping the benefits yourself.
The choice to go solar is a smart one, and there are always opportunities to further your impact. Word of mouth is the best way to spread solar. Telling family, friends, and neighbors how your choice is making a difference may lead them to go solar. Learn more about our Referral Program here.