Fall represents a time to get together with friends and family and to enjoy the time outside with nature. There are plenty of enjoyable activities you can do during the Fall season while still making an effort to act sustainably. From lawn care and cozy home activities to outdoor adventures, here are some green ideas for your Fall season: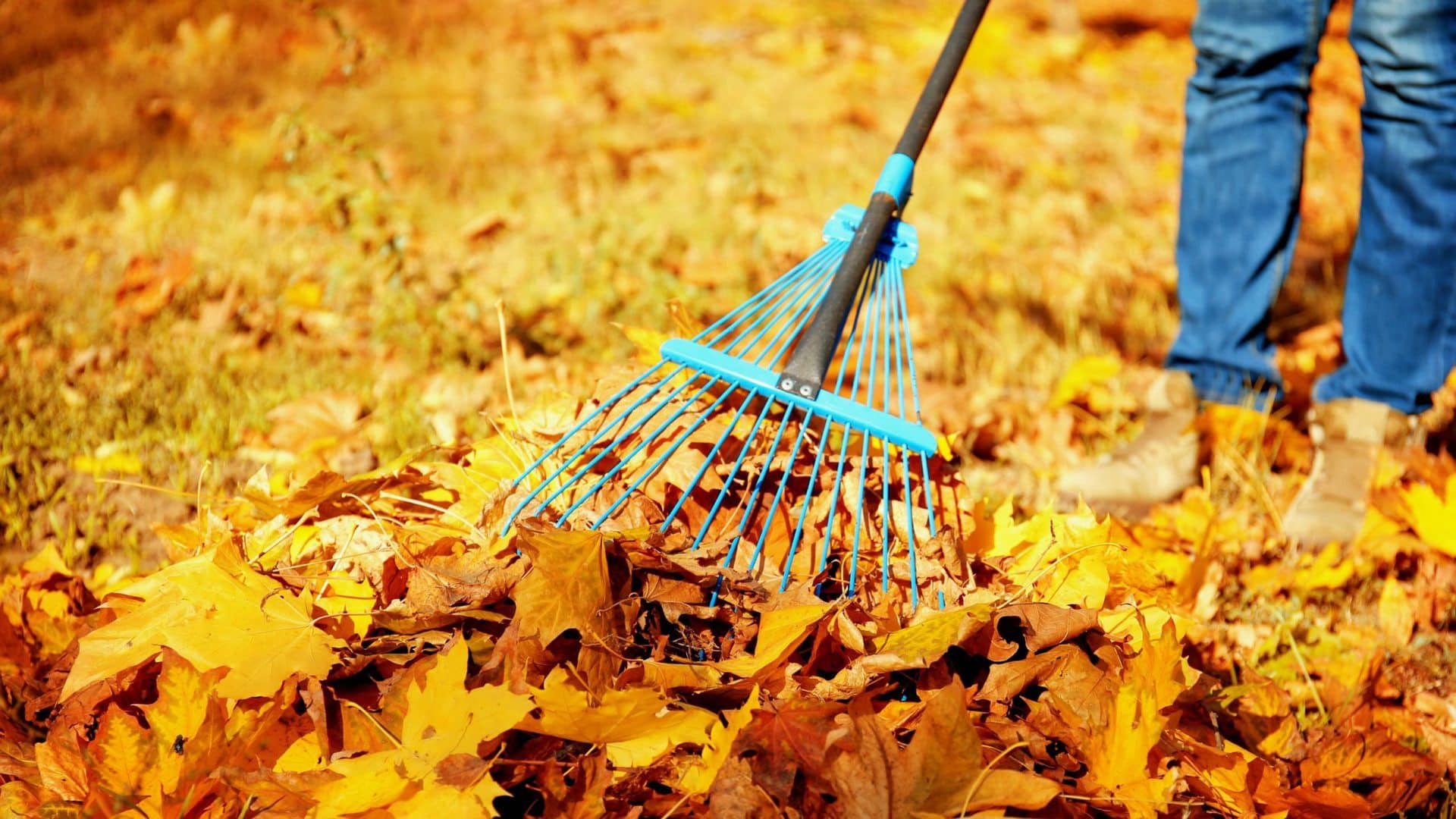 1. Care For Your Lawn
Lawn care can seem like a necessity once the leaves and sticks are scattered around. There are some easy ways to look out for nature and your lawn sustainably. First, you can rake your leaves. If you do choose to rake them, instead of bagging everything, you can compost them. Carved pumpkins can be broken down once they are done being used decoratively and added to the compost pile. Another option is to mow over the leaves, and eventually, when they are in small enough pieces, they will seep into the ground. The smaller pieces decompose to improve your soil's health and fertilizer for your lawn. You also could use the leaves as mulch on your garden or plants.  
You don't have to throw away all your sticks and shrubbery if you have some space in your yard. Put the brush in a pile. You may see some animals using it as a habitat for themselves or as a pit stop for their next journey. If you feed birds in the spring and summer, you can continue doing this as it will not affect their migration patterns. 
2. Decorate Using Nature
Try to eliminate the number of plastic decorations you purchase. While you shouldn't get rid of them if you already own them, you could decorate more naturally if you need additional things. For example, you may have an abundance of pine cones in your backyard, so why not use them to brighten your rooms? Leaves, vines, and dry flowers can turn into a wreath or other decorative pieces.
3. Stuff a Scarecrow
If you do some fall cleaning and find yourself with excess newspaper and leaves, take an old shirt and make a scarecrow out of it. This is an easy way to take what you have lying around to make your own homemade decoration. The best part is you can be as creative as you want when you design it and what you fill it with. 
4. Bundle Up in Layers by a Fire
Fall tends to make the air chillier, meaning it probably also makes your home feel much cooler. Your first reaction may be to automatically turn up your heat, but it might be worth it to hold off. Take out your coziest hoodies and blankets and bundle up. Having it on a lower setting saves energy and money off your electricity bill. Another excellent way to stay cozy is by cuddling by a fire. 
5. Embrace Fall Recipes
You could make a recipe in a slow cooker, such as a soup, which will also warm you up a bit. Whatever recipe you choose, you can add plenty of local, fresh ingredients. Even though it uses energy over a long period of time, it is still less overall than a conventional oven. As a bonus – you might have leftovers, which means you spend less on more food for meals later on.
6. Make Your Own Halloween Costume
You may be wondering what your costume should be. Why not make the sustainable choice and thrift the materials for it? Buying second-hand is beneficial because you are repurposing a piece of clothing instead of automatically getting something new. It can be a fun activity trying to find what you like and being creative putting it all together. 
You should be aware of how much you are traveling when trick-or-treating. If possible, walk to all your destinations instead of driving house to house. Reducing the number of miles you drive helps curb your carbon footprint, and is highly beneficial for the environment. Just be safe if it is dark outside, and travel in a group as much as possible. 
7. Eco-Friendly Thanksgiving Celebration
Even during Thanksgiving, you should be conscious of your choices. Having turkey is usually eaten on this holiday, but consider making organic plant-based sides, or eating an entirely vegetarian or vegan meal altogether. Try to use all reusable dinnerware and leftover containers, as it is better for the environment and will most likely be a better option for a meal like this one. 
8. Support Farmer's Markets
Go to a fall festival or farmer's market. If the event is outside, you get the added bonus of enjoying the nice, brisk weather while mingling with the small businesses. You may find things you cannot get anywhere else, which makes it feel more personal to who you're buying from. 
9. Go Apple Picking or Pumpkin Picking
Pick your own pumpkin, apples, or both! This can be a great day trip, finding your favorite gourd or bundle of apples. The best places to find the perfect apple or pumpkin are local farms. They have plenty of options, and you have the benefit of getting something from a small business. As an added sustainability tip – don't buy specific tools to carve the pumpkins, use the utensils you already have at home, and don't be afraid to get your hands dirty. 
10. Enjoy a Local Attraction
Head to a corn maze or haunted house. Support local businesses by seeing what they have to offer creatively. Most likely they also probably have more activities to do nearby. It can be a blast to get together with a bunch of your friends, getting lost and scared. Just remember to always be respectful and follow the rules set in place. 
11. Go Hiking or Biking
Immerse yourself with nature by going hiking or biking. When you're on your hike or bike ride, enjoy leaf-peeping in the area.  It can be magnificent to see how much the leaves change from September to December. The fall foliage is a great excuse to get outside and take lots of pictures. Just remember to wear layers; they make it easier to cool off as you get warmer throughout the activity.
12. Eco-conscious Tailgating
If you are big into football or are an avid concert-goer, be eco-conscious when tailgating. Some ways to do this include recycling your beer cans, bringing your own bags for trash, eating vegetarian snacks, and cleaning up any garbage you may see. Another recommendation would be to bring your own reusable water bottle and utensils, which cuts down on your single-use plastic. 
13. Invest in Solar Energy
Every season is a good time to invest in solar. This can be another sustainable fall activity to do, as renewable energy is beneficial to the environment and your community. If you are in New England, solar power is effective throughout the year. At Solaris Renewables, we work with you through the entire process, so don't hesitate to reach out. 
Go Solar This Fall
Thinking of going green this Fall? Going solar can be one of your fun Fall activities. Talk to us to see how you can go solar this Fall.