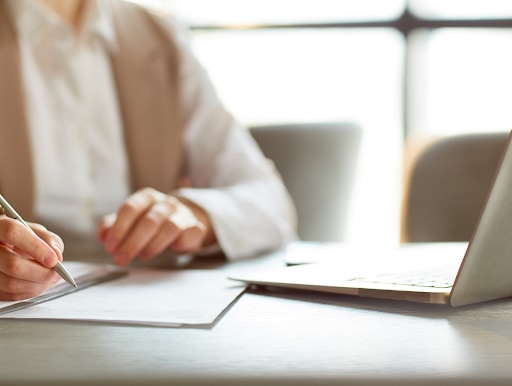 With solar energy growing popular with homeowners, the time is better than ever to invest in an economically beneficial solar system. Before even deciding on which solar company to go with, something that is crucial to research is the solar warranty they will be offering. Solar panels are tested rigorously and are extremely durable, but a solid warranty is necessary for peace of mind and added protection. Solar panel warranties can be complex to understand, but we are here to walk you through the different components of them, and what warranties we offer at Solaris Renewables.
What's Included In a Solar Panel System Warranty?
There are four key components to have in your entire solar warranty – a product warranty, labor warranty, performance warranty, and roof warranty. Each component of the solar warranty is equally important to ensure you're getting the best value possible with your system.
Product Warranty
A product warranty ensures your parts and materials. Some parts of a solar system, like the inverter, typically have a product lifespan of 10 years – which is why we provide coverage for way beyond that. There are a few key aspects that are included in the product warranty. For the panels themselves, our product warranty includes the shipping, parts, and materials through the manufacturer, as well as the components such as the railings, mounts, and the inverter. The product warranty lasts for 25 years and covers any panel replacements that may be necessary if they break. If you choose to either get a Tesla Powerwall or an AllEarth Solar Tracker system, the product warranty lasts for 10 years.
Labor/Workmanship Warranty
Having a labor or workmanship warranty indicates that your system will be properly installed. This includes proper conduit and wire runs, proper solar panel installation, and so on. Without a solid labor warranty, labor can be costly when your solar system requires maintenance, meaning more money out of your pocket to perform any necessary work. This is why a labor warranty is imperative to have. Solaris Renewables's labor warranty lasts for 10 years, meaning we'll provide any work under warranty for 10 years after your system is installed.
Performance Warranty
The performance warranty guarantees a minimum electricity production during the warranty period. Just like any other electronic device, solar panels and their parts will slowly degrade over time, but only marginally. Solaris Renewables's performance warranty guarantees that your system will produce within 90% of what we estimate during Year 1, and decreases marginally over 25 years. If for some reason that estimation is not met, each kWh will be reimbursed to you. The hope is that they are only going to decrease marginally and that your warranty will provide peace of mind that your system will generate lots of power for years to come.
Roof Warranty
It is important to think about the lifespan of your roof. The beneficial thing about solar panels is that they protect your roof from weather elements, such as rain and snow. This added protection extends the lifespan of your roof. The shared-rail system Solaris Renewables uses during installation creates 30-50% fewer roof penetrations in most cases.
Because of all of this, we are confident that your roof will remain in prime condition after a Solaris Renewables solar installation. Solaris Renewables's roof warranty guarantees that your roof will last 20 years, or the remaining lifetime of your shingles. The roof warranty also provides coverage in the unlikely case a leak is caused by installing the solar panels. If your roof does end up needing to be replaced after getting solar, your solar electrician will know how to properly remove and reinstall the panels so that your warranty remains intact.
Importance of Solar Warranties
One of the best things about solar panels is that they are built to last. Even with slight degradation, they can be effective for 30-40 years and beyond. However, it is important to choose a company that will ensure your system runs smoothly for years to come, just in case anything happens. Solar warranties are key to have; they provide a sense of security through the lifespan of your panels. Solaris Renewables's warranty is set in mind to look out for our customers and provide any care they may need. As always, our team is available to support you, and answer any warranty questions you may have.
Get The Best Solar Warranties In The Industry
Solaris Renewables offers the best solar warranties in the industry. Fill out the form below to get started with solar that'll last for decades.