Careers in solar are soaring – and you can join the movement. Our team-based philosophy creates a
dynamic culture and nurtures professional growth. Check out our open positions or learn more about
us below.
Open Positions:
Journeyman Electrician
Our Electricians are responsible for executing top-notch general residential electrical work and installing battery storage systems. We're looking for a team player who can learn and follow our state-of-the-art processes.
View Job Responsibilities & Requirements
Responsibilities:
General residential electrical work such as service upgrades and electrical panel changes
Connecting wires to circuit breakers, inverters, disconnects, and junction boxes
Installing battery storage such as Tesla Powerwall and energy monitoring devices
Installing and replacing wiring equipment and fixtures with the use of hand tools or power tools
Testing electrical systems (electrical wiring, equipment, fixtures) to ensure compatibility and safety of solar systems
Assisting on the roof installing solar panels, bending conduit, and performing other duties as needed
Requirements:
Strong work ethic and attention to detail; ability to work well in a fast-paced team environment
Ability to climb ladders and work at different heights
Experience with power tools
Previous experience as a Journeyman Electrician, installing and stringing electrical cable or wiring, or installing electrical apparatus
A valid driver's license and ability to pass a Motor Vehicle Report
A Massachusetts (MA), Connecticut (CT), Rhode Island (RI), or New Hampshire (NH) Journeyman Electrician license or are working towards certification
Not licensed but interested in becoming a Journeyman Electrician? There is a huge demand for Electricians and Technicians in the solar industry! Check out the steps you must take to begin working as an Electrician.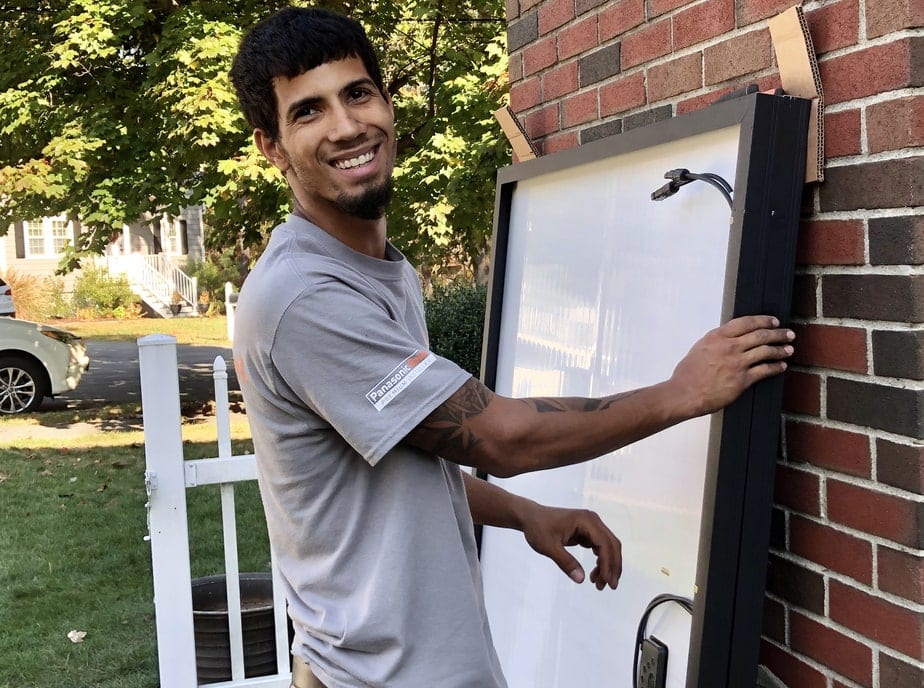 Solar Installer
We execute our own installations and take great pride in the quality of our work. We offer a competitive salary, top benefits, and the consistency of working with familiar faces everyday. We're looking for someone eager to learn, hit the ground running, and be part of our family for years to come.
View Job Responsibilities & Requirements
Responsibilities:
Loading trucks, traveling to job sites, maintaining a safe work environment, and keeping vehicles clean and materials organized
Installing rooftop solar systems, ground-mounted systems, and solar tracker systems – both independently and in a team setting
Connecting wires to circuit breakers, inverters, disconnects, junction boxes, and other electrical components
Requirements:
Prior solar experience preferred
Familiarity with OSHA safety protocols
Ability to climb ladders, bend conduit, scaffold, use power tools, and lift at least 50 lbs
Tolerance of heights and being outdoors in various weather conditions
Customer service skills
Strong attention to detail, work ethic, and a team-player attitude.
A valid MA Driver's License and ability to pass a Motor Vehicle Report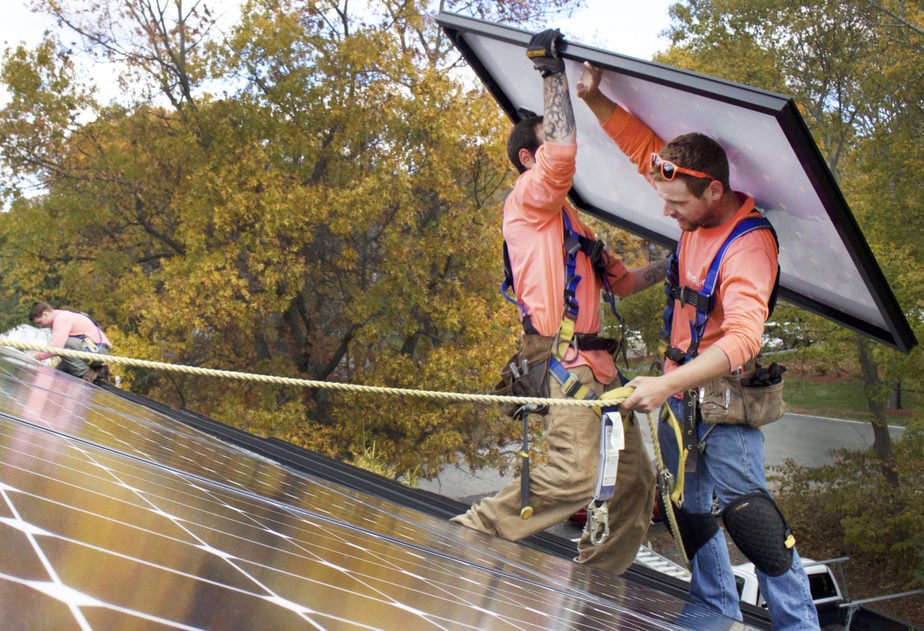 Marketing & Communications Intern
We're constantly looking for part-time and full-time interns to join our Marketing team in the Fall, Spring, and Summer seasons. Our Marketing & Communications Interns mainly assist with content creation for our social media channels, website, and blog under the direction of the Content Marketing Specialist.
View Job Responsibilities & Requirements
Responsibilities:
Assisting with daily posting on social media platforms
Researching and assisting with blog writing
Creating flyers and promotional materials
Assisting with event planning as needed
Requirements:
A current college/university student or recent grad; Marketing, Communications, English/Journalism, and Graphic Design students/professionals are preferred
Graphic design experience is a plus; interest in clean energy and sustainability is a plus
Must be able to commute to our office in Burlington, MA