Nearly half of solar customers finance their solar systems with a solar loan. While you can pay outright for solar if you have the means, a solar loan is a tremendous alternative. Average monthly solar loan payments are smaller than a typical electric bill, so you're saving money even in the short term. Financing your solar array with a solar loan means you own the system, so you'll still qualify for the 30% federal tax credit. In order to qualify for a solar loan, like any loan, you need to meet a few requirements. One of those requirements is good credit – anywhere between 660 and 850. Most solar loans require a credit score of at least 660.
What Are Solar Loans?
A solar loan is designed to help homeowners purchase solar systems with minimal money upfront. Many solar loan providers offer zero down and even options to pay the loan off early at no penalty.
Solar loans sometimes require slightly higher credit than personal loans. While your credit score doesn't need to be perfect, there are some simple ways you can bring a low score up to the target range. If purchasing solar is still a ways away for you, you may want to consider fine-tuning your credit profile to get ready to apply for a loan in the future.
What Is a Credit Score?
Your credit score is part of your financial wellness record. It's a number between 300 and 850 that lets lenders know how you use credit. Ultimately, it helps them predict how likely you are to pay back a loan. A credit score is an average of three different scores originating from three credit bureaus: Equifax, TransUnion, and Experian. 
If you want to finance a car, buy a house, or open a loan to invest in solar panels, a good credit score is required. In general, the higher your credit score, the lower the interest rate on your loan will be.
If you've found yourself becoming nervous while looking at your credit score because it's in the fair or bad range, don't worry. We have some helpful tips that not only help improve your credit fast but also help improve your credit score long term.
5 Factors That Make Up Your Credit Score:
Understanding the factors that make up your credit score is a great starting point. According to the FICO score model, these are the five factors that affect your credit and at what percentage they affect your credit:
Payment history (35%)

Credit usage (30%)

Age of credit accounts (15%)

Credit mix (10%)

New credit inquiries (10%)
7 Ways To Improve Your Credit Score:
Review credit reports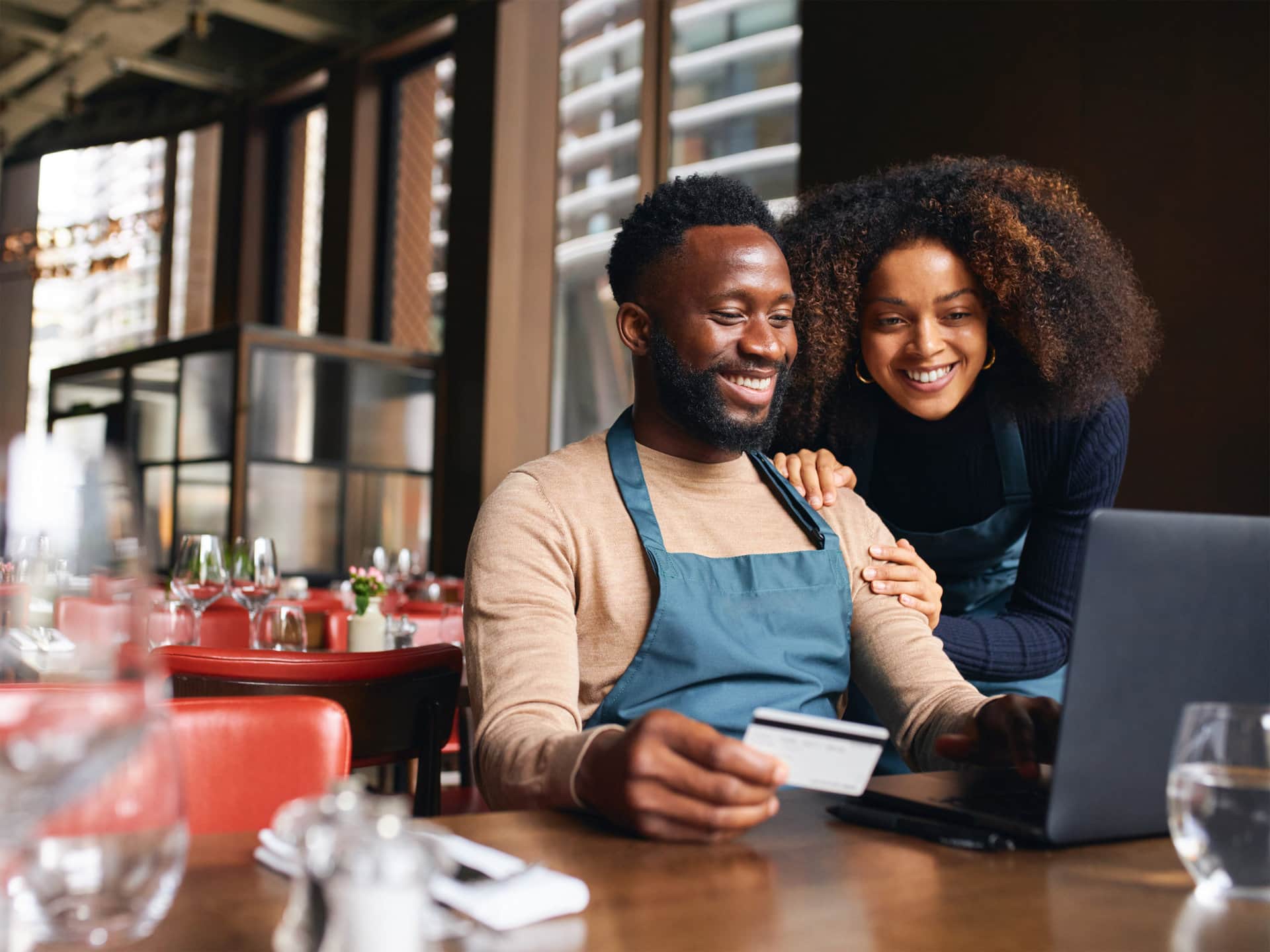 First, you must review your recent credit reports. If you don't know where to find your credit score or credit report, go to www.annualcreditreport.com and get your credit report that won't harm your credit. Analyze the factors stated in each report, and decide what is helping improve your credit score and what is harming it. From there, you can make decisions to better your credit.
Pay bills on time
The number one reason for bad credit is payment history. When applying for a new loan, you need to show lenders you're capable of making monthly payments on time. Catch up on any outstanding payments, and make sure to prioritize paying future bills on time.
Pay off high-interest debt (like credit card debt)
Even if you don't have outstanding payments, your credit score could be low because you use more than 30% of your credit card limit, and/or you only pay the minimum each month. Your credit will improve if you pay your monthly credit card bill in full, and only use 30% of your credit limit each month.
Keep old credit lines open
Keeping old credit cards open can help improve your credit history. Even if those credit cards don't have a balance that needs to be paid off, credit bureaus like to see that you have a vast credit history. Canceling a credit card line could also impact your credit utilization rate, because it affects the amount of credit you have available, therefore making it difficult to spend as much on a credit card without going over 30% of your credit limit. 
However, in some cases, it makes sense to close a credit card. Some credit card companies have a pricey annual fee to keep them open. If you're considering making that decision, make sure you take into consideration how it will affect your credit age, credit utilization, and credit limit. 
Balance your credit mix

There are two types of debt: revolving and installment. Revolving debt is defined as any money you owe from an account that allows you to borrow against a credit line. The best example of revolving debt is from a credit card. Revolving credit accounts don't have a specific loan term, which means you're not required to pay the balance in full every month. This is different from installment debt, which requires a fixed monthly payment over a fixed period of time. If you're applying for a solar loan, it will be paid back similarly to installment loans and you'll typically end up paying less monthly on the solar loan payment than your electric bill. 
Because credit mix makes up around 10% of your credit score according to the FICO score model, it's important to make sure you have a good balance of both types of debt. Revolving debt can heavily impact your credit score because it affects your credit utilization ratio, so the more you owe on your credit cards, the more it's going to impact your credit score. 
Reduce the number of credits you apply for
Hard inquiries are performed any time you apply for a new credit – whether that's a mortgage, car loan or new credit card. Hard inquiries (essentially background checks for credit) lower your score every time one is performed. While you need to apply for credits to build your credit history, you should limit yourself to only the most essential credits. 
Become an authorized user on a good credit line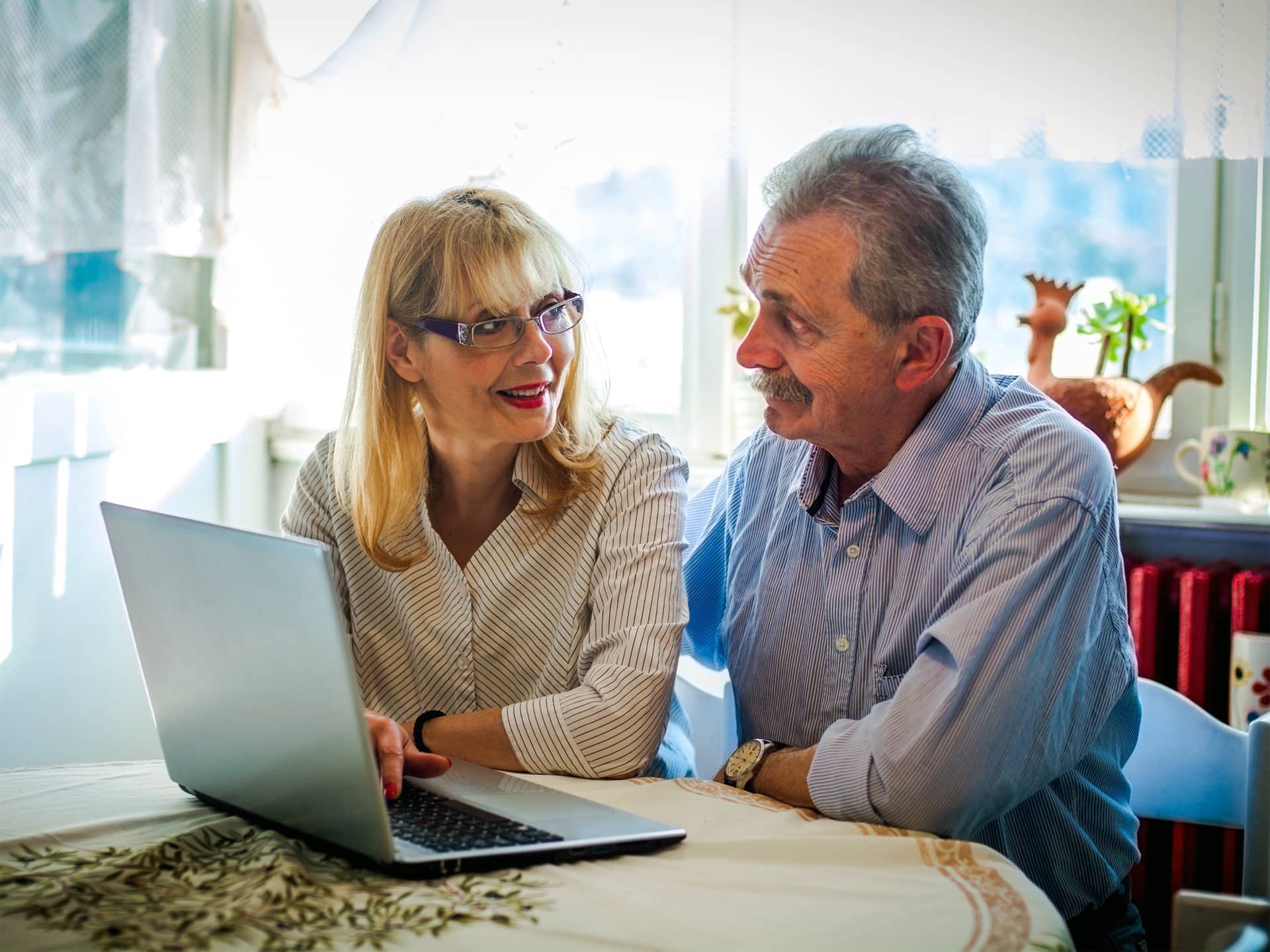 Another way to help your credit score reach the 700-800+ zone is to become an authorized user on a good credit line. This could be as simple as becoming an authorized user on a relative or friend's credit card who has a high credit limit and a history of making on-time payments. The great thing about this tip is that the account holder doesn't even need to let you use the credit card in order for it to help improve your credit score. It's important to make sure that this credit line reports to all three major credit bureaus in order for this tip to work at its best. 
If you have a thin credit file, this tip will have a major impact on your credit score. Just make sure you're doing it with a responsible person that you know is going to continue to make on-time payments. When it comes to those who have a more extensive credit history or thicker credit file, this tip will also work, but it won't be as immediate. 
Remove inaccurate debt from your credit report & deal with collections
If you're looking at your credit report and notice there's a line of credit that you never actually opened, it's important to dispute that and remove it from your report. Those inaccuracies could be defined as charge-offs, which means your credit account is written off as a loss. This could happen if you forgot to pay your bill for a loan or a line of credit you opened after six months. Ultimately, that loan or line of credit is going to be sent to a debt collection agency.  You could potentially negotiate with the debt collection agency to remove the debt from your credit report in exchange for a fee, but it's important to keep in mind the creditors aren't obligated to approve your request.
An alternative option is to start working with a credit repair agency. While there is usually a fee involved in this option, it could minimize the amount of time it takes to remove this type of debt from your credit report. The one thing you should not do in this situation is to ignore the debt further. Paying off the debt is the fastest way to alleviate the debt from your report. 
Obtaining A Good Credit Score Is Easier Than You Think
We know the task seems daunting, but with these helpful tips, you can confidently improve your credit score and invest in the things you want, like buying a house, investing in solar panels, or financing a car. All it takes is a little bit of hard work and you'll be able to make the financial decisions you desire.
Further affordable alternatives:
Programs like the 2022 DoubleGreen Solar Loan offer low and middle-class families interest rates as low as 3% for 25-year solar loans.
Green banks are state-funded financial institutions that support affordable financing for clean energy projects. While the regulations will vary from state to state, green banks can often help those who have a less-than-average credit score qualify for a loan.