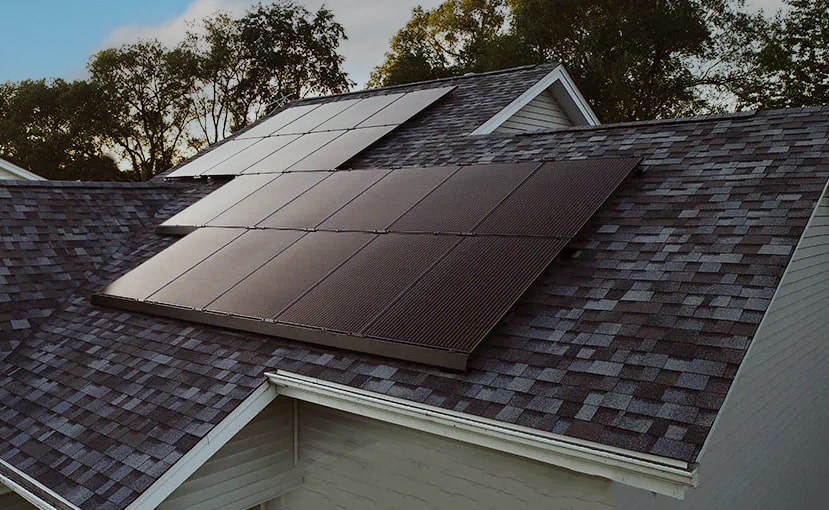 With energy costs rising across the United States, especially in Northeast states like Maine, solar power has become a great option for Maine residents. And because of this, solar is exploding in Maine. Some people dismiss going solar before considering all of the incentives that make solar energy affordable and attainable. If you are a home or business owner in Maine looking for a way to lower your electricity bills, now is the perfect time to purchase a new solar energy system.
Solar panels can be a smart investment for Maine residents due to the savings, lifespan of today's solar panels, and the state's climate, which may come as a surprise to people. Maine also offers many solar incentives such as tax credits, rebates, net metering, and more.
Solar Tax Credits
Federal Solar Investment Tax Credit (ITC)
The Federal Investment Tax Credit (ITC) refunds you a tax return for 30% of the total cost of your solar installation. For example, if your solar system costs $30,000, you would end up getting $9,000 back on your taxes. And you're able to wrap in other costs from roof work or a new roof, tree removal, electrical upgrades, and anything else needed for you to go solar. The Federal government has long imposed some form of solar tax credit to encourage solar adoption.
Property Tax Exemption
Some local towns in Maine offer property tax exemptions for the added value that solar installations bring to a property. This includes solar and wind energy equipment that generates heat or electricity. However, the energy must be used on-site of the property location, or transmitted through the facilities of a transmission and distribution utility (be grid-tied).
Sales Tax Exemption
The State of Maine offers a sales tax exemption for renewable energy equipment, which allows homeowners to not have to pay sales tax on their solar panel systems.
Solar Rebates
Maine Solar Rebate
The state's rebate program offers a maximum rebate of $2000 for purchase and installation of photovoltaic systems, and $1000 for solar-thermal systems. This rebate is available to all residential and commercial, nonprofit, schools, institutions, governments, agricultural and institutional sectors.
Central Maine Power (CMP) Solar Rebate Program
Central Maine Power is a rebate program available for certain customers of Central Maine Power, which is one of the major utility companies in the state. Customers who are eligible could receive a rebate for a portion of the cost of their solar panel system. In order to be eligible for this program you must meet the following criteria: have an approved LIHEAP (Low Income Energy Assistance Program, which provides money to low income homeowners/renters to help pay heating costs) application and cost/usage determined by CMP, have an adjusted gross income that qualifies for a rebate, have a household income of 150% or less than the Federal Poverty Guideline, and schedule an appointment with your local Community Action Agency (CAA).
Efficient Maine Rebates
Efficiency Maine is an independent agency that plans and implements energy efficient programs in Maine. The agency offers rebates and incentives for residential energy efficiency projects such as green home upgrades, electric vehicles and more. They have a history of offering rebates for solar as well, however they are currently not offering rebates at this time. Check back on this website to see if they are offering solar rebates in the future.
Net Metering
Net metering is one of the most lucrative incentives in the solar industry. It is a highly beneficial program that allows your solar panels to send excess electricity back to the grid in return for credits on your electric bill. These credits can be used during months when your solar panels are not producing as much energy. This means that you don't have to come much out of pocket for electricity in December when your solar system is not producing as much power. Your earned net metering credits from the summer help cover your winter electric bills.
Although Maine does allow net metering, the rate at which you're credited for excess power is not set by the state. The average homeowner in Maine pays nearly $100 per month for utility bills before going solar, meaning that with the right-sized solar system and a good net metering program or a solar battery, you could save around $1,149 every year.
Why Maine's Cooler Climate Is Good For Solar Panels
Many people worry that solar energy will not be as efficient in New England states like Maine because of how far North the state is located. However, solar actually tends to work better in cold, yet sunny climates since intense heat can interfere with the conversion of sunlight into electricity. This is why Maine's long summer days, sufficient sunshine, and cooler climate create the perfect environment for solar energy production.
Why is this the case? In cooler temperatures, electrons are at rest, resulting in low energy. These electrons are activated by increasing sunlight, causing the solar panel to secure a greater difference in voltage, creating more energy. As the temperature rises, solar panels generate less voltage and become less efficient, producing less electricity.
The ideal temperature for optimal solar panel performance is around 25 degrees Celsius or 77 degrees Fahrenheit, which is why solar panels are less efficient in extremely hot climates.
Also, believe it or not, snow can make solar panels cleaner and able to reach higher energy efficiencies due to its anti-soiling properties. Anti-soiling properties are additives that protect against dust, small soil particles, and especially snow and ice.
Closing Thoughts About Solar Panels In Maine
Maine is a great state to go solar. Between tax credits, performance incentives, net metering, and more, there's plenty of ways to reap the benefits of solar energy. If you are considering solar panels for your southern Maione home, contact Solaris Renewables. We are here to help!
Go Solar With Solaris Renewables
Fill out the form below to learn about the options for adding solar panels and other clean tech to your Maine home.