04-20-2018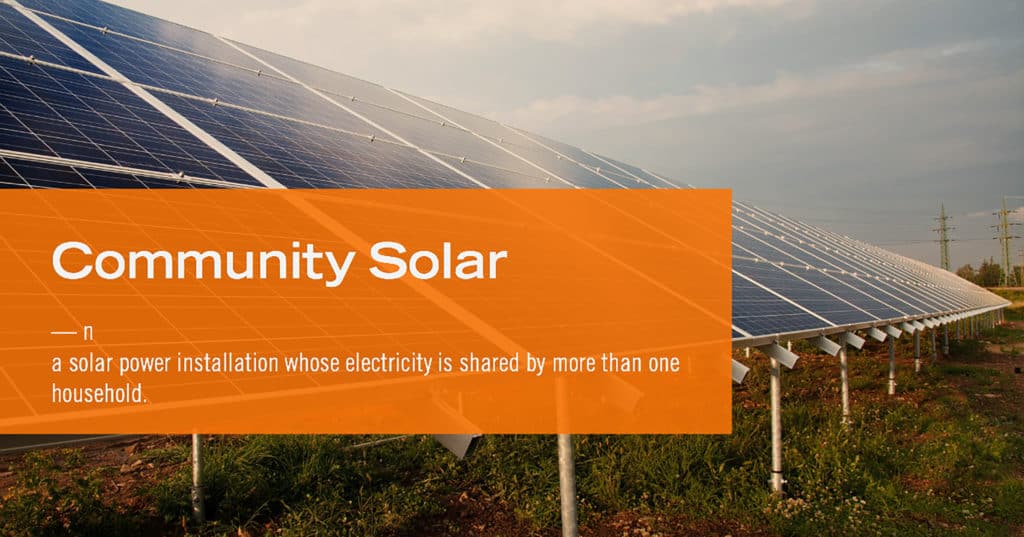 Clean, Accessible, and Local
It's no secret that solar energy can reduce both your carbon footprint and your monthly energy bill. What you might not know is that these benefits aren't limited to those who install solar panels on their property. Not every home is good for solar. Community Solar helps open the solar market to those who rent, have site issues (structural instability, shading, or poor orientation), or face other limitations to installing on-site solar PV. It makes solar energy available to anyone within National Grid territory, regardless of roof design, renting a home, or other factors that may inhibit the installation of solar panels. That's right. You can offset part of your electric bill with clean, locally-produced energy — and signing up is free!
Does Community Solar Work?
At its most basic, community solar (sometimes referred to as community-shared solar, solar farms, or solar gardens) is the use of a large solar farm to supply energy to multiple people. Just like rooftop solar, the benefits are not limited to environmental conservation. There are ample social and economic benefits to participating in a community-shared solar project. Most of these projects are on land, but community rooftop solar is becoming increasingly more popular in urban areas with limited available land.
A solar garden in Dover, MA supplies electricity to residents at a reduced price, in addition to a credit on their energy bills based on how much energy their portion of the garden produces. The resident doesn't own the panels, and still get clean energy and lower energy bills. The Dover farm is estimated to offset 1,200 tons of CO2, and the environmental benefits don't stop there: the farm is built on top of a capped landfill, land that would typically be deemed unusable!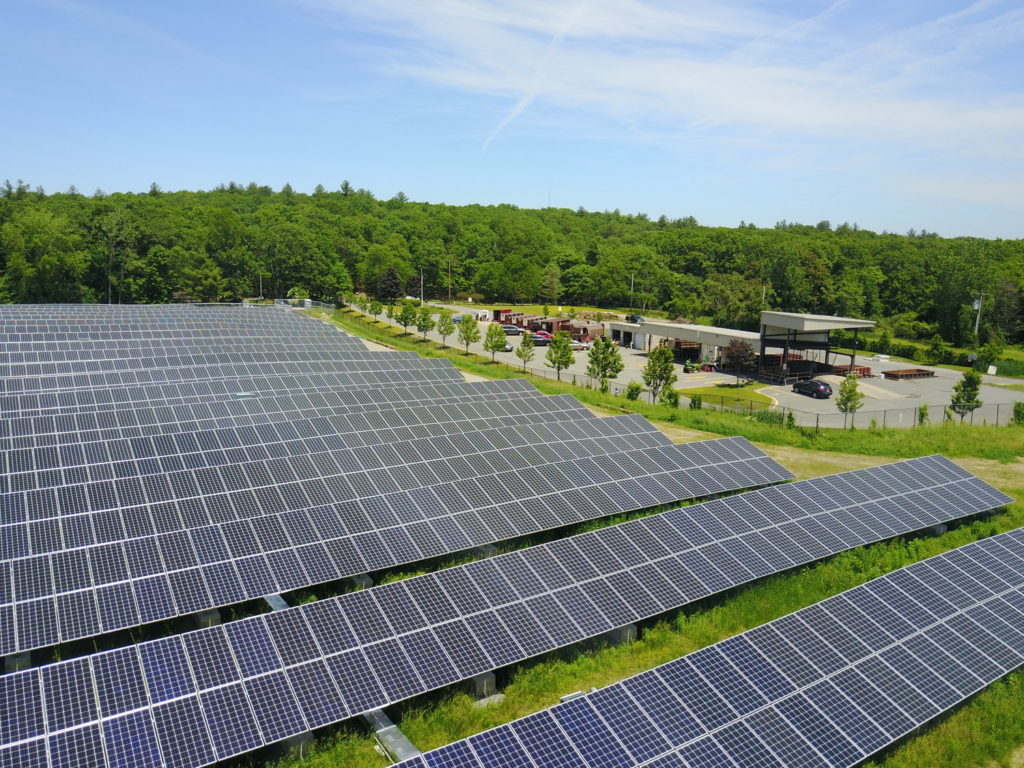 Dover, MA Solar Farm
Accessible Solar
Community solar brings renewable energy to people who wouldn't have access to it otherwise. Solar energy is booming in the City of Lunenburg, MA, but state net-metering caps kept people from installing panels. A solar farm, completed in 2017, made solar energy an option again. People loved it— requests to join the program came pouring in. With a 15% discount on solar credits, people in Lunenburg could readily access energy that was not only clean and local, but affordable too.
There are 4 solar farms in Berkley, MA, collectively generating 12 MW of energy. Different estimations have these farms capable of powering anywhere from 1,300 to 2,000 homes.The energy generated by these farms goes to Taunton Municipal Lighting Plant, where they distribute the energy to participants. Berkley has a PILOT (Payment in Lieu of Taxes) agreement with the four solar developers, which means the solar farms generate revenue for the town. One of the farms is on land owned by the town, so the town makes additional money off the lease. This is just another example of community solar benefitting both the environment and the locals.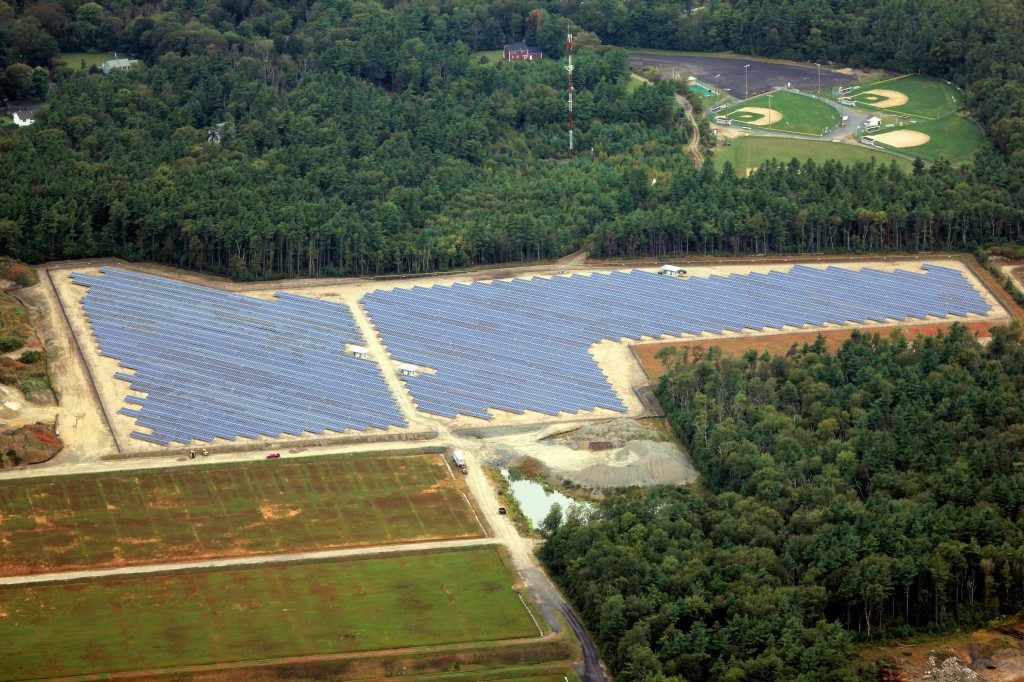 One of Four Berkley Solar Farms
Image source: https://communityenergysolar.com/project/massachusetts-solar/
Community Solar Is Coming to You
If you want to add solar for energy not covered by your panels, now's the time. Solaris Renewables is partnering with BlueWave to bring community solar to you locally sourced from Westport, MA. BlueWave has 9 solar farms across the state, and there are 18 more in development. Membership will save you up to 10% on your electric bill every year. Enjoy savings and reduce your home's carbon footprint even if you are unable to put solar on your home or property. You are even able to keep your solar share if you move within National Grid territory, or simply end your subscription without a penalty.
If your utility company is National Grid and you want all the benefits of community solar, contact Solaris Renewables at 781-348-6496!
Sources:
'Community solar' is a hot business
NYC's First Community Solar Garden