One of your goals this year may be to prioritize your home. There are several steps to consider when planning the ultimate refresh and home improvement project. From finding inspiration for design to outlining expenses and figuring out financial options, it's important to have an idea of what you're getting into before jumping into the process too quickly. Here are a few small ways you can get started on financing your home improvement project this year.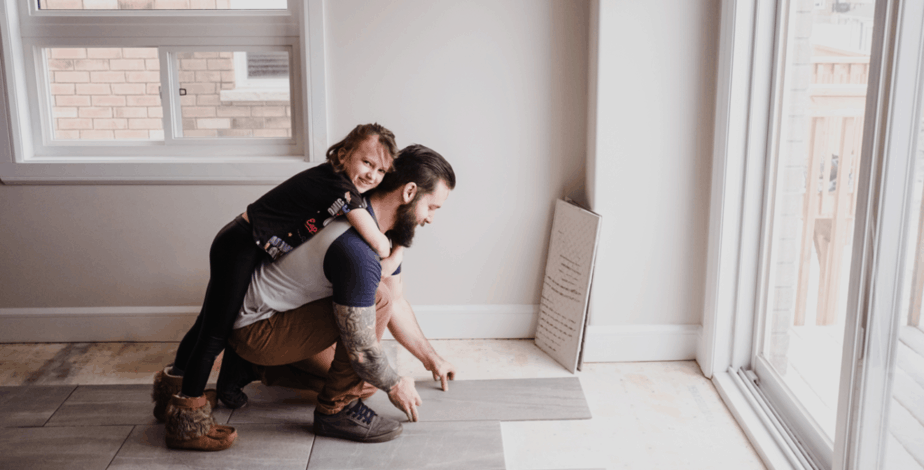 Find Inspiration For Your Home Improvement Project
Before beginning your home refresh, educate yourself on the latest trends, techniques, and styles. You can do this by reading home improvement blogs, magazines, or books. YouTube videos, home improvement podcasts, or even following influencers on social media can help you explore various options for your own abode. Some of the more common networks like HGTV are worth keeping an eye on as well. Their job is to share the latest and greatest interior and exterior trends with the community — don't miss out!
Determine a List of Priorities
Finding inspiration is only one part of the process; the next step gets a little more into the weeds. Whether you want to follow through with a grand or minor home improvement project, figure out what materials, tools, and time you'll need to plan for. Maybe you find yourself wanting to refurnish and rearrange your home, or you want to indulge in more luxury items like a pool, spa, or sauna. If those ideas don't appeal to you, then maybe you're looking for a more structural project to improve your home. Switching to solar energy is a great way to not only be more environmentally friendly but can save money on your monthly bills and improve the property value of your home.
The next step you should think about is centered around the experts you plan on hiring for the job (if the project requires them). Having a list of what you are looking for will allow the industry experts you hire to tackle these projects in accordance with what your priorities are. You'll also want to get an idea of the scope and timeline of your project. If you have to take down a wall, rewire for appliances, or if the furniture you ordered is on backorder, you may have to factor in some extra time and push back the deadline of the projects.
Estimate Finances
Before you jump into any home updates, it's a good idea to keep an estimate in mind for your project. When planning a home improvement project, map out a budget and research where you'll have to allocate and spend the most money. Consider using a financial organizer such as an app, a spreadsheet, or a journal. Developing a financial budget for your home project is a good way to stay organized, and it gives you an idea of how expensive or inexpensive the project will be.
In order to have success with your finances during home improvement projects, you'll want to list out all the updates and jobs that have to be completed. Next, research different price ranges and determine the average cost of each home repair and update. Then, figure out what you feel comfortable spending within each category and set price limits and estimates based on the information you find. Some projects have a return on investment, so it's important to consider that, too. On top of that, if you're saving money, that means there's more money to put towards other aspects of your home improvement project that you may want to splurge on. It's crucial to have a budget laid out even if they are just estimated numbers because it gives you an idea of where a majority of your money will be going. Estimates can also keep you on track when it comes to your spending. Once you have an overall estimate of the project, the next thing you'll want to figure out is your financing options.
Discover Financial Options
Depending on how extravagant the project is, you'll want to figure out which payment option would be best for your situation. It is a good idea to educate yourself on various payment methods. Some home improvement financing options to look into include a HELOC vs. a personal line of credit, a home equity loan or a personal loan, using cash upfront or a credit card, or a cash-out mortgage refinance. Solar projects are no different. There are many options to finance solar panels, just like you can finance any home refresh. Cash, a solar loan, or a solar lease are three of the main ways you can invest in solar. No matter which way you prefer to pay, there will always be solar incentives to help lessen your overall energy bill. This can not only help decrease your bills in the short term, but also in the long term.
No matter the size of the project, remember to always have a plan in place. Having an idea of what you are looking for and how you are going to tackle it financially will help ease the stress of planning a home improvement project. Starting a home refresh can be daunting, so remember your goals and plan ahead and you will be extremely happy with the results.
Finance Solar Panels This Year
Interested in learning more about solar as a home upgrade? Our team can answer any question you have about financing solar panels.