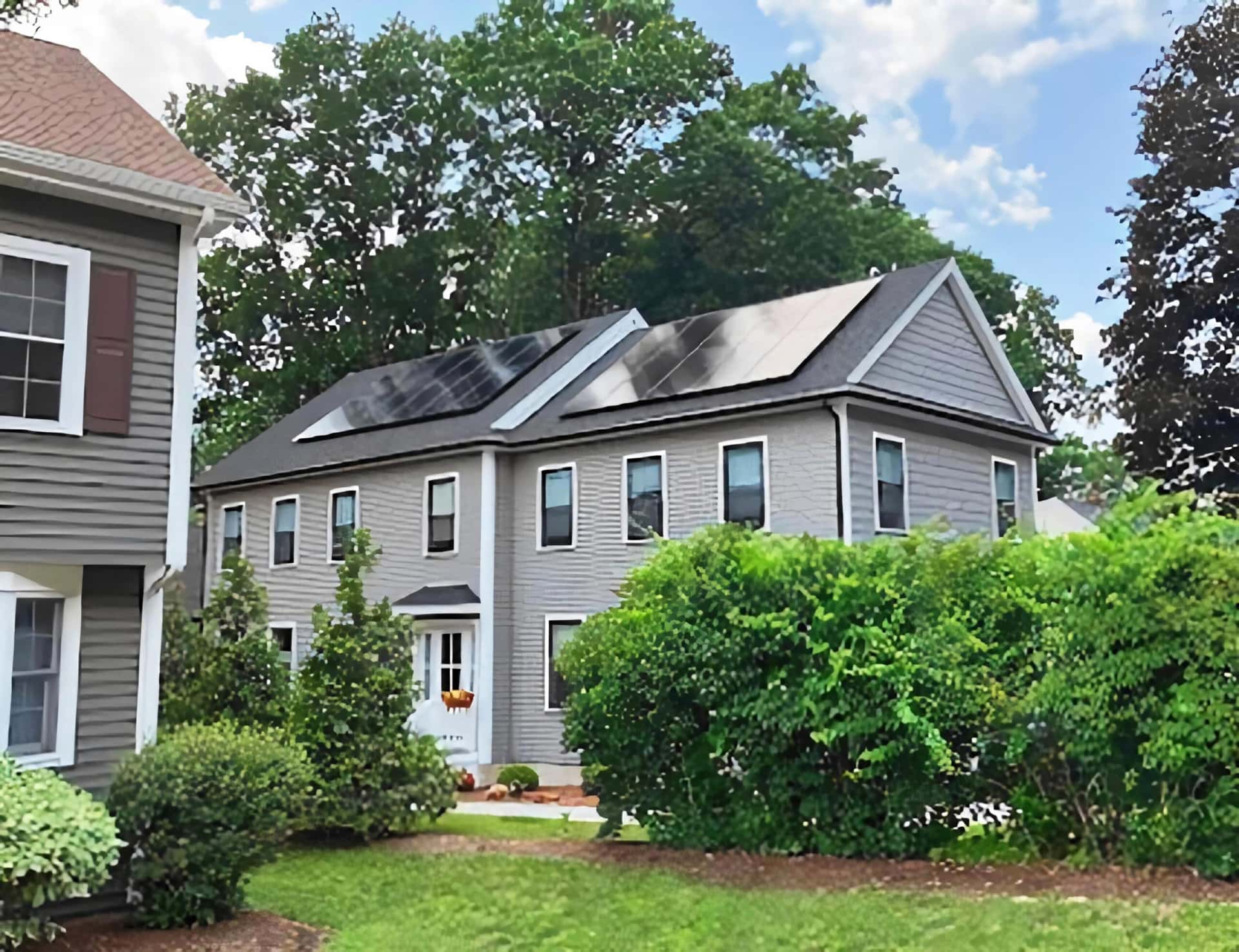 There are tons of solar panel manufacturers out there – it's no wonder that looking through which solar panel to choose can be overwhelming, especially when you're on a quest to be more sustainable. Solar panel sustainability is a hot topic. We're here to help you make the greenest choice, and when we're talking green, Maxeon is one of the best options on the market. Here, we'll go over how Maxeon is dedicated to sustainability and what they're doing to help make our lives more eco-friendly.
Maxeon's Mission For Solar Panel Sustainability
Maxeon is a leader in solar innovation. They launched in 2020 as a spin-off from SunPower, another global solar leader. Maxeon's solar panels have been chosen by over 1 million homeowners, helping people become energy independent and reduce their environmental impact. They also supply panels for some of the largest solar power plants in the world, allowing communities to rely on solar instead of the fossil-fuel powered grid.
Maxeon is dedicated to making a positive impact on every corner of the world as well as pushing solar technology to its limits, innovating every day. They hold themselves to the highest standards, including safety, integrity, quality, and sustainability.
Maxeon's Sustainability Recognition
Maxeon's direct current (DC) panels were the world's first panels to become Cradle to Cradle Certified. A Cradle to Cradle certification means that Maxeon panels have gone through an extensive vetting process to guarantee their safety and sustainability. The Cradle to Cradle Certification monitors the panels' materials to guarantee that everything used to produce the panels is safe for people and our environment. It also looks at product circularity, ensuring that their panels are designed to be recycled where possible. It confirms that Maxeon is using and generating as much clean energy as possible to prevent unnecessary greenhouse gas emissions. It also examines resource management, including water, air, and soil waste. Finally, it ensures that Maxeon is practicing safe, fair, and equitable labor practices to make a positive impact on their local communities.
The Cradle to Cradle certification process is extensive and works to ensure that the companies they certify are the best of the best. Maxeon having the world's first solar panel certification shows how they push the limits of manufacturing every day, raising the bar for other manufacturers and encouraging everyone to make more sustainable business choices.
Not only was Maxeon the first solar panel manufacturing company to receive a Cradle to Cradle certification, but they were also recognized as one of the top 100 most sustainable companies by Corporate Knights. Corporate Knights is an international sustainable business firm that takes into account revenue generated from clean power and investments, supply chain sustainability, respect for human rights, and circular economy practices when deciding their rankings.
Maxeon also won PV Magazine's inaugural sustainability award in 2019 for their outstanding sustainable practices. With all their recognition, it's clear that Maxeon's sustainability is impressive. We'll take a look at how they ensure their sustainable practices and what they're doing to continue operating as cleanly as possible.
Maxeon's Solar Panel Sustainability Report
The manufacturing of solar panels is already significantly better for our environment than the extraction and burning of fossil fuels, and Maxeon takes that one step further. Maxeon creates sustainability reports to monitor and assess their environmental practices. In it, they examine their energy and emissions, water management, waste management, and how well they are promoting a circular economy. They also set long-term goals for these categories, many of which they have already achieved or are on track to meeting.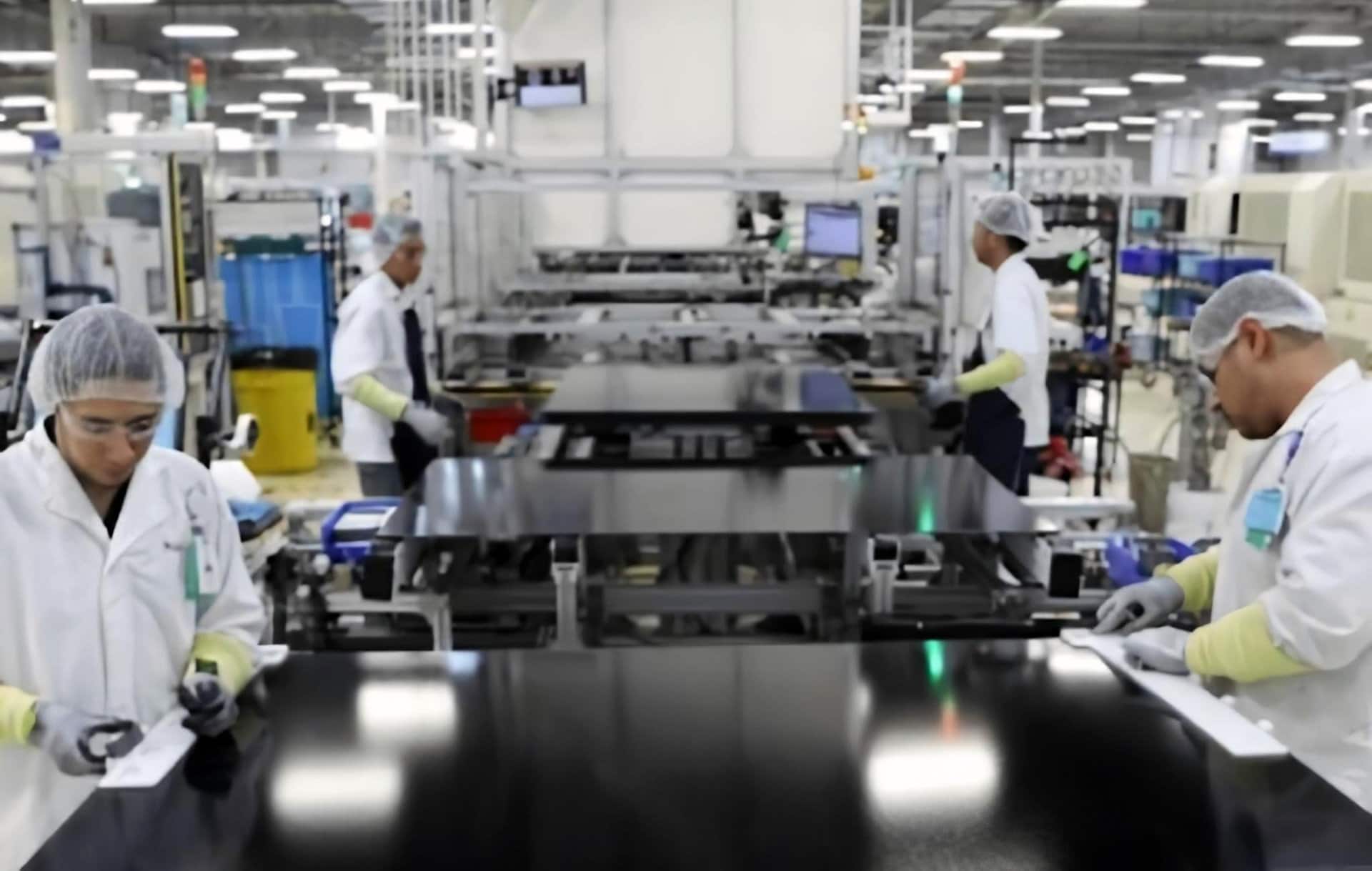 Maxeon's sustainability report from 2022 stated that their energy consumption was 370,346.8 MWh across all of their manufacturing locations. Their total emissions were estimated around 240,076.9 tons of carbon dioxide equivalent (tCO2e). Their energy consumption in 2022 was 31.3% less than in 2020, and their emissions were 14.8% less than in 2020. Not only did they successfully reduce their own environmental impact, but the solar panels that they have produced have prevented 16,473,076 tCO2e in 2022. Maxeon continues to work towards reducing their emissions, setting long-term goals to reduce energy and emissions 10% by 2025 and 20% by 2030.
Maxeon is also committed to reducing their water waste. They have extensive technology to optimize water recycling, allowing them to recycle the water that they use to rinse the panels during manufacturing. Maxeon is careful to limit their water intensity, or total water intake, because the higher this value is, the more water they use in their manufacturing process. In 2022, Maxeon operated with a water intensity of 2,601.7 m3 used per MW produced. This is a 32.8% decrease from their water intensity from 2020. Maxeon also continues to make efforts to reduce their water usage. Their long-term goal was to reduce water intensity by 2.5% by 2025 and 5% by 2030.
Maxeon has also been committed to reducing material waste as much as possible. Solar panel manufacturers need to be especially careful with their waste management. Sometimes, solar panel manufacturing can produce hazardous waste, but Maxeon has been making great strides in reducing this. Their waste production program was successful in reducing 62% of chemical use, substituting 23% of harmful chemicals with less hazardous choices, and reducing chemicals produced across all waste channels by 15% in 2022. Maxeon was successful in recycling 67.7% of their total waste in 2022. The company has pledged to continue to be proactive in waste management; their long-term goal is to increase the amount of waste recycled by 5% by 2025 and by 20% by 2030.
Maxeon focuses on promoting a circular economy, which is the reduction, reuse, and recycling of resources. Maxeon's solar panels have a lifespan of 40 years, which is considerably longer than the average 25-30 year lifespan of most solar panels. Their extended solar panel lifespan means much less waste over time as panels need to be disposed of less frequently. Maxeon has also invested in sustainable packaging, reducing the corner pieces needed for their packaging by 52%. They also conduct recycling projects in Mexico that have led to 58,000 pallets being recycled opposed to thrown out. Maxeon also works to recycle any ink leftover from panel screens to avoid ink waste. After determining that the ink is still the highest possible quality, they scrape and transfer any leftover ink to be used in a new screen. Maxeon's waste recycling goal is to see a 5% improvement by 2025 and a 10% improvement by 2030.
Maxeon's sustainability is not only helping their company reduce its carbon footprint, but they're helping their customers reduce their personal carbon footprints as well. Installing solar power on your home is one of the best ways to reduce your carbon footprint. With Maxeon's sustainable practices, you can be confident that not only do your solar panels keep your carbon footprint low when in use, but they're the most eco-friendly all the way through their production as well.
Maxeon's Solar Panel Donation Program
Not only does Maxeon focus on reducing their own environmental impact, but they are committed to helping others do the same. Maxeon runs their Maxeon Gives program, which is designed to donate solar panels to communities around the world. On top of their donations, Maxeon employees volunteer their time to these communities as well.
Through the Maxeon Gives program, Maxeon was able to provide solar power to the Lemery Pilot Elementary School (LPES) in Batangas, The Philippines. On top of that, the Maxeon team ran sustainability teaching sessions, helping the students gain a better understanding of energy management and clean energy solutions.
Landfill-free Manufacturing
Maxeon's solar panel factory in Mexicali, Mexico is the first and only solar manufacturing location that has been certified as being Landfill-Free. To receive this certification, the factory goes through an extensive auditing process by NSF International, an organization that oversees the Landfill-Free standard. This factory has been certified since 2015, passing their audit with flying colors each time.
Being landfill-free means that no more than 1% of factory waste goes to a landfill and less than 10% of waste is incinerated. Maxeon's factory only sent 0.65% of their waste to a landfill and only had 7% incinerated. For a factory that produces 500,000 solar panels annually, that's an impressive feat. Maxeon isn't stopping with just their Mexicali location. They are working towards making their other factories landfill-free as well, constantly looking for ways to reduce their waste and environmental impact.
Maxeon is the Greenest Choice
Ultimately, with their extensive effort to reduce their waste, cut back on energy usage, and the clean energy that they supply around the world, Maxeon is the greenest choice when you're looking for a solar manufacturer. Stay updated on Maxeon's efforts to even further reduce their environmental impact and how they continue to raise the bar of sustainability for those around them.
Get Maxeon Solar Panels With Solaris Renewables
Going solar with Maxeon is a great idea. Take advantage of Solaris Renewables' offerings and 40-year warranties on Maxeon solar panels.