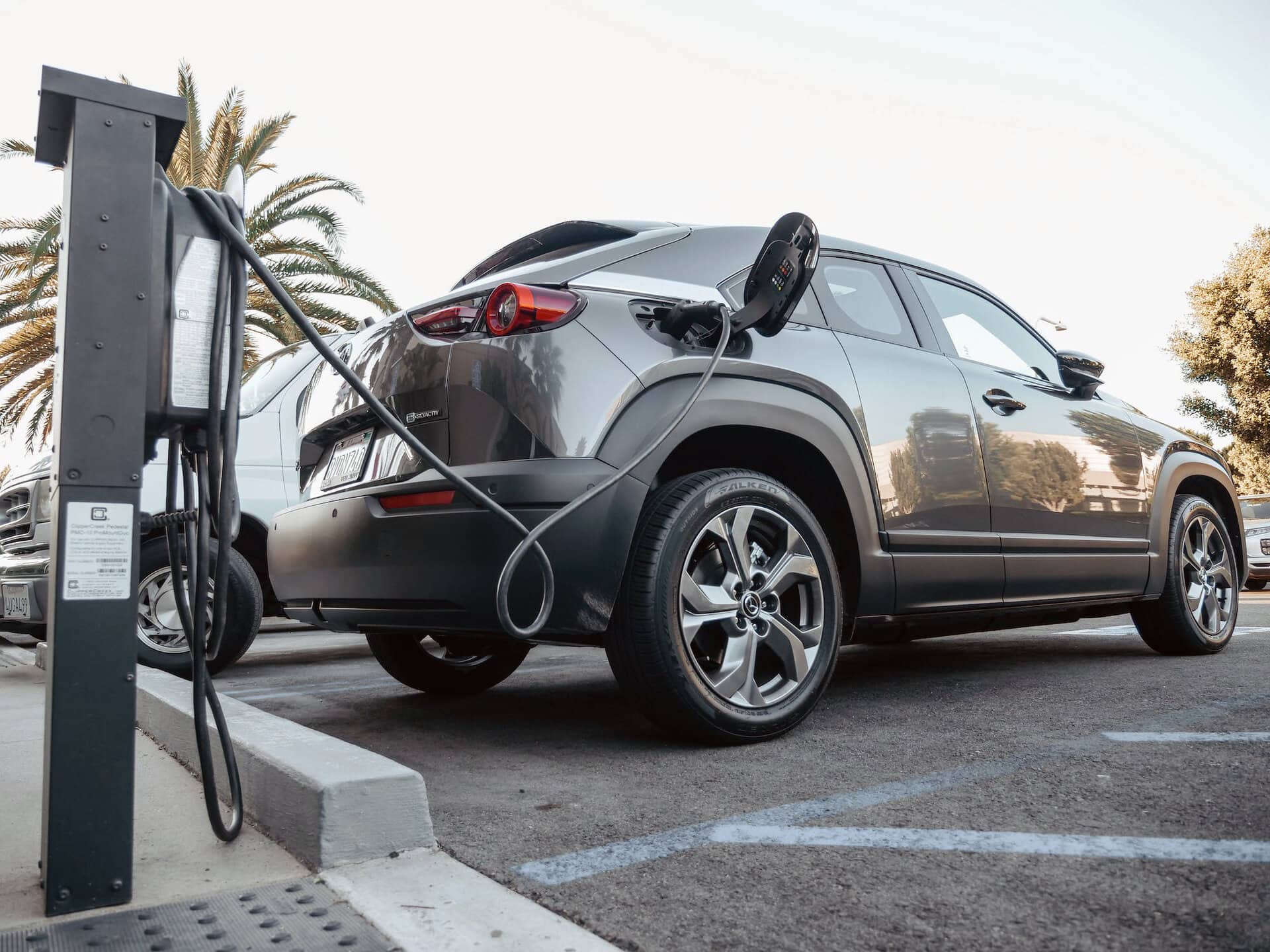 Electric vehicles (EVs) are rapidly increasing in popularity, and for good reason. EVs have proven themselves significantly better for the environment than the more common internal combustion engines (ICEs), and many EV models can save you money in the long run. Here, we'll take a look at how EVs compare to traditional vehicles.
How Do Electric Vehicles Differ from ICEs?
There are two main types of EVs: fully electric vehicles and hybrid vehicles. Fully electric vehicles are powered entirely by a battery and require charging to function. Hybrid electric vehicles (HEVs) use a combination of electric battery power and an ICE. HEVs have two types of drivetrains: series and parallel. Series hybrids rely mostly on the battery to power the car. The vehicle will use the battery until the charge is fully depleted, then it will swap to using the gasoline engine. Parallel hybrids can use either the battery or the gasoline engine or both at the same time. The vehicle itself will determine which power method it should use.
Conventional cars only use ICEs to function. These engines are powered by either gasoline or diesel fuel. The engines in these cars combust, or burn, their fuel, which causes gas to expand inside a cylinder, pushing a moving piston. This piston movement is what ultimately pushes the vehicle's wheels into motion.
ICEs are the oldest and most common type of engine, and because they've been around so long, they are fairly efficient and popular. Despite this, the burning of fuel that occurs inside of ICEs produces a lot of carbon and other greenhouse gasses, which is a significant contributor to our carbon footprints and the Earth's changing climate.
What Are the Advantages of Electric Vehicles?
Most car manufacturers are coming out with their own EVs, but why are they so popular? We'll break down some of the advantages of driving an EV opposed to a car with an ICE.
Environmental Advantages of EVs
One of the most compelling aspects of driving an EV is how these vehicles are better for the environment. EVs are significantly more eco-friendly than ICEs because of their lack of tailpipe emissions. There are no harmful emissions from these cars while they're running, which makes them much more environmentally-friendly.
Charging your EV can also be greener than filling a conventional vehicle with gas because you can charge it using renewable energy sources. Doing so eliminates any fossil fuel use in powering your vehicle. Solar energy is a great way to power a charging station, and many businesses that provide charging stations have recognized the importance of using renewable energy sources.
EVs Have Higher Performance and Energy Efficiency
The average horsepower for a vehicle with an ICE is 120hp. This pales in comparison to some newer EV models, which can reach up to 470hp. EVs tend to dedicate 85-90% of the energy they generate to moving the vehicle. Vehicles with ICEs only dedicate 17-21% of their energy to vehicle movement. This means that EVs waste less energy than vehicles powered by ICEs, allowing them to operate with higher horsepower.
EVs are only becoming more powerful and energy efficient over time. EVs are still considered a fairly new technology when compared to the amount of time we have used ICEs. Newer EV models are already significantly more powerful than their older counterparts. As research continues and new battery models are released, we expect to see the power and efficiency of these vehicles continue to grow.
EVs Have Lower Operating Costs
Traditional vehicles require gasoline, which can be costly. Not only that, but the USA relies heavily on energy importation to cover our gasoline needs. The price of gas can fluctuate, but especially so when we rely on other countries to supply it to us. EVs do not require the same gasoline resources, and charging them often costs significantly less than filling a full tank of gas. The average cost of charging an EV at home is $60/mo, which is much less than filling traditional vehicles with gas. And the cost of charging an EV at home with solar panels is even cheaper.
Not only do EVs cost less to fuel-up, but they generally need less maintenance. ICEs have many moving parts which leaves a lot of room for error and causes engine problems more frequently than EVs. People with EVs tend to bring their vehicles in less frequently because their power systems are much less complex.
Improving EV Driving Range
Many people are concerned that EVs cannot drive as far as vehicles with ICEs. This anxiety is understandable, but many companies that produce EVs are constantly updating their technology to improve the driving range of their vehicles. Newer EVs can travel up to 250 miles on a single charge, which is often more than enough for daily driving. And there are EV chargers popping up throughout Massachusetts all the time, so you'll easily be able to find a charger before your battery runs out. As technology for EV batteries continues to improve, these cars will be able to travel similar distances on a single charge that ICEs can travel with a full gas tank.
Current EV Limitations
EVs are one of the greenest options, but they do come with some limitations. Before making the big decision to purchase one, let's look at what you might want to know.
Charging Time
Charging an EV will always take more time to get to full charge than filling a traditional car with gas does. With Level 2 chargers, charging your EV from empty to full can take 4-10 hours, which is still a significant improvement from the 40-50 hours a Level 1 charger can take, but definitely a much longer wait than filling a traditional vehicle. Due to the longer charging time, many EV owners have charging stations at their homes that can charge their vehicle overnight, and that charge can cover all their driving needs throughout the next day.
If you are somebody who drives long distances frequently, you may want to consider getting a hybrid model instead of a fully electric vehicle. You can use the gas tank in a hybrid vehicle to travel long distances in a reasonable amount of time, but they still have a powerful battery that you can rely on for daily driving. However, it's still important to know of all the public EV chargers in your area to make an electric vehicle more feasible for you.
Upfront Cost
New cars are expensive and EVs are known for being especially guilty of this. The upfront cost of an EV tends to be higher than that of a car with an ICE because the batteries that power these cars are still new and require immense precision to install.
Many EV owners find that the money they save on fuel and maintenance makes up for the increased cost in purchasing these cars. As time goes on and more people become familiar with how to build EVs, their cost will decrease to be more in line with traditional vehicles.
Additionally, incentives are available to offset the upfront cost of owning an electric vehicle. To help families afford clean vehicles, the IRS is providing tax credits for new EVs. Depending on the type of EV you purchase, you could qualify for a credit of up to $7,500. Take a look at the IRS's website where they outline the requirements for receiving a clean vehicle credit.
Ultimately, EVs are the Greener Choice
The positive effects that driving an EV has on the environment is important. If you're looking for the means to protect our planet, purchasing an EV instead of a traditional vehicle is the way to go. Their benefits often outweigh their limitations, and their limitations are becoming less significant as our technology improves and research continues.