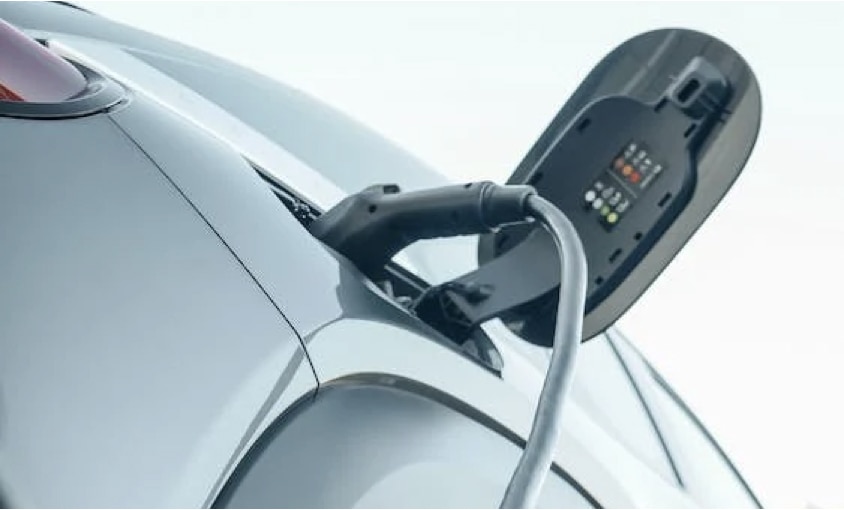 Electric Vehicles (EVs) have been gaining a lot of traction recently. You might've seen these buzz words flying around your daily feed or being talked about by friends, and for good reason. These vehicles are equipped with plenty of benefits that extend beyond their four wheels and have a positive track record with EV owners. We'll go over some reasons why these cars have been rising in popularity and why the people who drive them love them.
EVs Save Money in the Long-Run
Cost is often cited as the main deterrent in buying electric vehicles. In July of this year, the average transaction price of an EV was $53,469 compared to $48,334 for traditional gas operated cars. Although EVs carry a larger price tag on average, these figures highlight the narrowing gap in cost between both vehicle types. Moreover, these numbers overshadow that EVs start at $26,000, which can be much more affordable than internal combustion engine (ICE) vehicles.
Individuals interested in purchasing electric vehicles also have a large incentive: a $7500 rebate on newly bought EVs. This stimulus was made possible by the Inflation Reduction Act (IRA) and was purposefully designed to make electric vehicles more affordable. To check if you qualify, you can review the specific conditions outlined on the IRS's website.
Fully electric vehicles don't require any gasoline to operate. This means that you don't have to worry about unstable gas prices. Additionally, the electrical cost of charging your EV at home averages at around $60/mo, and it can be even less if you're using solar power to charge your vehicle. By contrast, the average American spent $179/month on gas in 2022. The savings that come from using an electric vehicle can keep a considerable amount of money in your wallet. EVs don't have internal combustion engines, which means they tend to have less maintenance problems than a traditional vehicle. You don't have to worry about general maintenance like an oil change.
When you're looking to purchase an EV, look at models that have been on the market for a few years. These models have often worked out any early problems because they have been in production for so long, so they are much less likely to have any battery or related issues. These models tend to be the most reliable and thus the best options to save you money on maintenance.
Inflation Reduction Act (IRA) EV Rebates
The Inflation Reduction Act (IRA) provides rebates for individuals purchasing or using an EV. People who drive an EV can qualify for a credit up to $7,500. This was done to help people afford EVs, especially with their higher upfront cost. Your vehicle must meet specific qualifications, outlined on the IRS's website.
EVs are Better for the Environment
You've probably heard about how EVs are better for the environment, but let's take a look at why that is. One of the most notable benefits of driving an EV is that they don't produce carbon or greenhouse gas emissions when running. The reason for this is that electric vehicles use electric motors that replace traditional gasoline powered internal combustion engines. Due to their lack of harmful emissions, these vehicles are significantly more eco-friendly.
EVs can also be powered entirely by renewable resources. Solar energy in particular is a great way to power your charging station. If you already have a solar system powering your home, you can rest assured that you're being as green as possible when you use your solar power to charge your vehicle. When you look for public charging stations, keep an eye out for ones that advertise using renewable resources to power their chargers. Many businesses that provide EV chargers understand the importance of reducing their environmental impact, so clean charging stations are continually popping up in new places. Try to rely on these locations when you charge your vehicle.
You may have heard people say that the emissions produced in battery production are worse for the environment than traditional vehicles, but this is far from the truth. A 2018 study from the International Council on Clean Transportation showed that the manufacturing emissions for EVs are very similar to the manufacturing emissions of traditional vehicles. Therefore, when you purchase an EV, the emissions produced during the manufacturing process are offset within the first two years due to their lack of tailpipe emissions.
EVs Are More Powerful and Energy Efficient
EVs tend to be more powerful than cars with an ICE because the motors in EVs generate instant linear torque, which means they can achieve maximum torque in little to no time. EVs can do this because, after immediately pressing down on the accelerator, a huge amount of voltage is transferred from the battery to the wheels of the vehicle. Traditional vehicles are not capable of doing this because it takes more time for the fuel to combust, pistons to move, and for the energy of that movement to be transferred from the engine to the wheels. Because of this, EVs can reach up to 470 horsepower (hp), which dramatically out-powers the average 120hp of a traditional vehicle.
Not only can EVs accelerate faster with higher horsepower, but they're also more efficient in their energy usage. Because EV drivetrains are less complex than standard vehicles, EVs can dedicate 85-90% of their energy to actually moving the vehicle. Traditional cars have a lot more to manage, so only 17-21% of their energy goes to movement. Through the point of view of energy efficiency, EVs have regenerative breaking which means that energy that would otherwise have been lost due to friction, gets reused. In ICEs, this energy is simply lost to heat.
EVs are already extremely powerful, and they're still considered to be new technology. As time goes on and battery models become even more advanced, we expect these cars to grow in power and efficiency, significantly outshining their ICE counterparts.
Improving EV Infrastructure
Another big factor that can hold people back from purchasing an EV is range anxiety. Range anxiety is the worry that EVs cannot drive as far as traditional cars on a single charge. It is true that most EVs have less range than traditional vehicles, but this is rapidly improving. Newer models of EVs have ranges around 250 miles for a single charge, which can often cover people's weekly driving needs.
Many people are also concerned that charging stations are not as abundant as gas stations, but this is quickly changing. Throughout the country, states are providing incentives for the creation of Level 1 and Level 2 charging stations. In Massachusetts specifically, the Massachusetts Electric Vehicle Incentive Program (MassEVIP) and the Public Access Charging (PAC) Program are providing grants that cover 60% to 100% of the hardware and installation costs of EV charging stations. These incentives are encouraging businesses to install more charging stations, making EVs much more accessible and comforting to drive.
Look For an EV Today
Not only do EVs diminish your environmental impact, they can keep more money in your wallet. If you're looking for a reliable vehicle that will help you protect your planet, definitely consider going for an EV. They're already a great choice, and their benefits will only continue to grow as time goes on and technology improves.