08-28-2018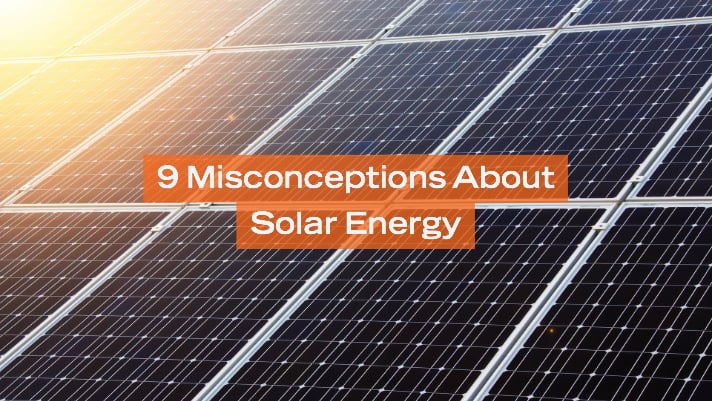 Although clean energy is becoming increasingly popular throughout the world, there are still a number of misconceptions about solar power. We are straightening out nine of the most common false impressions about solar energy, proving solar power is accessible to everyone and every home.
1. Solar is too expensive
Although many people believe that solar energy is unaffordable, it is a much cheaper option than continuing to pay utility rates. Massachusetts residents see some of the highest electric bills in the country. Utilities like Eversource and National Grid consistently raise their rates, sometimes up 4-5% per year. Based on studies conducted by the International Renewable Energy Agency (IRENA), multiple renewable energy sources are already as cost-effective, if not more so than fossil fuels, but by 2020 all renewables should cost less than fossil fuels (The Climate Reality Project).
In addition, solar energy typically becomes a second source of income as Massachusetts leads the nation in solar energy incentives. Currently, there is a 26-percent federal tax credit on solar installations. This means that 26-percent of the cost of your solar system will be reimbursed by the federal government through your tax returns. Additionally, Massachusetts currently has an incentive program called SMART. Owners of solar panels will receive payments from the State of Massachusetts for their solar production at a fixed rate per kilowatt-hour (kWh) of solar energy produced.
Local Incentives
In addition to State and Federal incentives, local incentives are available to most Massachusetts residents. Net metering is a system in which solar panels or other renewable energy generators are connected to a public-utility power grid, such as Eversource or National Grid, and surplus power generated from the solar home is transferred onto the grid. This means that solar customers get credited from their power utility for the energy they generate. Net metering also allows solar producers to earn credits in months where solar production is generally higher than consumption (summer) and apply those credits toward their electric bills when production is generally less than consumption (winter). In states without net metering, solar producers are essentially wasting their excess production without getting compensated for it.
Thanks to these cash bonuses (coupled with our premium products), our solar systems have only a 5-7 year return on investment before becoming cash flow positive. Solar panel installation should be treated as an investment. It's actually one of the most practical investments you can make and has a greater potential guarantee and return than a 401K.
2. I won't be able to sell my home
On the contrary, solar systems tend to interest more buyers. Solar panels are a great way for your house to stand out amongst other homes to potential buyers. With panels, the new residents of your home would not have to pay an electricity bill, which is a major attraction to homeowners. Plus, solar panels add property value to your home without adding property tax.  Not to mention, millennials, a major part of the United States' demographic, are the next generation of homebuyers. This generation is undoubtedly interested in savvy, environmentally-friendly technologies and concepts, like solar. Not only will your house sell quickly, but at a higher price. If you are moving and don't want to lose your solar panels, Solaris Renewables will remove your panels from your previous home and install them on your new one.
3. Solar panels harm your roof
Solar panels actually can serve to protect your roof. Extreme weather elements such as rain, snow, and UV rays, are a massive deterrent of roofs. Solar panels would protect your roof from these elements, prolonging your roof's lifespan. We use Everest shared-rail racking system which puts 50% fewer holes in our customers' roofs, minimizing any chance of damage. Most companies will void your roof warranty when they install solar panels, but not us! We're certified by CertainTeed to protect your home at all costs.
4. Solar panels will ruin the aesthetic of my home
Although people have expressed that they do not like the look of solar panels on a house, the aesthetic of the panels we use is incredibly sleek. Solaris Renewables offers all black modules with a very discreet design. We also manage all the panel wiring from the inside of the home, rather than the conventional external method, preventing any ugly wires hanging off the exterior of your house. Many of our customers choose us over the competition because of our inherent value of aesthetics.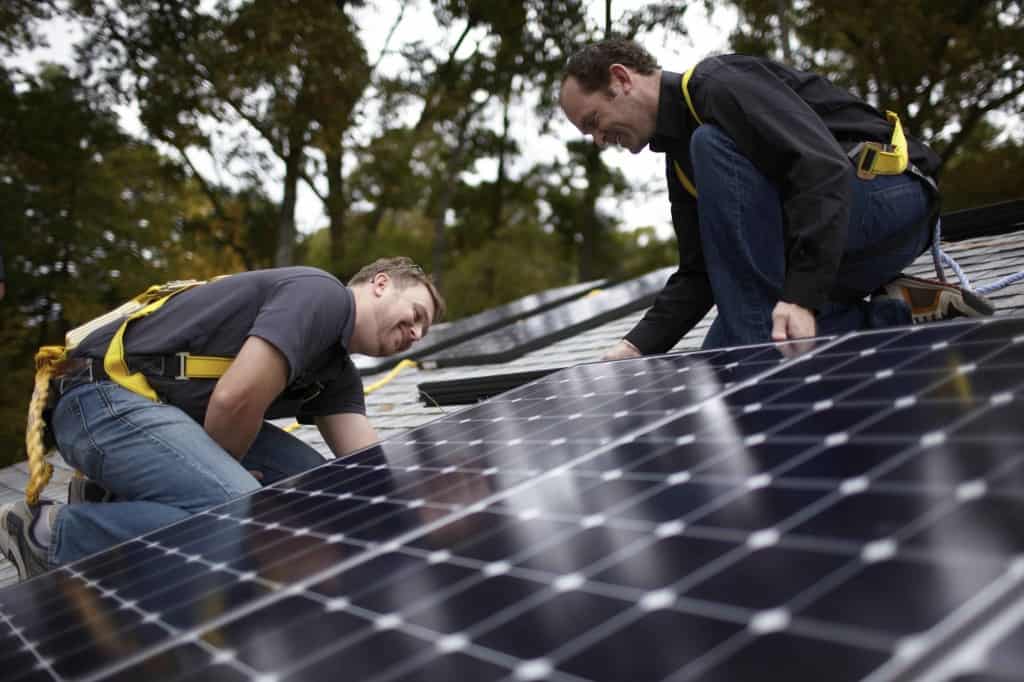 5. Solar doesn't work on snowy or cloudy days
Solar power works under most weather conditions. Very rarely do solar panels have zero-percent production. Solar panels harness the sun's energy, not the sun's temperature. Like all electronics, solar panels are actually more efficient in cooler weather versus hotter climates. Hot or cold, the amount of energy is the same, but the rate at which it produces energy differs. This makes Massachusetts a great state for solar energy, not just because of progressive solar policy, but because of the climate. Panels are also often installed at a tilt to prevent snow from piling up on top of the panels and blocking sunlight.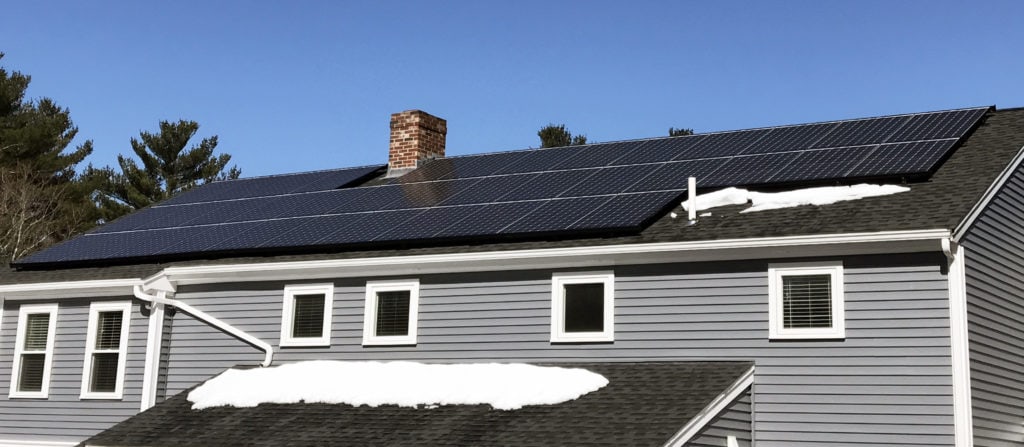 However, there's no need to worry about those less productive days. One of the incentives previously mentioned, net metering, allows your bill to be relatively flat throughout the entire year. During the summer months when your solar system is overproducing, earned solar credits will be applied to your bill in the underperforming winter months. Think of net metering credits like rollover minutes on your phone bill.
6. Solar panels require regular upkeep
Solar panels actually rarely require maintenance. The cells on the panels all work independently. In the event that a solar cell has issues in a panel, the other cells continue to work and the panel still produces electricity. Thus, if your system does require maintenance, you do not lose out on much energy production.
Plus, your panels have a 25-year bumper-to-bumper warranty with Solaris Renewables (although nearly all systems work well beyond 25 years), so if there ever was an issue we would take care of it for you. Our comprehensive 25-year warranty is the best in the entire industry and protects you from head to toe.
7. My home is not right for solar
Rarely anybody is "perfect" for solar. Your roof doesn't have to be brand new to install solar panels, either. As long as your roof has about 10-15 years of useful life left, it should be able to support solar panels. What makes solar with Solaris Renewables so effective is the high-efficiency panels we use that produce more energy than conventional panels. This allows homes with smaller roof space and shading to still utilize solar energy. With the rising costs of fossil fuels, the value of a roof is growing. A Solaris Renewables system means you get more value from your roof than what the competition offers.
Case Study: Jan and Claire Galkowski
Claire and Jan Galkowski aren't just environmental stewards in their Westwood community, but within their home, too. Yet, their home was not "ideal" for solar. For optimal solar production, the panels should be on the roof facing south (towards the sun), and there should be minimal shading. The Galkowskis have east and west-facing, shaded roof. This is a challenge for most solar contractors, but because of our robust products, flexibility, and teamwork, we were able to provide effective solutions to the Galkowskis.
To start, we installed 29 SunPower 345-watt modules, creating a 10.0kW PV system, with 19 facing South-Southwest, 5 facing East-Southeast, and 5 facing West-Northwest. Although these directions are not the most favorable, with the great efficiency of these panels, we made it work. This system brought the Galkowski's electric bill down from $220 per month to only $60 per month. In addition, they were receiving over $50 in monthly SRECs, almost enough to completely offset their small remaining electric bill. 
In an effort to reduce even more fossil fuel usage, Jan and Claire decided to convert their hot water system, heating and cooling system, and many major energy-consuming technologies to electric sources. The Galkowskis also purchased a Chevy Volt that also uses clean energy generated from their home. These changes allow them to take even greater advantage of clean, renewable power.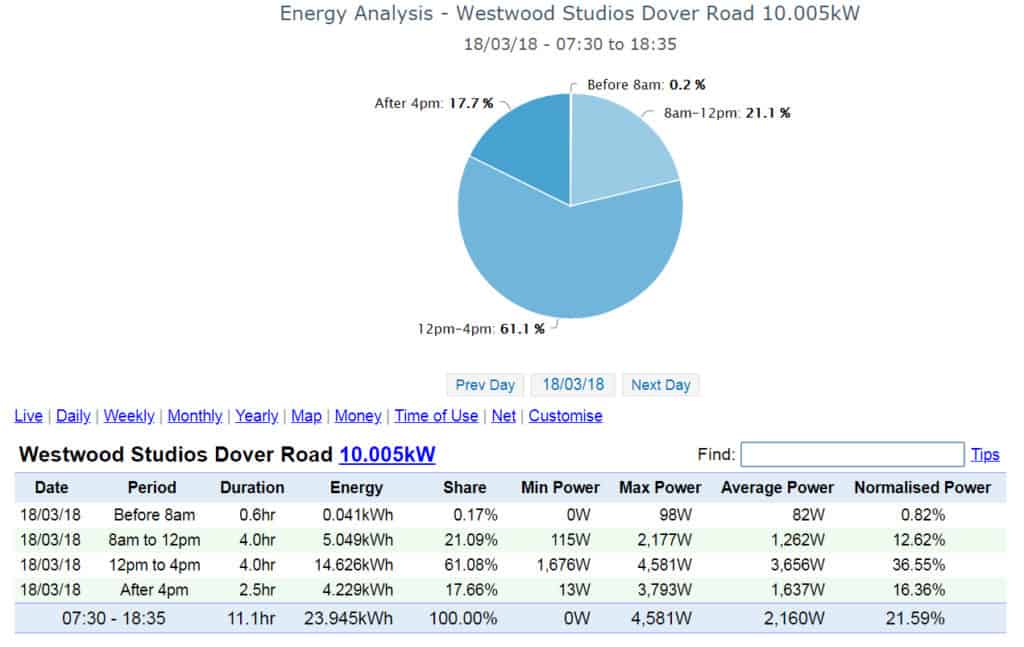 Case Study: Revisited
Three years later, the Galkowskis decided to add to their solar system. We ended up installing another 10 Sunpower 345 panels to create a 29 panel, 13.46kW system. 9 of these are again East-Southeast, and 1 is West-Northwest. Even though their home (and car) ran entirely on electricity, their bill was only $2 per month with an additional $100 per month in SRECs with the additional panels. Although the Galkowski's house is not "perfect" for solar, our team worked diligently to create a system that would still considerably offset their electricity bill and incorporate clean energy into their home.
Solaris Renewables has created a great relationship with the Galkowskis. They recently installed a Sense home monitoring system to track the energy usage of each appliance in their home. They have also hosted a solar open house for their community. A solar open house is when a Solaris Renewables customer hosts their friends, family, and neighbors at their home to learn more about solar. Jan and Claire were eager to educate their friends on the benefits of going solar.
8. I should wait until solar technology is even better
All the monumental solar advancements have already occurred. Panels are already extremely efficient and effective. Plus, there are currently significant savings with solar energy. Right now, there are considerable state and tax incentives in Massachusetts, but unfortunately, these incentives are changing and shrinking. The best thing to do is act soon and switch to solar while incentives are still in place!