Summer is a time to enjoy the nice weather and celebrate any number of occasions with your loved ones. Backyard barbecues, sporting events, beach trips, and any number of fun activities can be done more sustainably. There is always something you can do to take care of the planet around you when celebrating. Here are some summertime or weekend activities and how to make them greener:
Summertime Sustainable Backyard BBQ

A backyard barbecue is a perfect opportunity to gather with friends and family. There are plenty of sustainable and eco-friendly ways to host or attend a barbecue.
Incorporate solar in your backyard

like solar panels, lights, and pool heaters.

Find farmers markets to supply your food.

Cook and encouraging others to bring side dishes to avoid plastic packaging. 

Leftovers can provide extra meals for people who attended to enjoy after, minimizing the need to buy food in the coming days.

Increase vegetarian or vegan options.

Use reusable silverware and dinnerware.

There are also many compostable options

.

Clearly mark receptacles for trash and recycling.

Compost food scraps and other materials like cutlery, napkins, and grass clippings.
Summertime Sustainable
Beach Trip

Taking a trip to your local beach or waterfront supports local tourism and is reliable fun. There are steps to take to be considerate of the environment. Some ideas include: 
Make sure to

pack bags for trash and recycling

.

It is also a good rule to follow to pick up any trash you see while there! 

Bring food in a reusable container to help reduce waste.

Consider

eco-friendly beach toy options

.

Check your area's fish and game laws when fishing to make sure you're practicing safe catch-and-release techniques.

Sustainable

Celebrations & Events

Summertime is full of outdoor events with large gatherings of people. Tailgating for sporting events, concerts, or any number of large gatherings can be opportunities to take care of the venue around you. In these situations, it's best to:
Carpool to reduce traffic, emissions, and save money on gas and parking.

Choose vegetarian options when purchasing food at a venue.

Support a

local brewery

, especially one that uses renewable energy!

Recycle everything you are able to including cans and bottles.
Sustainable Shopping Options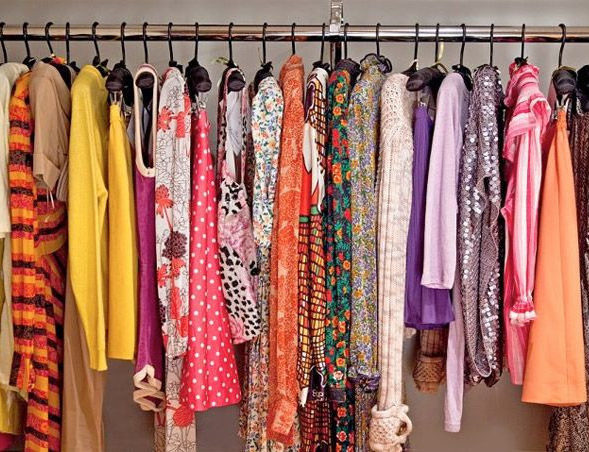 Consumerism is a leading cause of carbon emissions and waste production. Each time you shop, you have the opportunity to spend your money in positive and impactful ways. Large retailers are doing their best to keep up with the latest style by using fast fashion to stock their shelves. Fast fashion is inexpensive clothing rapidly produced by large retailers in response to trends. The fashion industry produces 10% of all carbon emissions, is the second-largest consumer of the world's water supply, and is a leader in oceanic pollution. Instead of going to the mall or online shopping, try these sustainable options: 
Thrift stores

not only save consumers mone

y but support local businesses and charities. High-quality clothes can be found at very low prices.

Farmer's markets are perfect spots for local businesses and farms to sell their goods to the community. They can host a variety of businesses, artists, and farms. 

Host or attend a yard sale to support neighbors and other community members by giving their old clothing and goods new life. Rather than throwing it out, sell your used items at a yard sale or on any number of online platforms. 
Summertime Sustainable
Travel Practices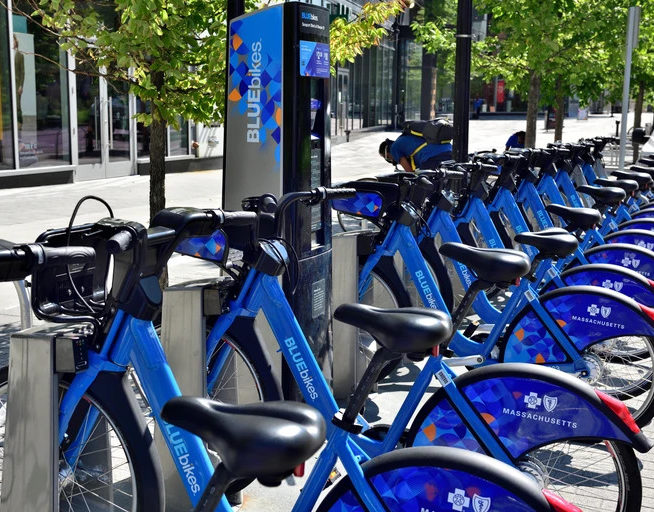 Even if you don't own an electric vehicle or hybrid, there are many ways to travel sustainably. Rather than an individual vehicle, try these options: 
Commuting on a bike will allow you to save money on gas, spend less time in traffic, and always find parking. There are also services in major cities that allow for renting electric bikes with different locations to pick them up and drop them off.

Sharing rides with other people is an easy way to make positive impacts. Whether driving to school, work, camp, or any number of places, carpooling is good for reducing traffic and carbon emissions.

When going into the city, using public transportation is one of the best ways to conserve energy.

Someone who switches from commuting alone by car to using public transportation

can reduce their annual carbon dioxide emissions by 20 lbs per day, or more than 48,000 lbs in a year.

Ride-sharing services are growing more popular every day with more vehicle options for riders. When using a ride-share app, consider an electric or hybrid vehicle or sharing the ride with others.

Lyft has committed to achieving 100% electric vehicles by 2030

and

Uber has the same commitment for 2040

. These commitments are to keep cities cleaner, save drivers money, and provide better options for riders. 
It's Easy To Have Fun In The Sun
You don't have to sacrifice fun to help the environment. Being eco-friendly can spark creativity in your friends and family. All these activities that make summer fun are an opportunity to take care of the planet. 
Power Your Fun With Solar Panels
Interested in learning more about solar? Our team can answer any question you have about solar panels and how they'll help you live a greener lifestyle.