A big financial concern often in retirement is making savings last, so you're encouraged to incorporate low-risk investment options into your retirement plan. While many people immediately think of index funds and bonds when considering low-risk investments, solar is another great option. There are a plethora of reasons why installing solar panels on your property can be a smart investment if you're approaching retirement. Here are five reasons solar might be beneficial for you in retirement.
1.  Lower Your Electric Bills
The biggest benefit of solar for anyone, retiree or not, is that generating your own clean energy lowers (or downright eliminates) your electric bills. You're producing your own electricity on-site, so you don't have to pay utility companies to create and transport energy. If you're a Massachusetts homeowner, these savings are especially substantial because you're able to avoid the state's steep electric rates. Whether you buy or lease your solar system, you will save a significant amount of money on your electric bill. By cutting your electric bill, you'll have more money every month to spend on the things you truly want to enjoy in your retirement. On a fixed income, that can be a game-changer.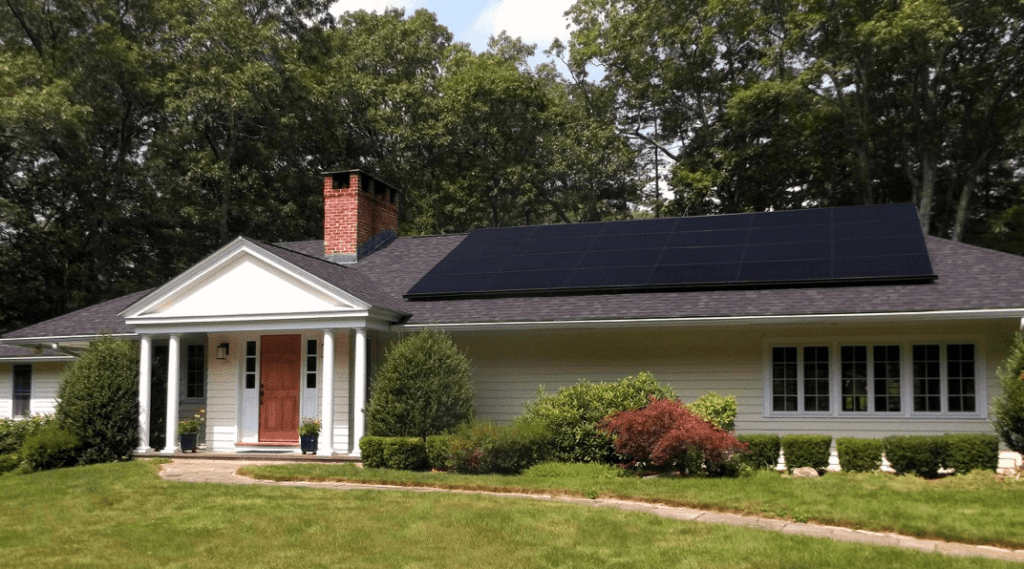 2.  Earn Additional Income
There are a number of solar incentives that put money back in your pocket when you purchase your system, and this can be especially beneficial during retirement when you have a fixed income. If you live in Massachusetts and purchase your solar system, you can participate in the Solar Massachusetts Renewable Target (SMART) Program to earn some extra money. This is a performance-based program that rewards you for the energy you produce. Each month for ten years, you or a family member will get a check based on how much clean energy your system generates. When you're in retirement, it's critical that you extend your income and savings through the rest of your life, and these monthly checks can make that so much easier. Similarly, you could be eligible for net metering, a billing program that automatically sells the extra energy you produce to your utility company. This helps shave extra money off your electric bills, so you'll have one less thing to worry about in your retirement. 
3.  Increase Your Property Value
Several studies have demonstrated that installing solar panels on your home increases your property value. For example, Zillow estimated that homes with solar sell for around 4%, or $15,000, on average more than others, and Redfin found that the median sales price for solar-powered homes in Worcester, MA was $45,000 more than their non-solar counterparts. Since selling homes with solar panels is so lucrative, solar is a smart investment whether you plan to eventually sell your home, or you want to pass your property on to your children or other family members. 
4.  Gain Peace of Mind
In addition to installing solar panels, getting a battery storage system like Tesla Powerwall can be extremely beneficial in retirement. The key advantage of Powerwall during retirement is that it protects your home from power outages. When the electricity goes out, it immediately restores power. This transition happens so quickly that lights and appliances won't shut off like they do with a generator — not even for a second. This is crucial because it provides a reliable source of power for seniors who need to operate medical devices or other important appliances for cooking, laundry, and other essentials. 

5.  Track Energy Consumption

One of the most surprising benefits of having solar is how entertaining it is. Many customers have told us that monitoring their energy production has almost become a hobby for them. They use apps like SolarEdge to check out how much electricity their system is producing and enjoy seeing patterns of production over time. Similarly, some of our customers with Sense or Span have said that keeping track of their power usage and seeing which appliances consume the most energy has become a game for them. They try to find creative ways to cut down their consumption based on data from the app and work to beat their records over time. 
Solar Is a Smart Investment
The economic benefits of solar make it a rewarding investment opportunity for people of all ages, even retirees. You can lower your bills, supplement your fixed income, and increase your property value, so you have peace of mind in retirement. 
Power Your Retirement with Solar
Contact our team to learn more about solar as a retirement investment opportunity. We'll walk you through your options and see if you can get value out of solar.