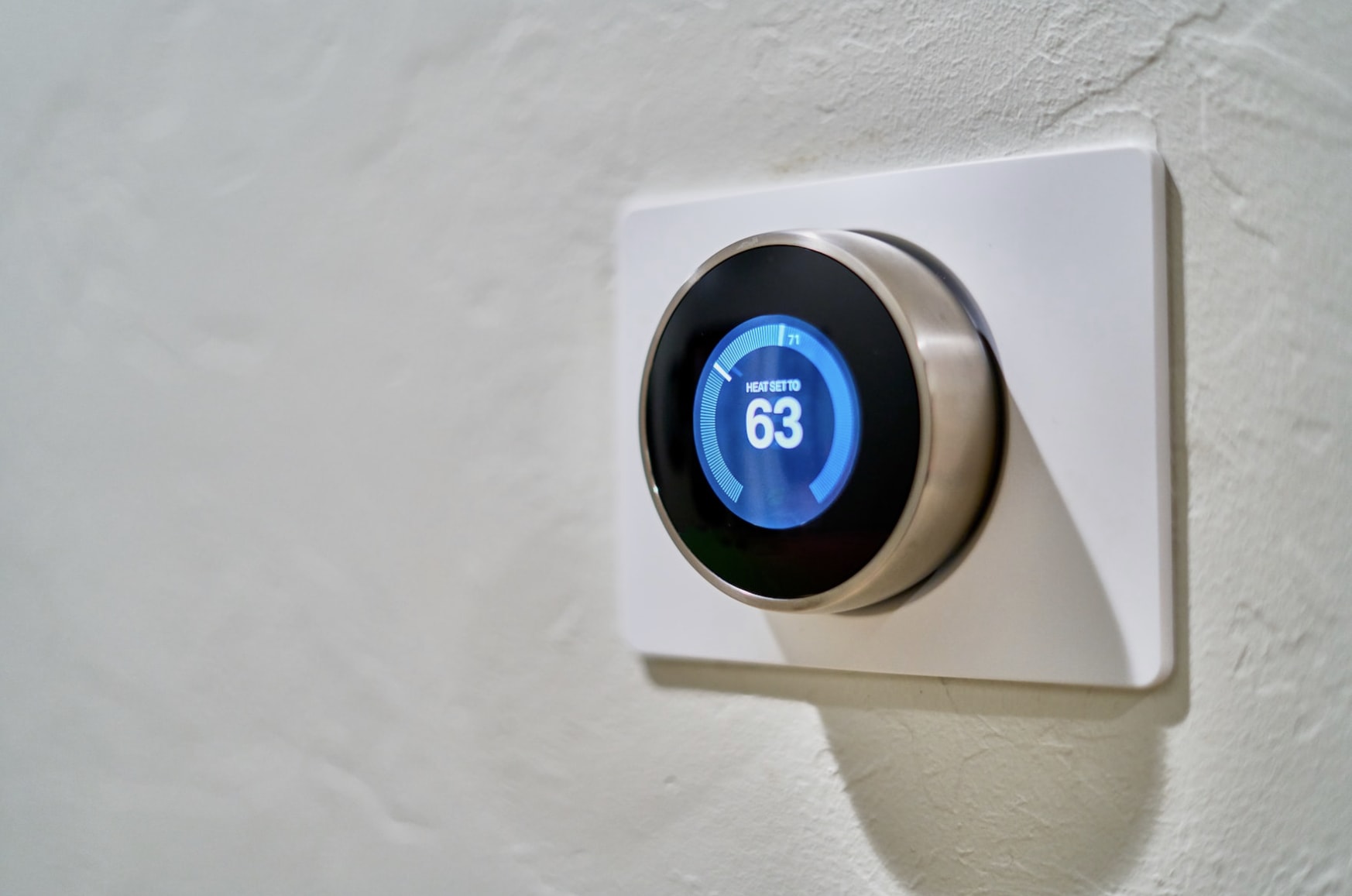 Heating, ventilation, and air conditioning (HVAC) can be some of the leading causes of energy overuse, running up your electricity bills and damaging our planet. HVAC systems can be all-inclusive, including heating, central air, and ventilation, but despite their ease of use, many of them are not sustainable. It's immensely important for us to explore new sustainable ways to maintain comfortable temperatures. New methods to heat and cool are becoming available to lower your carbon footprint and create an energy-efficient space.
The Importance of Sustainable HVAC
Nearly half of all heating systems are powered directly by fossil fuels such as natural gas, oil, and coal. Even if your heating system does not burn fossil fuels directly, if you don't have access to solar or other renewable energy sources, then you are likely using electricity that is produced through fossil fuels. These heating systems increase your carbon footprint as they release carbon dioxide and other greenhouse gasses into the atmosphere that trap heat and damage our climate.
Cooling systems operate a little differently. Most window air conditioning (AC) units pull hot air from inside the house and run it through coils filled with refrigerants. These chemicals absorb heat and the cool air is pushed back into the house. AC units are dangerous for the climate because their refrigerants are emitted when they are used, and even when they are turned off, they often leak outside of the unit. ACs usually use hydrofluorocarbons to absorb heat, which are greenhouse gasses that are hundreds of times stronger than carbon. Having them leaking into the atmosphere is extremely dangerous to our climate.
Figuring out how to sustainably maintain comfortable temperatures inside our homes and buildings is immensely important, especially when living in New England, where winters are frigid and summers are hot.
Sustainable Heating Solutions
Despite both heating and cooling being needed in New England and the United States as a whole, most buildings prioritize heat. Let's look at some heating solutions that help reduce our environmental impact.
Geothermal Heating
The US Environmental Protection Agency (EPA) claims that geothermal heating is one of the most environmentally friendly and efficient heating options. Geothermal heating uses the ground's natural warmer temperature in the colder months. For residential geothermal heating, pipes are filled with liquid and buried below the surface of your lawn or driveway. The liquid inside of the pipes absorbs the heat from the ground and sends it to a geothermal heat pump (GHP) that would be installed in your basement. Your GHP then removes the heat from the liquid and it becomes available for use in your home, just like what a furnace would do.
Geothermal heating is extremely efficient; for every unit of electricity used to power the system, it can provide five times that energy from the ground, which is what makes it so sustainable. The largest barrier for installing a geothermal system is the cost of doing so. Installing a geothermal heating system has a significant upfront cost, much more so than other heating systems. Despite this upfront cost, geothermal heating is a fantastic investment. The long-term savings on energy and heat cost often has the system pay itself off in just a few years. Not only can it be a beneficial financial investment, it is the cleanest way for you to heat your home.
Mini-splits
If a geothermal heating system isn't right for you, there are plenty of other heat pump systems that are much more eco-friendly than the furnace and AC combo.
Air-source heat pumps are the most popular type of heat pump systems. Air-source heat pumps transfer heat from the outside air into your home and removes the cold air that is already inside. Previously, these types of heat pumps weren't powerful enough to be effective in colder regions, but with recent advances, they have become highly efficient and effective in heating homes even in a colder climate. These heat pumps can reduce your electricity use by up to 50%, which is what makes it financially viable while also being much better for the environment.
There are two types of air-source heat pumps: ductless and ducted systems. Ductless systems are called ductless mini splits and are the easiest to install because they don't require a lot of construction. All you need is to put a three-inch hole through your wall that will allow you to connect your system to a condenser outside to the heads installed inside your home. Ducted systems are slightly more complicated because they work with the ductwork of your home. Ducted systems work well when you already have a ventilation system in your home or if you are still in the process of building your home.
Solar Heating
Solar heating is one of the greenest ways to heat your house and water. Instead of using fossil fuels to heat your home, solar heating uses the sun's energy to warm air or water. The warmed air or water can be directly sent to a home or it can be stored for future use.
Solar heating usually works by installing solar collectors onto your home. The most efficient collector for water heating is the evacuated tube collector, which is a glass or metal tube containing water, surrounded by a larger tube with a vacuum between them to prevent heat from escaping. These tubes heat up in the sunlight and maintain their heat for long periods of time. However, evacuated tube collectors are expensive. A more affordable alternative is the flat-plate collector, which is a flat plate installed on your roof. Inside the plates are multiple copper tubes that contain gallons of water, protected by an insulated box and tempered glass. The sun heats the plate and thus the water, which can be transferred into the home as needed.
Solar air heaters function slightly differently. Solar air heaters can be mounted on the sides of houses or on roofs. These heaters take air from outside and send it through mazes of aluminum that absorb more heat than it emits. This heats up the air inside of the system, where it can then be blown into the home by the system's fans. Solar air heaters often have solar PV panels attached to them to power the system.
Sometimes solar heating systems can be paired with traditional heating systems if the solar system cannot provide enough heating for the entire house or building. Alternatively, if it is not possible to install an entire solar system, there are solar space heaters that function just as well as regular space heaters, but require no electricity to function.
Sustainable Cooling Solutions
Heat may be people's general priority, but it doesn't mean that staying cool is any less important when it comes to comfort. With temperatures rising, we need to figure out how to beat the heat without making the problem worse.
Maintain an Energy-Efficient Air Conditioner
Installing a brand new cooling system isn't feasible for everyone, so if you rely on window units, there are still plenty of ways to cool your space with sustainability in mind.
Ensure that you are keeping up to date on AC maintenance. Cleaning out your filter frequently can help your AC function with maximum efficiency. Keep an eye on your evaporator coil. Evaporator coils are part of the indoor system of your AC and play an important role in cooling and dehumidifying air. If they get dirty, the efficiency of your AC can decrease. Generally, you want your evaporator coils cleaned on a yearly basis. If you are unfamiliar with your HVAC system, the best way to do this is to hire an HVAC professional to ensure the coils are cleaned properly.
The lifespan of most window AC units is around 8-10 years, so if you're using an older unit and find that it is leaking or not cooling space as well as it used to, consider swapping it out for a newer one. Many window units have ENERGY STAR certifications, which mean that they are the most energy-efficient units on the market. Focus on purchasing ENERGY STAR certified air conditioners to ensure that you are not wasting unnecessary electricity when you cool your space.
When you do need to dispose of an air conditioner, do so responsibly. Throwing it out can lead to the refrigerant inside of it leaking into the atmosphere, which harms our climate. Some local recycling centers accept appliances and schedule safe removal of the unit, where the harmful refrigerant is recovered and properly disposed of to prevent it from leaking into the atmosphere or the ground.
Install Mini-splits For Cooling, Too
Despite what their name might suggest, heat pumps can also cool your home. Geothermal and air-source heat pumps are capable of not only pumping heat into your home, but removing it as well. In the warmer months, your heat pump system will reverse what it was doing during the winter, filling your home with cold air and removing the hot and humid air.
If you have the space and investment for a heat pump system, definitely consider installing one. These systems eliminate your need for electric or fossil-fuel based heating in the winder and window unit ACs in the summer. Many people who use these systems claim that the upfront cost becomes miniscule when paired with the amount of money that they save on heat and electricity.
Ductless mini splits are one of the best AC systems for energy conservation. These heat pumps connect an indoor and outdoor unit with copper tubes that are lined with refrigerant, which allows the cooling of air. Indoor units can be mounted at any height, which allow customization when the AC is installed. Additionally, one outdoor unit can power up to five indoor units, which allows the system to cool multiple parts of your home. Ductless mini splits can be ENERGY STAR certified to ensure that they are performing their job with maximum energy-efficiency.
Consider a Cool Roof
Roofs are often dark in color and face the sun all day, which leads to them absorbing a lot of heat. It is not uncommon for roofs to be 50 degrees hotter than the outside temperature, and this increased roof heat frequently seeps into houses. Insulation can slow this movement of heat, but even the most insulated roofs still heat the house they're on top of.
Cool roofs, as their name implies, are designed to keep your home cooler. Cool roofs have a lighter color and a coating that reflects more sunlight than it absorbs. With a cool roof, your roof may only rise to be 5-10 degrees higher than the outside temperature. This leads to less heat sneaking its way into your house, which means your home heats up slower and there is less of a need to crank up the AC.
Sustainable Architecture and Other Home Remodeling
One of the best ways to keep cooling and heating sustainable is to ensure that our buildings are constructed to retain heat in the winter and repel heat in the summer.
Keep Your Insulation Up to Date
Your insulation can make or break the temperatures in your home. Insulation should be redone every 15-20 years to ensure that your home is retaining heat or cold temperatures properly. If you live in an older home and you're finding yourself getting too hot or cold quickly, consider first taking a look at your insulation.
Place Your Windows Carefully
Window placement can have a surprising effect on the temperature of your home. Houses that have windows facing north use considerably less energy on cooling than houses with windows facing east, west and south. This is because northern facing windows do not receive as much direct sunlight compared to windows with other orientations. Windows that are southward facing tend to receive the most direct sunlight. Therefore, if you're building a new home, consider orienting your windows to the north to save money and electricity on air conditioning.
Additionally, try to place windows opposite of each other; this is called cross ventilation. Cross ventilation will allow for the cool air to come in through one window, cool your living space, and exit quickly through the window on the opposite side. Air does not take sharp turns, so if your windows don't have easy paths between them, it is likely that hot or cold air will enter your home and not properly leave it, causing the temperatures in your home to hit extremes quickly.
Pay Attention to Your Building Materials
Different materials have different thermal masses, which is the amount of heat a material can absorb. For New England residents, we want our houses to be built with high thermal mass materials. This is beneficial because there is usually a significant temperature difference between the day and night.
Materials like wood, concrete, and brick have high thermal mass. These materials will absorb the heat from outside during the day, preventing it from seeping into the air in your home. At night, the heat will be removed as the temperatures outside cool down, and the process repeats itself when the sun comes out again. By carefully choosing high thermal mass materials, you can keep the inside of your home cooler for longer, preventing excessive AC usage.
Go Solar
Most HVAC systems are largely unsustainable because they rely on energy derived from fossil fuels. If your home is powered by renewable energy, like solar, then your standard heating and cooling solutions might not have to change at all. Solar systems are capable of powering electric heaters and air conditioning units, all while emitting no greenhouse gasses. Not only will solar make your heating and cooling greener, but it will also make all other energy uses in your house greener as well. Reach out to Solaris Renewables to get started on your solar journey.
Stay Updated on New HVAC Solutions
New ideas for sustainable heating and cooling are being discussed daily. Keep an eye out for updates from your traditional HVAC companies; many of them are looking for more sustainable solutions. As we continue to talk about eco-friendly heating and cooling, new methods will become more efficient and effective, allowing us to maintain comfortable temperatures without damaging our climate