If you're a regular beer drinker, you may have noticed that your favorite breweries are shifting their focus toward sustainability. Like many other businesses, breweries across the country are investing in renewables and setting sustainability targets. There is a multitude of reasons why companies are making this transition, and we want to highlight the benefits businesses like breweries get by switching to solar power.
Massachusetts Breweries Are Going Solar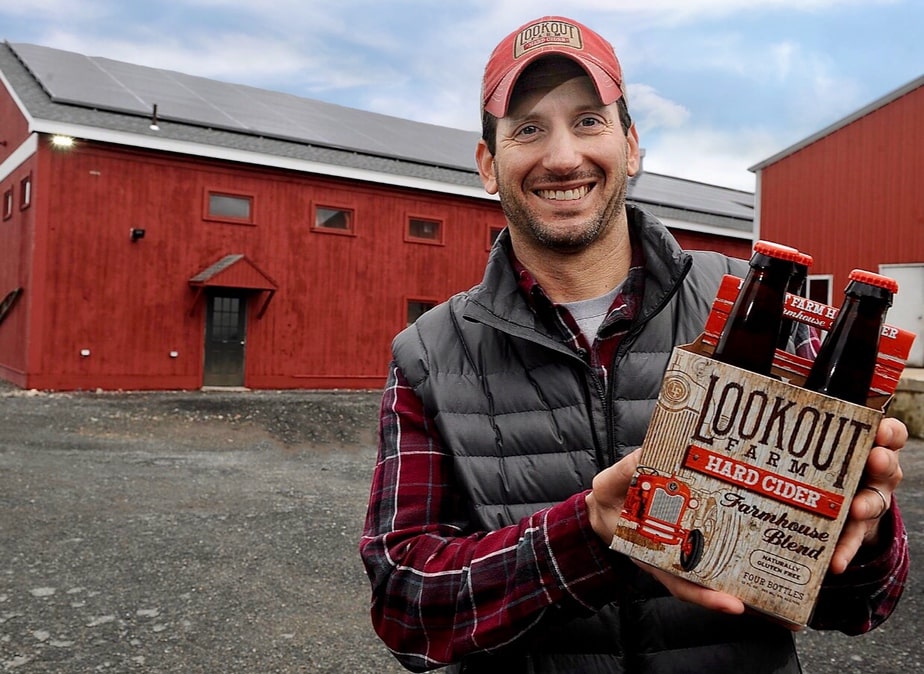 Jay Mofenson, owner of Lookout Farm Brewing & Cider Co. had felt a responsibility to protect the environment since he opened the Natick, Massachusetts facility in 2015. For their craft beer and cider, Jay and his team use only ingredients grown under their care, so they've long understood the impacts of weather and climate change. To protect the planet and ensure healthy land for his farmers, Jay began looking for ways to minimize the company's carbon footprint. 
At first, Mofenson took small steps. He installed motion-sensor lights and energy-efficient motors on equipment in the facility. However, with over 300,000 kWh of electrical usage per year, he wanted to do more to offset some of his impact. In 2017, we joined forces to power his brewery with 278 solar panels. With the combination of reduced energy costs, tax credits, and performance-based incentives, the solar installation paid for itself in just two and a half years. Now, with home-grown ingredients and beer brewed with energy from the sun, Lookout Farm keeps their operating expenses and carbon footprint down.
In the summer of 2018, we had an event at Lookout Farm featuring their solar-powered cider, but we've also teamed up with other solar-powered breweries. In 2019, we partnered with RiverWalk Brewing Co. for a community appreciation event in Newburyport, Massachusetts. They power their facilities with a 500 kW rooftop solar array and a 600 kW wind turbine. We enjoy collaborating with like-minded businesses and knew their taproom would be a great place to celebrate our solar community. 
A Solution For High-Energy Consumption
Lookout Farm and RiverWalk are just two of the many solar-powered breweries in the United States. Solar energy is swiftly becoming a popular choice among breweries because producing beer is an energy-intensive process. From boiling and chilling to filling cans and kegs, beer brewing demands a tremendous amount of electricity. 
On average, breweries require between 12 to 22 kWh of electricity to produce a single barrel of beer. With beer ranking as the most popular alcoholic beverage in the world, this energy use quickly adds up. In 2019, 203.1 million barrels of beer were sold in the U.S. alone. This means that the U.S. beer industry consumed an average of 3,456 kWh of electricity last year simply brewing beer. From grain to glass, beer demands enormous quantities of energy, and breweries understand that they must find efficient alternatives.
The most obvious advantage is that solar helps breweries save money on their high monthly electricity bills. The more you spend on energy, the more you save with solar, so breweries have a big opportunity to cut costs. Solar panels are also an asset for breweries because they allow businesses to forecast their energy costs over time and budget better. Solar panels allow breweries to produce their own energy, so they're not vulnerable to volatile utility rates, and, with such high energy consumption, this predictability gives brewers an enormous financial advantage.
Financial Incentives of Going Solar
In addition to the short-term and long-term savings outlined above, federal and state governments incentivize commercial businesses to go solar in a few different ways. With these numerous economic benefits, breweries are able to earn money from going solar. 
Tax Credits
Just like homeowners, breweries are able to reap the benefits of tax credits for their solar installations. Through the Federal Investment Tax Credit (ITC), breweries receive 26% of the total price of their solar installation back from the government, and Massachusetts breweries are eligible for an extra 15% state tax credit that's worth up to $1,000.
Modified Accelerated Cost Recovery System (MACRS)
In addition to claiming commercial ITC for a solar installation, businesses are able to take advantage of an economic tool known as the Modified Accelerated Cost Recovery System (MACRS). This mechanism helps businesses recover upfront costs through a 5-year series of annual depreciation tax deductions.
When you utilize MACRS on top of the ITC, you must decrease the project's depreciable basis by one-half of the tax credit. If you claim the 26% federal tax credit in Year 1, you deduct 13% from the total cost of your system to calculate the depreciable basis. For example, a $250,000 solar installation on a brewery would have a depreciable basis of $217,500. Then, to determine overall savings, you'd multiply thix depreciable basis by the federal and state tax rates for your bracket.
Businesses that use MACRS usually earn extra savings of 20-26%, and it significantly accelerates the return on investment you see. For breweries like Lookout Farm, these financial benefits ensure a short payback period and long-lasting savings. 
SMART Program
Massachusetts also offers generous state incentives that make solar an especially lucrative investment for breweries. Just like residential solar owners, breweries can receive monthly checks from the Solar Massachusetts Renewable Target Program (more commonly known as the SMART Program) based on the amount of electricity they generate. With this system, they can earn money for every kilowatt-hour of energy they produce over a span of ten years. Net metering is also available for breweries, but this billing mechanism is not as advantageous for breweries as it is for homeowners since breweries still tend to consume more power than their systems generate.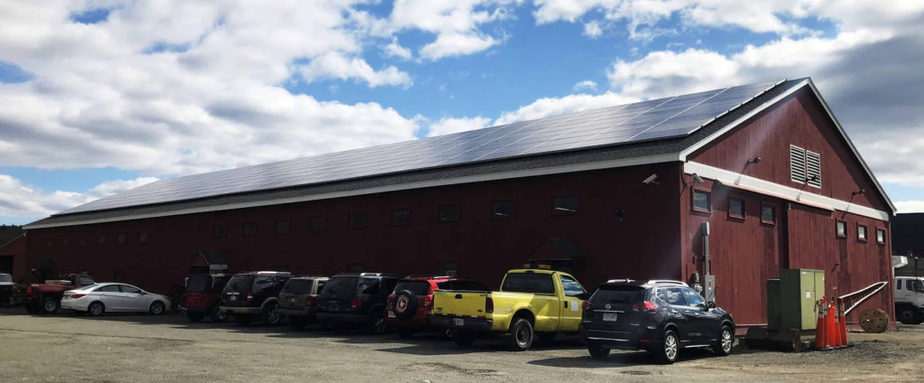 Environmental Motivations For Going Solar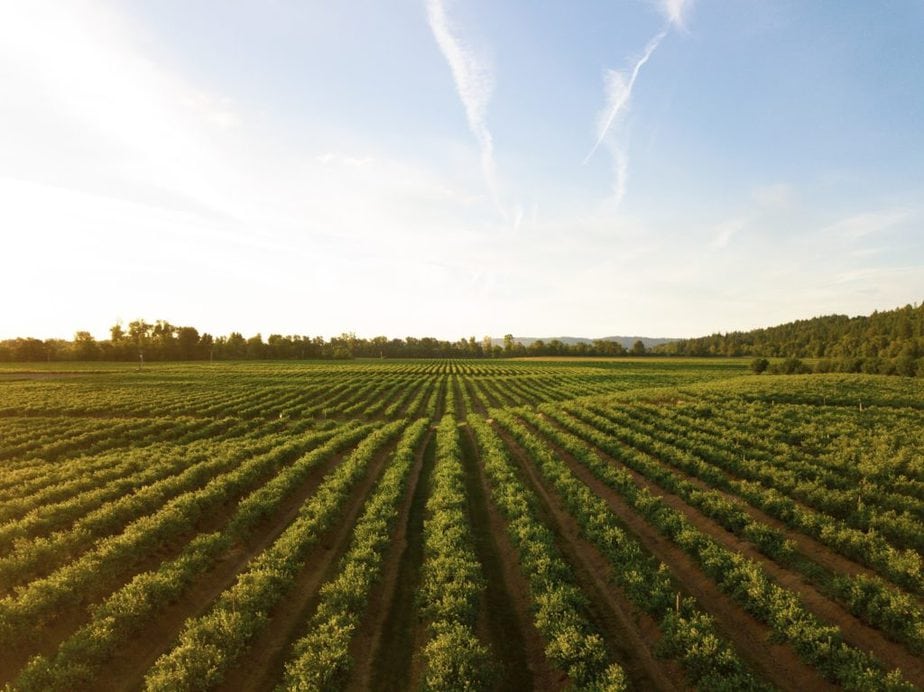 Preserving the environment is another huge motivation for many breweries switching to solar power. Beer consists primarily of water, yeast, hops, and fermentable grains, such as barley, rye, or oats. Since quality crops are essential for great-tasting beer, there's a strong link between beer and agriculture. Grains and hops, in particular, are incredibly dependent on soil and weather conditions, so brewers are especially sensitive to bad growing seasons. Brewers work hand-in-hand with the farmers they source from, and they understand the influence of climate change on land and crop yield. 
However, brewing beer takes a toll on the environment. In 2019, for example, the U.S. beer industry produced approximately 5,387 pounds of greenhouse gas emissions. Minimizing environmental impact, therefore, has become increasingly important for breweries, and companies across the world are working to make their operations more sustainable. Solar provides a solution because it empowers businesses to control where their energy comes from. By steering away from fossil fuels, breweries reduce environmental pollution and help prevent greenhouse gas emissions. 
Solar Power Boosts Branding Efforts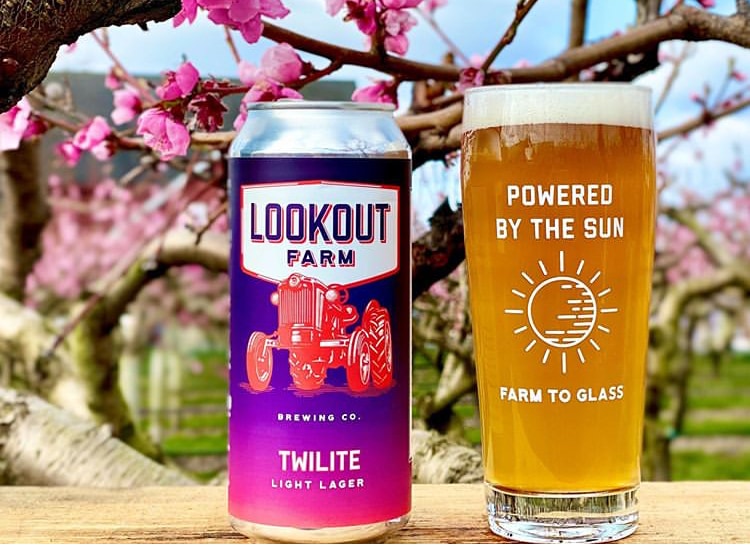 Environmental stewardship also enhances marketing and branding efforts. The clientele for craft breweries typically care about the environment and are more inclined to choose beer with a green focus. A 2018 Indiana University study even found that most beer drinkers are willing to spend 7.4 cents more per ounce for beer produced with energy-efficient and low-carbon practices. That being said, most beer drinkers don't actually have to pay more for sustainably produced beer. Since clean energy is more efficient and shrinks expenses, the prices for beers brewed with solar are often similar to or cheaper than their unsustainable counterparts. 
Additionally, several breweries are adding sustainability seals to their packaging and branding materials. Many breweries have found that marking sustainability efforts like solar helps their bottles stand out on the shelves. In grocery stores and liquor stores, consumers face almost unlimited choices, so breweries are dependent upon qualities that differentiate them from the crowd — solar energy does just that. Lookout Farm even made custom pint glasses to show off that their drinks are powered by the sun. 
When breweries boast their sustainability practices, they're exposing curious crowds to renewable energy. It's an opportunity for breweries to spread the word about environmental issues close to their heart and multiply their impact. 
Solar For a Sustainable Future
Next time you reach toward a tap or crack open a bottle, remember that beer is an agricultural product. Beer begins with grain, and healthy land is critical for brewers to craft a great-tasting batch. Protecting our environment and shifting toward sustainability helps us continue to enjoy the beer we love. Breweries across the country are making this transition, and you can make this switch for your home or business, too. On top of helping the planet, you'll eliminate your electricity bill. 
Get Solar Panels For Your Business
Contact a Solaris Renewables's commercial solar expert at (508) 737-7980 to get started with solar for your business.