07-17-2017
Installing solar panels is a great way to cut down on your home's carbon footprint and energy usage, but it isn't the only way. There's a wide range of energy-efficient products and technologies that improve home energy efficiency, reduce your electricity usage and environmental impact, and save you money. Whether you're considering a whole home improvement project or just looking to replace some old lightbulbs, these swaps can make a big impact.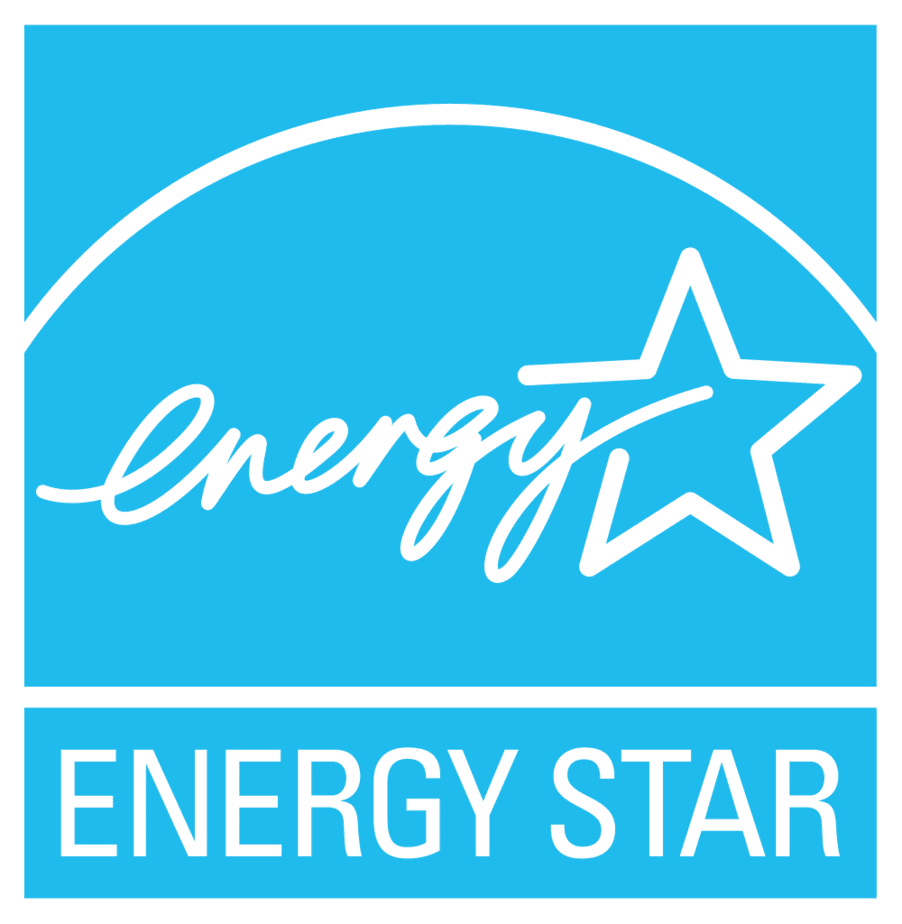 Many of these upgrades include ENERGY STAR products. To earn the ENERGY STAR seal, products must meet strict energy specifications designated by the US Environmental Protection Agency and the US Department of Energy. These devices have a decent payback period, and you'll save money on your utility bill and protect the environment by reducing emissions and water use. In fact, in 2018 alone, Americans were able to save $20 billion in energy costs and reduce greenhouse gas emissions by 150 million metric tons just by switching to ENERGY STAR products. 
Here is a breakdown of how each appliance can save you money and electricity.
Standard Appliances
Light bulbs. Even something as small as a lightbulb can have a tremendous impact on your home. Energy-efficient light fixtures, like halogen incandescents, compact fluorescent lamps (CFLs), and light emitting diodes (LEDs), use up to 90% less energy than conventional bulbs. These bulbs also last up to 25 times longer than traditional incandescent bulbs, so you'll save even more money because you won't be replacing burnt out bulbs as often. Over time, homeowners can save up to $80 per bulb if they choose these energy-efficient options. Plus, these energy-efficient lights are now available in a variety of styles, shapes, colors, and light levels, so you can easily match them with your home's aesthetic.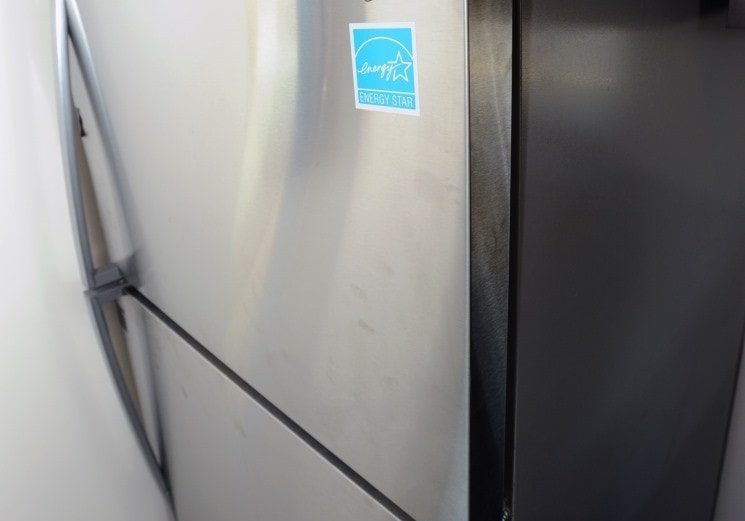 Refrigerator. A refrigerator that's over 15 years old consumes more than double the energy that an ENERGY STAR refrigerator does. If you replace your old refrigerator with an ENERGY STAR model, you'll end up saving hundreds of dollars on your utility bills over time. Additionally, if you're looking for a new refrigerator, then it's important to take its configuration into account. Refrigerators with top-mounted freezers are typically the most efficient choice. ENERGY STAR cost about half as much to operate as side-by-side models or refrigerators with bottom freezers. 
ENERGY STAR also offers a free tool that allows you to compare your current refrigerator to an ENERGY STAR model. Similar to our Energy Calculator, which helps you understand your energy cost and environmental impact, the Flip Your Fridge Calculator lets you see the operating costs for your existing refrigerator versus an ENERGY STAR one.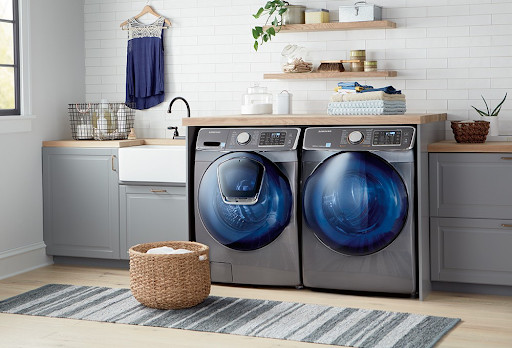 Dishwasher. ENERGY STAR dishwashers aren't just more energy-efficient than traditional dishwashers — they're also more water-efficient. If you're using an old dishwasher, you're paying about 3 times more for electricity and water. An ENERGY STAR dishwasher only costs about $35 to run each year, and it saves almost 4,000 gallons of water over its lifespan.
Washing machines. Washing and drying clothes accounts for about 10% of a household's total electricity use, so switching to efficient models has a huge effect. ENERGY STAR-certified washers and dryers consume 25% less energy and 33% less water than conventional ones. Plus, the savings potential is even greater if you currently have an outdated machine. If every household in the country used an ENERGY STAR washing machine, then we could collectively save over $3.3 billion annually and prevent greenhouse gas emissions equivalent to the emissions from 1.8 million vehicles.
Heating & Cooling
Air conditioning. ENERGY STAR qualified central air conditioners are 8% more efficient than standard models. Central ENERGY STAR units are 15% better than the standard.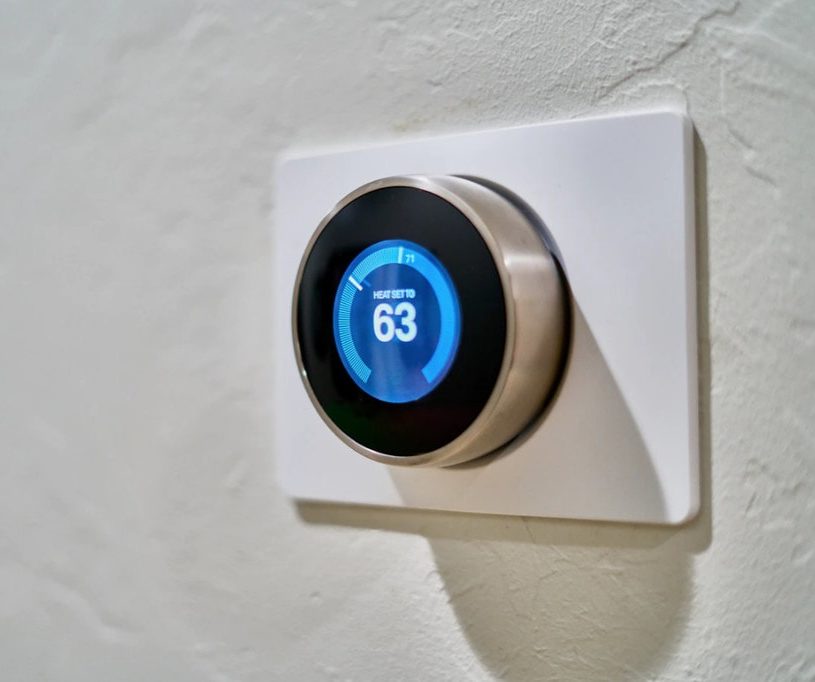 Programmable thermostat. These devices allow you to control your thermostat through an app, giving you greater control over your homes central heating. Creating a temperature schedule that fits your family's routine ensures you aren't wasting money on heating or cooling your home when no one is home. On average, this cuts costs by about $180 every year.
Seal ducts. Many cooling and heating systems use tube-like passageways (known as ducts) to distribute air in different rooms. Leaky ducts can pose significant problems for homeowners, reducing the efficiency of these systems by as much as 20%. Sealing and insulating ducts Sealing and insulating ducts boosts the efficiency of heating and cooling structures, reducing your bills. Plus, these fixes often pay for themselves by recouping unnecessary costs.
Energy-efficient windows. Inefficient windows contribute to about 25%–30% of energy use for heating and cooling in residential homes, so installing the right windows can play a huge role in minimizing the costs of heating and cooling your homes. Frame, glass, design, and installation all impact the performance of your windows. There are a variety of options to choose from, so consider which features best meet your style and your budget.
Take advantage of your roof. Since your roof covers such a large surface area, it provides an excellent opportunity to enhance your home's energy efficiency. If you're renovating your roof, switching to a metal roof is one way to conserve energy and cut heating and cooling costs. Metal roofs reflect heat, which can save you as much as 40% in energy costs. Another factor to consider is the color of your roof.  Dark colors absorb sunlight, and light colors reflect sunlight, so choosing a roof that's gray or white helps your home stay cooler. 
What's on your rooftop is just as important as what your roof is made of. If your roof can accommodate solar panels, a solar system is a great option for increasing your home's energy efficiency. Generating your own electricity eliminates the need for dirty, costly fossil fuels, reducing your carbon footprint and saving you tons of money on electric bills. 
If your home isn't suitable for solar panels, then a green roof is another sustainable solution. Green roofs utilize plants and vegetation to create shade and extract heat from the air, naturally insulating and cooling a home. They also serve to reduce flooding and runoff, improve air quality locally, and provide habitat for pollinators. Although the initial price of installing a green roof may be more expensive than a conventional roof, the energy savings typically offset these costs.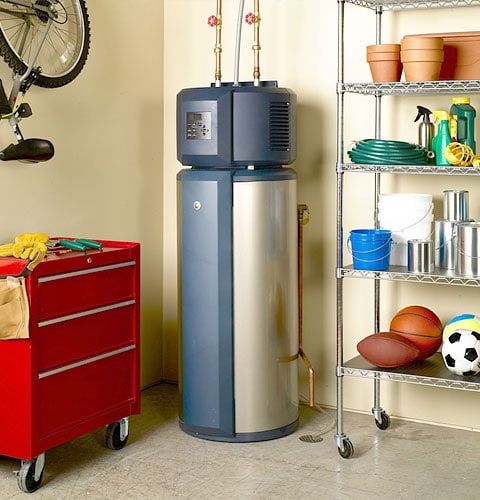 High-efficiency water heater. When you consider the factors eating at your energy bill, you probably don't think of water heaters, but they're actually the second highest contributor to residential energy consumption. Many high-efficiency models can cut this usage in half. For example, over its lifespan, an ENERGY STAR water heater can save a family of four over $3,500. 
Solar water heater. This technology harnesses the sun's thermal energy to heat water for your home. With a solar water heater, you should expect to see a 50%–80% reduction in your water heating bills. These are an environmentally friendly option, and can qualify for tax credits or rebates, putting money right back in your pocket.
Upgrade your heat pump. As an all-in-one air conditioning and heating system, a heat pump is an energy-efficient substitute for a furnace and air conditioner. They cool your home by drawing out warm air from inside and transferring it outside, and they heat your home by doing the opposite. Heat pumps transfer heat, instead of producing heat, so their energy use is significantly lower than conventional heating and cooling systems, and they can operate for as little as a quarter of the cost.
Insulation. Having proper sealing and insulation prevents unwanted heat from entering or escaping your home, resulting in an average savings of 15% on heating and cooling costs. Attics and basements are the best spots for sealing leaks and adding insulation, and you can also seal behind window trim as well as door trim. On top of saving you money, this can improve the air quality in your home by preventing pollen, dust, and other pollutants from entering.
Benefits of Energy-Efficient Features
A green home can have a long-lasting impact on your family. Choosing energy-efficient features for your home helps you save a ton of money and decrease your impact on the environment, and these aren't the only benefits. Factoring these components into your home design can be a simple way to make a big difference.
Going Green with Solar Panels
Our team can help improve your home's efficiency with clean, reliable solar power. Talk to us to see how our solar solutions can help complement your green household.