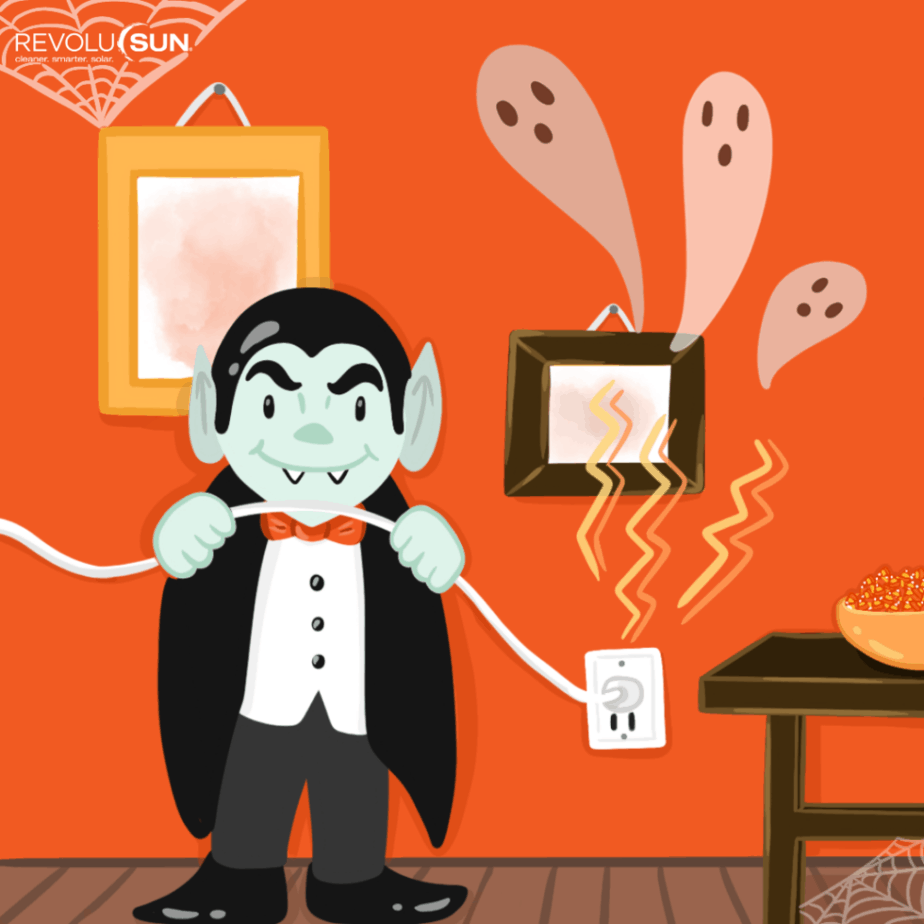 Ghost electricity, often called vampire power, phantom power, or idle current, is power wasted by devices when they're not in use or even turned on. Often, unused devices left plugged into your wall outlet contribute to higher electric bills. With electricity prices on the rise, there's no need to throw away any more money on unnecessary costs. The frightening truth is that phantom power makes up approximately 20% of all residential energy consumption. To put that in more practical terms, that's the equivalent of charging a smartphone 158,000 times. On the bright side, eliminating vampire power is much easier than its spooky name suggests.
Ways to Reduce Ghost Electricity
Today, households have innumerable electronics and devices, making it hard to escape high electric bills. However, eliminating unnecessary ghost electricity will benefit your wallet, the environment, and even the lifespan of some of your devices. Not to mention, these solutions are incredibly simple and quick fixes that anybody can fit into their busy routine. Below are three easy tips for reducing phantom power in your home.
1. Unplugging Appliances and Devices
Phone chargers are a common source of ghost electricity. Have you ever come home to a plugged-in charger that felt warm while not in use? That's because electricity is still flowing through your cords even when disconnected from your devices. 
A single charger may only cost $4.25 in ghost electricity per year, but this quickly adds up when you consider how many charging cords are used in your home every day. On average, an individual owns three electronic devices, adding up to twelve devices and chargers in just a four-person household. While it's important to unplug a phone charger when you're not using it, it's equally important to pay attention to your phone while it's charging.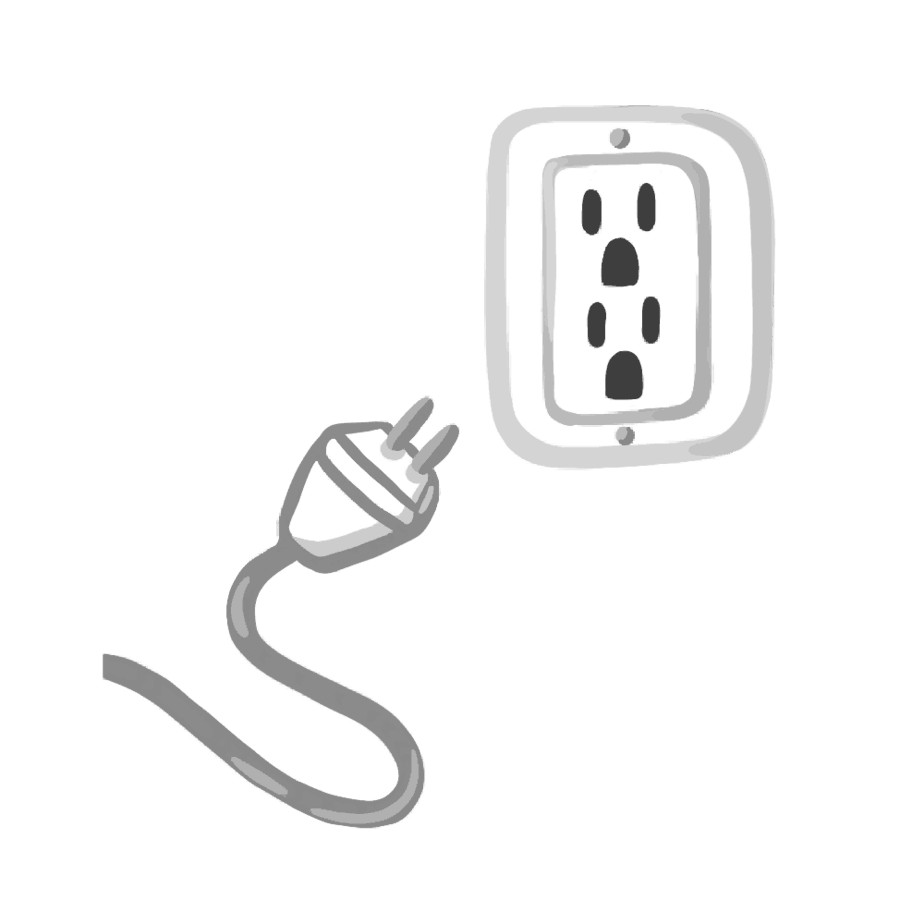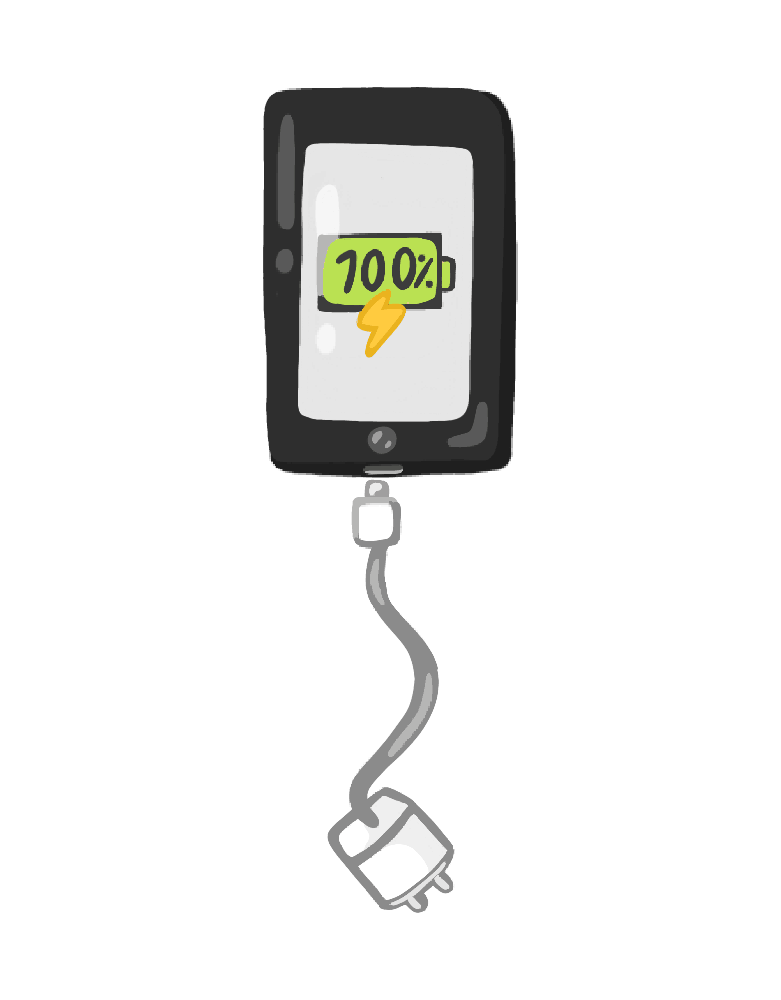 In addition to chargers, any type of plug-in device can produce vampire power. This includes kitchen appliances like blenders and toasters and even dehumidifiers. Any device with a cord should be unplugged when not in use to prevent phantom power from haunting your home.
If a phone, or any other chargeable device, reaches full battery, it's important to unplug immediately. Even if your phone shows a full charge, it will continue to use electricity as long as it's plugged in. This is detrimental to your phone battery as well as your electric bill, as an overcharged phone causes overall reduced battery life.  
To help you remember to unplug, many smartphones allow for a pop-up notification when it reaches optimal charge. This is a great way to keep your battery functioning to its highest potential while fighting off ghost electricity.
2. Stand-by Mode
Another pesky source of vampire power in standby mode, or the "sleep" function. Many devices, such as printers or computers, come with the option to go into a power-saving mode without completely shutting the device down. 
While this setting can be appealing for those who don't want to wait for electronics to boot up, it can cost you financially. Since your computer is only partially turned off when in sleep mode, it's still consuming electricity without performing any real function. Turning devices completely off after use can reduce your phantom power consumption and even save you some money on your electric bill each month.

3. Smart Strips
While unplugging a single charger or turning off a laptop can be a simple fix, what about those larger electronics that are inconvenient to unplug? Entertainment systems that include sound systems, DVD players, and even video game consoles, can seem daunting to unplug on a regular basis. At the same time, they're one of the biggest offenders when it comes to ghost electricity, costing between $75 and $160 per year in passive energy consumption alone. 
A great solution for these pesky phantoms is smart home devices. Unlike a typical power strip, smart strips prevent the flow of electricity to devices when not in use. This is ideal for large, multi-device systems since all devices can be easily plugged into one strip.