After learning of the environmental and economic benefits of going solar, you've decided it's time to go green. As the planning begins, you start hearing about on and off-grid living, but which is the better option? Examining the differences between on-grid and off-grid living will help you make the best choice for your lifestyle.
Living Off vs. On-Grid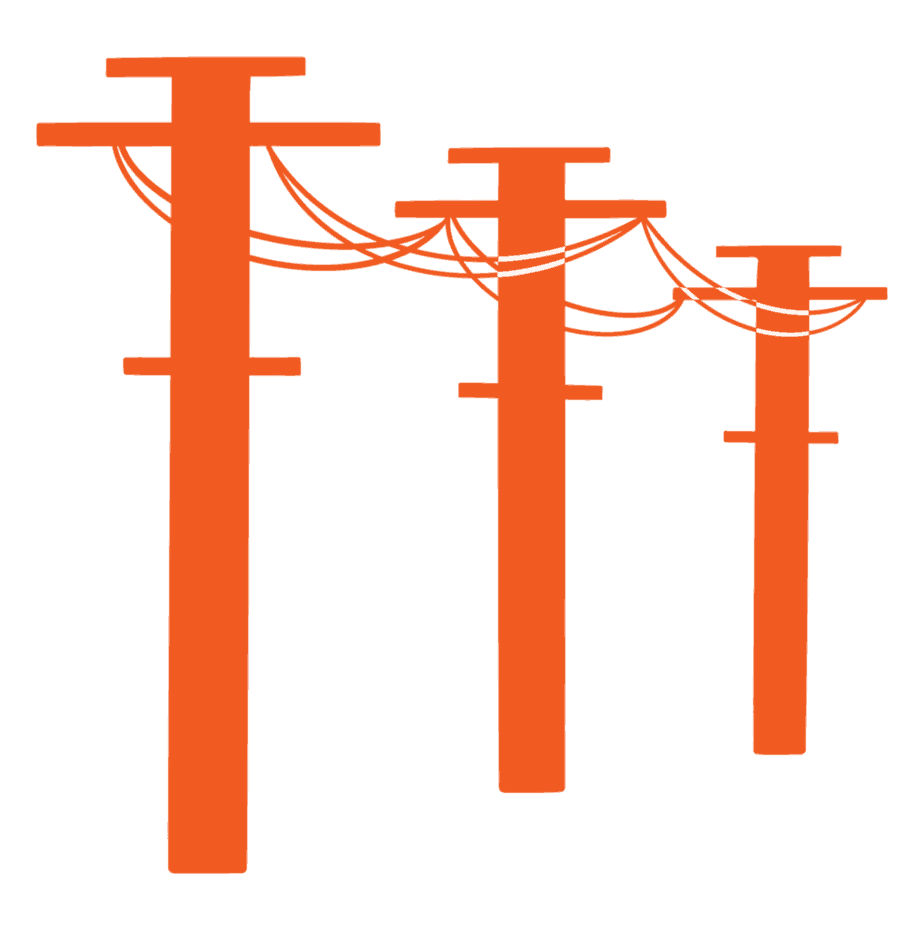 Going off the grid refers to living without a connection to any of the major electrical grids that power the country. Through a renewable resource, like solar, an off-the-grid home is responsible for creating all its own energy. To ensure a consistent power supply, most off-grid homes utilize energy storage. Homes that are off the grid have no ties to utility companies, like National Grid or Eversource, and therefore have no electric bills. While this is an excellent option for those fed up with their big utilities, it doesn't come without drawbacks.
Being on the grid allows you to produce your own clean energy while remaining connected to your utility company and greater grid system. Should your system ever underproduce energy,  you use energy from the grid so that there is zero disturbance in your energy supply. Unlike off-grid living, this lifestyle also provides financial incentives like net metering and warranty coverage. 
What is Net Metering?
Net metering is a policy that allows solar owners who remain grid-tied to earn credits for contributing to the electrical grid. Net metering is a localized policy -every city or state varies with its net metering caps and rules. Most towns participate in net metering using a near 1:1 ratio, with the credit differing by only fractions of a cent compared to the retail rate. For example, if the electricity you purchase from the grid costs 14 cents per watt, the net metered credits you earn will be worth just under 14 cents per watt.
Zeroing-out Your Electric Bill
In general, high-efficiency solar panels allow you to cover the majority of your electric bill and then some. With net metering, excess energy produced by your panels is sent back to the grid in exchange for credits on your electric bill. In times of low production, your home uses your earned net metered credits for power from the grid, zeroing out your bill for the year.
Helping the Grid
In addition to the savings and profit from going solar, staying grid-tied to net meter takes the pressure off the electrical grid. By contributing your personal clean power, less dirty energy has to be created and transported by the grid. The majority of electricity produced travels long distances from the source to the ratepayer. Producing electricity on-site decreases transmission costs and spending on infrastructure maintenance. On average, the U.S. electrical grid loses 5% of all electricity produced during the transmission process, which is equal to four times the annual electricity consumption of Central America. By producing energy on your own roof, unnecessary costs for all ratepayers will decrease. 
Creating Greener Communities
Living off the grid is a green option, but energy standards for homes are evolving. While homeowners were once encouraged to have carbon-neutral homes, the new ideal is carbon-positive homes that produce enough energy to give back to the grid via net metering. If you live off-grid, the option to be carbon positive is gone and, in turn, your home can't reach its full sustainability potential.
While net metering is like reaching out a helping hand to supply clean power from your solar system to your neighbors, off-grid living is like existing on your own energy island. You may have cut ties to big utilities, but you've also severed yourself from the community.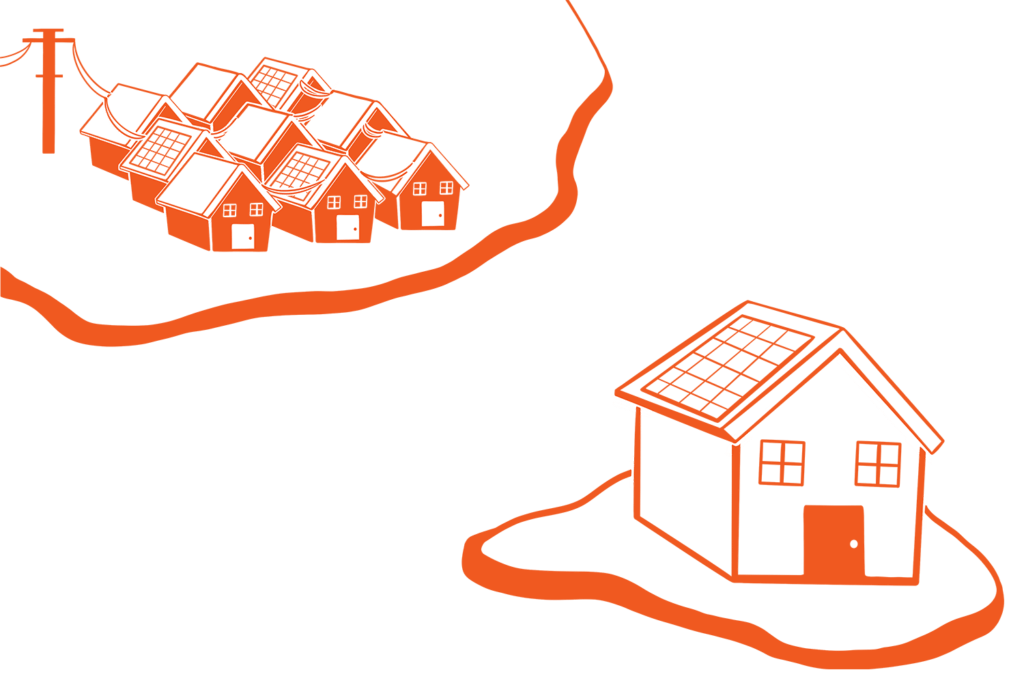 Profitability With Solar Incentives
Living off the grid removes the option to participate in net metering and other financial incentives, like the SMART program. While you won't have a traditional electric bill, you also miss out on the opportunity to sell your excess clean energy and earn a secondary income from your solar investment. SMART incentives are paid out monthly to solar customers for 10 years, while off-grid systems go without 10 years worth of solar income. The return from incentives, like SMART and net metering, make grid-tied solar a green and profitable choice.
Taking Control of Your Power
The financial aspect of net metering can be distilled down to selling your excess energy back to utility companies. When you think about it this way, it becomes much easier to see the authority you have over your own energy production and use. With net metering, you can wear the hat of both the consumer and seller, purchasing energy from the grid in times of low production and selling it back when you overproduce. In contrast, off-grid systems lose access to net metering opportunities and financial incentives as a whole. 
Fostering Energy Independence With Storage
Off-grid living is often portrayed as synonymous with energy independence. Living on-grid however, can be an equally independent experience through solar energy generation and storage. Adding energy storage gives you a source of backup power to use during outages and times of low production, providing you with both freedom from big utilities and a reliable supply of power when the grid is down. 
Including storage in your system while still participating in net metering allows you to remain both self-sustaining and profitable. In this case, you would be acting only as an energy seller, since you almost always consume the energy you've produced and stored. As a grid-tied home with storage, you retain all the financial incentives and warranty support associated with on-grid life in addition to the independence associated with off-grid living. 
Access to Warranties
Another benefit of on-grid living is access to warranties. Solar panel manufacturers do not provide warranties for off-grid systems. For an off-grid system without a warranty, financial setbacks could drastically change your expected return on investment (ROI). Should your system require service of any kind, this could leave you facing some major out-of-pocket costs. 
Most solar systems come with a warranty to ensure investment. Our 25-year warranty covers panels, inverters, and even production levels. With such extensive coverage and customer support, you'll have peace of mind when it comes to your system. Warrantied systems have an average ROI of 5 years, but without this coverage, there's no guaranteed ROI for off-grid systems.
Staying Grid-Tied Comes Out Ahead
Whether you have solar, storage, or both, we recommend staying connected to the grid and adding storage to foster your energy independence. Remaining grid-tied allows you to take advantage of financial incentives and warranties that keep your investment sound. In addition, it allows you to share clean energy with your community.
Supporting net metering has helped the solar economy flourish. This incentive drives many to go solar, increasing overall demand and creating more industry jobs. Currently, the solar industry employs over 250,000 American workers. Without local policies like net metering, the exponential growth we've seen in solar wouldn't be possible.
Go Solar With the Experts
Join thousands of people in Massachusetts who are saving and earning money from solar energy.