New England is known for its beautiful changing seasons, but with that comes inclement winter weather. Solar panel systems in New England can be exposed to the elements – cold temperatures, hail, sleet, rain, or snow. But, what solar panel care can you do in below-freezing temperatures or when snow is covering your panels?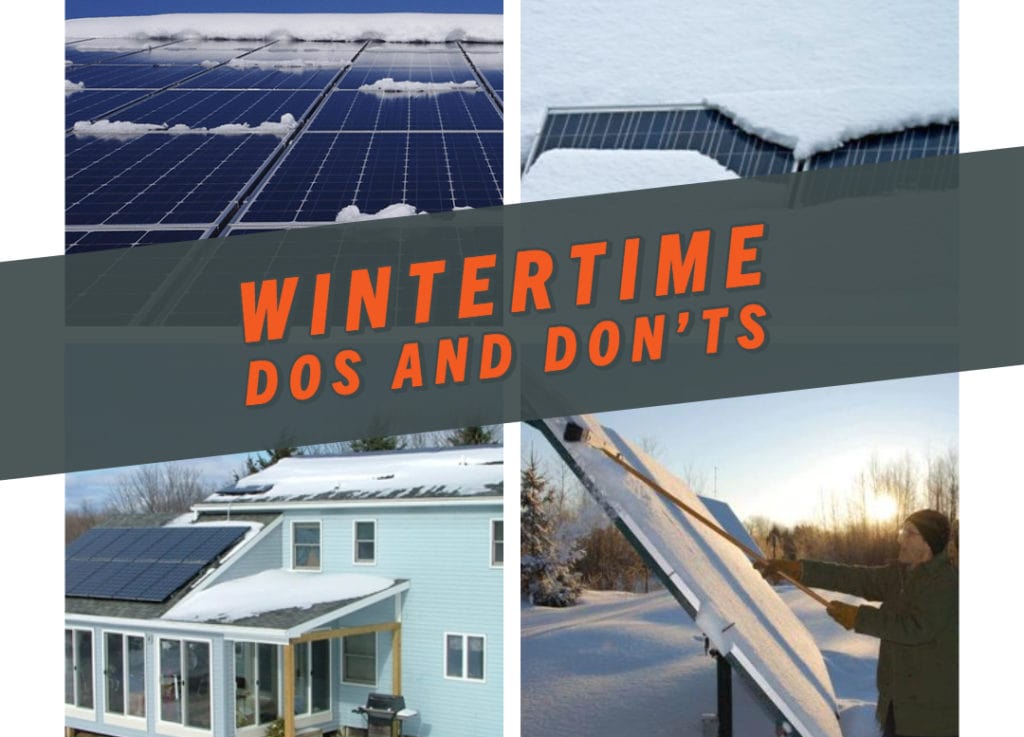 Do
Perform visual checks

If you notice that your solar panels aren't producing as much energy as usual, then snow might be temporarily covering them. As winter weather hits your neighborhood, make sure to notice if your panels are covered by ice or snow. Snow and rain do not damage solar panels.

Call us

Our local team in Burlington, MA is happy to assist or answer any questions, even before a storm has occurred. If your panels need to be cleaned or serviced, contact us and we'll give you the proper next steps. Without a national 1-800 number to call, we can assist immediately in real-time.

Be patient

If there is snow on your panels, it will melt on its own as sunlight shines on them. It is important to keep in mind that your panels will clear themselves faster than the rest of your roof, usually within a day of full sun.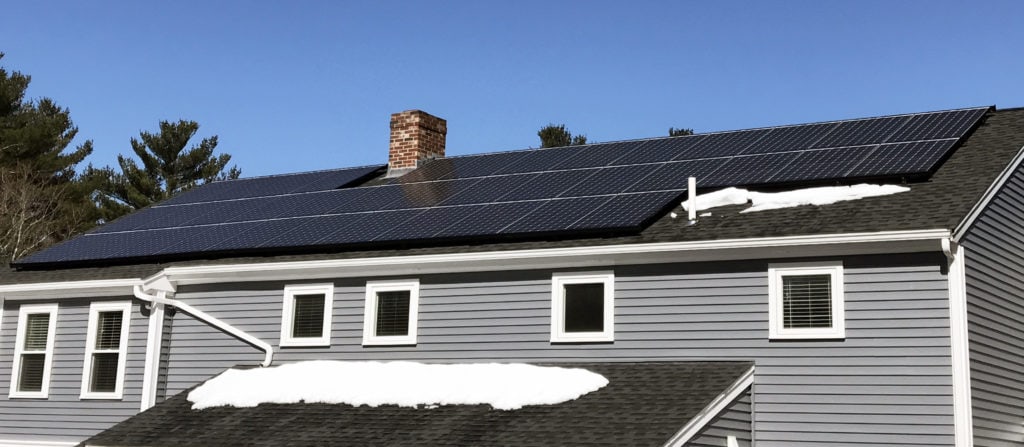 Use a snow brush

Sometimes heavier snow doesn't melt off solar panels as quickly. If the roof is accessible from the ground, safely wipe the snow off with an extended snowbrush. We advise not to use a metal rake since one could scratch your panels.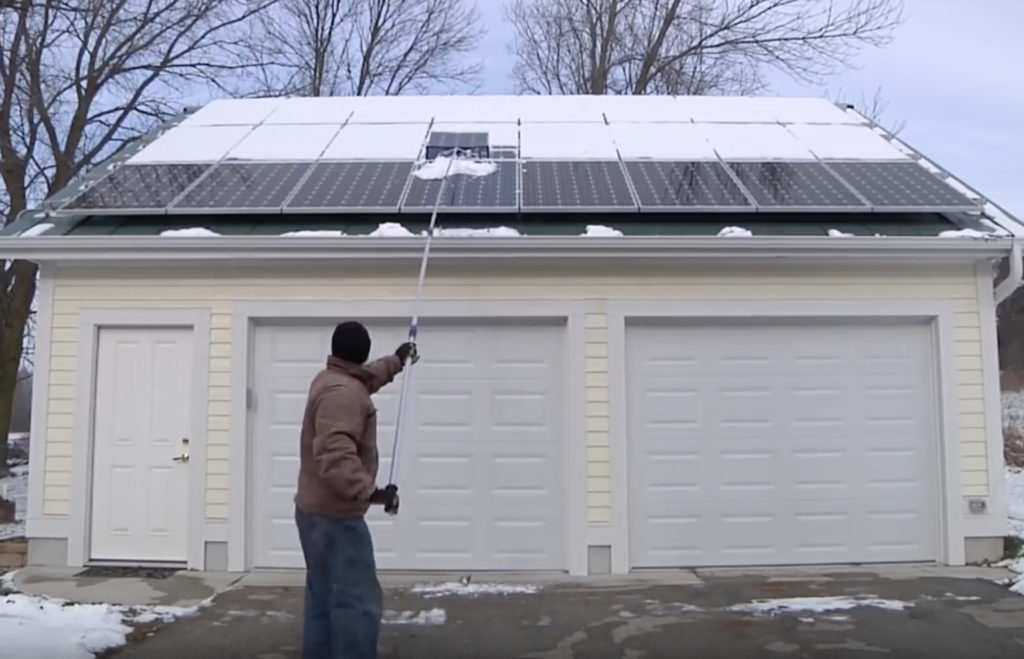 Don't
Climb onto your roof

It's slippery up there! You should never get on top of your icy roof, even when using a snowbrush. If snow is taking a while to melt or if there is any danger of snow avalanching off your roof, our professional team can safely get onto your roof to clean your solar array.

Worry about high winds or chilly temperatures

We only use the best products on your home. Your solar panels are held on to your roof by hurricane-grade racking specifically designed for the New England climate. Your Solaris Renewables solar system will not fall off your roof, shift, or move at all during high winds or Nor'Easters.

A common misconception is that solar doesn't work in cooler temperatures with less sun. While it is true that solar production is less robust in the wintertime, don't worry too much since solar panels are actually more efficient in cooler climates.
Stand or leave anything under your panels

As melting occurs, snow or ice could fall directly below and damage your belongings, such as your car or patio furniture. If you do need to store things underneath your roof panels, please use a cover that can help to protect your valuables.

Worry about production loss

You may see on the SolarEdge app that your solar system isn't producing as much energy in the winter than in the summer – that is expected. We've designed your project by estimating annual solar production, factoring in all seasonal variations.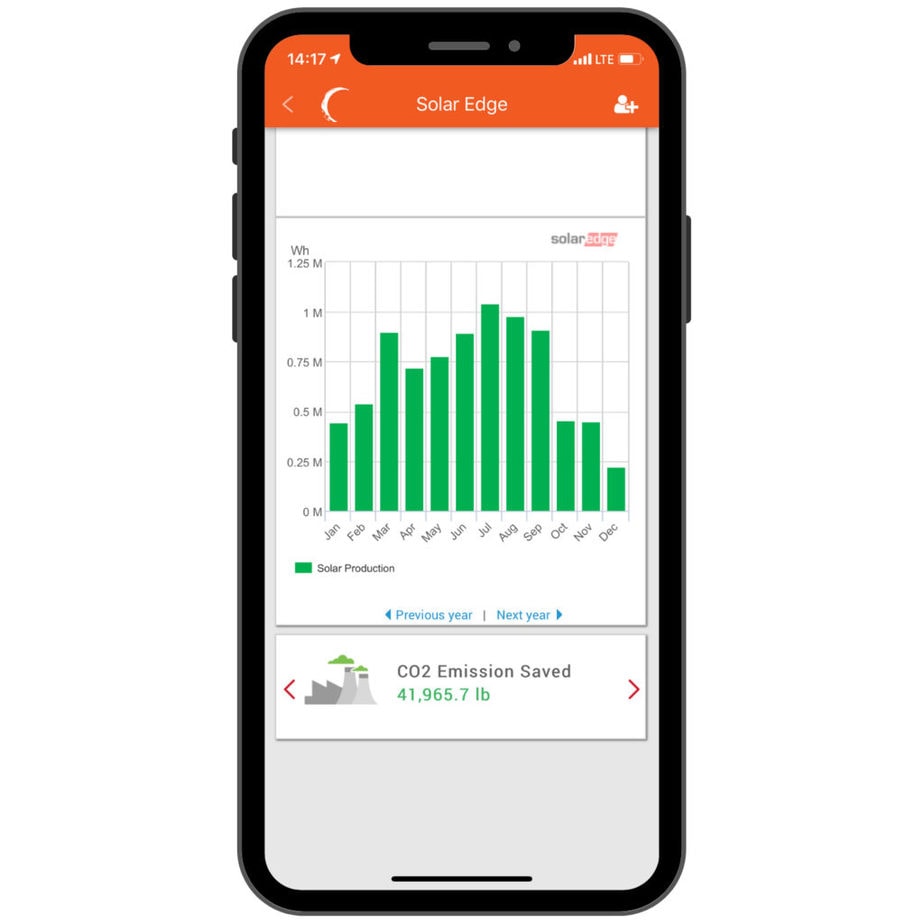 Stress about your electric bill

Most communities in Massachusetts allow net metering, an electricity billing mechanism that automatically sends your unused, overproduced solar energy back to the grid in exchange for credits to use during unproductive months. By earning credits for your energy during the summer, your electric bill will not be large (or even existent) in the winter. Net metering is a reason not to stress over any production loss.

Be wasteful with energy

It would be beneficial to be conscious of how much electricity you use during the winter months since you'll be producing less energy from fewer daylight hours. Make sure that you turn the lights off after you leave a room! 

But, if you use more energy than you have, that's OK. As long as you are still connected to the grid, you'll automatically receive electricity from your utility company if you consume more than your solar system is producing. This is when stored credits from net metering are valuable.

Additionally, Tesla Powerwall is a solution for storing your unused solar energy to use when the grid is down or when solar production is low.
For more answers on maintaining your solar systems, see a full list of solar FAQs. If you have specific concerns about the performance of your solar panels in the winter or any time of year, please give us a call or fill out the form below.