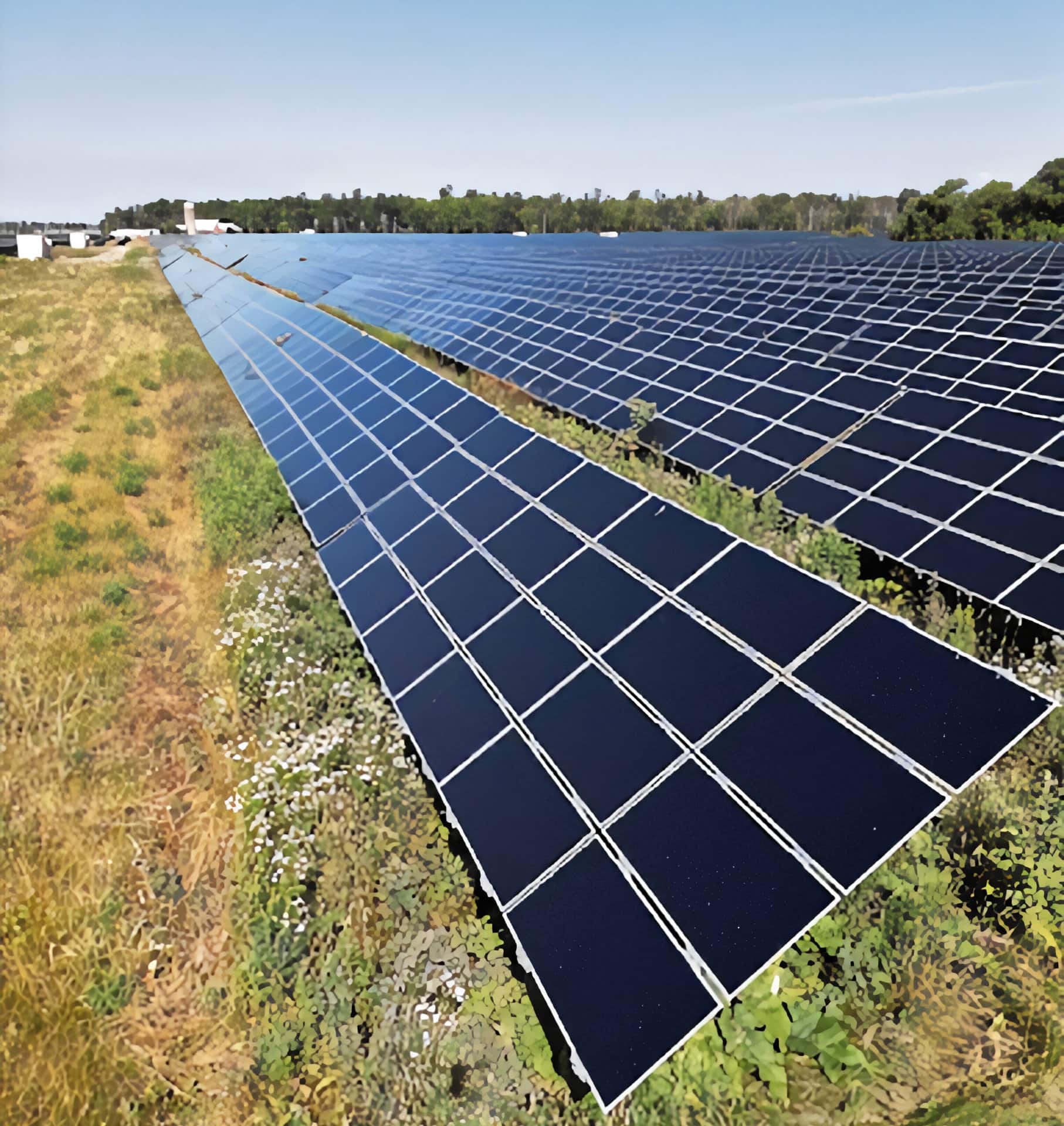 The idea of a community running entirely on solar power may seem far-fetched, but it's actually much more possible than you might imagine. The electrical grid has been supplying our power for generations, but the grid often relies on the burning of fossil fuels to create electricity, which produces greenhouse gas emissions that are detrimental to our climate. Solar energy is one of the most promising ways to get the same electricity through renewable methods. Here, we'll take a look at how a fully solar community might function and how much better it would be for our environment.
The Vision of a Solar-Powered Community
By a completely solar community, we mean a community that can function without the use of or reliance on fossil fuels. To create a community like this, we would need to electrify almost everything we do. Instead of driving vehicles that run on gasoline or diesel, we would convert entirely to electric vehicles. Instead of using gas stoves and gas heat, we would need all buildings to run entirely on electric. To supply this electricity, we would use solar panels and other renewable sources.
Not only would this prevent further harm to our climate, but it would also create a lot more energy independence. Currently, most people are getting power from the electrical grid. Grid outages happen all the time, and sometimes these outages can be dangerous, leaving households without power for days or weeks at a time. If we swap entirely to solar, these outages will be much less frequent due to a lessened strain on the grid, and most people would be able to get all the power they need from the solar and storage systems in their own home, and any remaining power needed from local community solar farms.
Solar Panels On All Houses and Infrastructure
It's hard to estimate how many panels would be needed to power an entire building since every building's energy needs are unique, but we can look at some averages. The average American household uses around 10,000 kWh of electricity per year. Solar panels can generate around 1.5-2.4 kWh of energy per day. In practice, solar panel electricity production can fluctuate, especially in areas like New England, which gets less sunlight in the winter, but based on these averages, most households in America could cover all their electricity usage with 20-30 high-performing solar panels. This is especially true if we commit to energy-saving practices to ensure that we are not overusing energy.
Houses wouldn't be the only thing powered by solar, though. All infrastructure that uses electricity would need to be powered by solar as well. This includes things like street lights and traffic signals, commercial buildings, and more. If you drive around New England, you may have already seen speed checkers or traffic lights powered by a small solar panel sitting on top of them. These lights are often LEDs, which can shine brightly without requiring much electricity. By attaching solar panels to these signs, we can easily power them without the need for the fossil-fueled grid.
Energy Storage Systems
Things like office buildings and public transportation systems may require a lot more electricity than they can feasibly supply themselves. For example, a medium sized business would likely require around 70 solar panels to cover its electricity needs. That's a lot of solar panels, and it could be difficult to find a roof that would fit all of them, especially a building with a lot of floors and thus not a lot of roof space, like higher rise buildings in more urban areas.
Situations like these would call for extensive energy storage systems. These systems work especially well with office buildings that have specific peak hours, and even homes that require power almost 24/7. And instead of excess energy produced being wasted, it can be stored in a battery system. This electricity can then be used when it is needed, like on a cloudy day where the panels may not be generating as much electricity as they normally would. Alternatively, stored electricity can be used if the building has a particularly busy and energy-heavy day.
Solar Farms
Energy storage is a great way to keep solar systems powering buildings from day to day, but the overall electricity requirements may not be covered solely by energy storage from their own solar system. This is where solar farms and community solar comes in. Solar farms are large stretches of land filled with solar panels. These panels constantly convert sunlight to electricity and feed that electricity to the grid, where it can be distributed to houses or other buildings. In a completely solar community, these solar farms would replace the grid for electrical supply.
Solar farms would become the backbone of electricity generation instead of fossil-fuel burning facilities. Anyone who can't install enough solar panels to power their home or business would be able to fall back on the electricity generated from solar farms, just like how most people with solar panels fall back on the electrical grid today.
Electric Transportation
Normal electricity use aside, one of the biggest culprits of fossil fuel usage is gasoline-powered vehicles. To become truly fossil-fuel free, we would need to ensure that everyone has access to an electric vehicle (EV) and proper charging stations. Charging stations would also be powered by solar energy, either by solar panels installed on the charging station itself, being connected and powered by a solar farm, or on homes with EVs. Instead of the standard gas stations we see today, they would be replaced with charging stations, allowing people to charge their vehicle while they aren't home. 
Most parking lots and garages would also feature these charging stations, especially at office buildings or other locations where people may have their car parked for longer periods of time. This will allow us to ensure that our vehicles can stay fully charged and get us where we need to go without forcing us to set aside hours to wait for our cars to charge.
Successful Solar Communities
All of this may seem near impossible, but we can assure you it's not. There are a number of communities that have already achieved great strides in becoming completely solar powered.
Babcock Ranch, Florida
Babcock Ranch is a community in southeast Florida known for being the first fully solar town in the United States. Babcock Ranch was created with sustainability in mind; houses and buildings were constructed specifically to conserve energy. For example, their roofs are bright in color and coated with glazes that repel sunlight. This prevents the house from heating up quickly in the Florida heat, thus reducing the need for electricity usage on air conditioning. 
Babcock Ranch has roughly 20,000 homes and around 50,000 residents. The town was built next to a 400 acre solar farm that produces around 150-megawatts electricity. That's enough energy to power around 30,000 homes, which is what allows Babcock ranch to continue expanding and welcoming more citizens.
Not only have they succeeded in running fully on solar power, but their solar systems have proven themselves strong in the face of natural disaster. Hurricane Ian was a detrimental hurricane to many Florida residents, cutting off power to 90% of Charlotte County, where Babcock Ranch is located. Babcock Ranch faced no loss of power due to their solar systems. Not only was solar able to power this entire town, but it is far more resilient than the electrical grid that we rely on today.
EcoVillages Using Solar Power
Eco-villages are communities that are dedicated to sustainable best practices. These are often small communities of around 50-250 residents who work together to minimize their environmental impact. One of the more prominent eco-villages in the United States is the EcoVillage in Ithaca NY (EVI). The entire village is 175 acres, with around 100 homes and 220 residents. Solaris Renewables has installed solar panels on an eco-village in Berlin, Massachusetts called Mosaic Commons. There, most of the townhouses have solar, as well as the main building where activities, meetings, and more are held.
Houses in eco-villages are often constructed specifically to conserve heat during the winter, this includes orienting houses to the south and having large windows facing south to let the most sunlight in as possible. Almost all homes in eco-villages are equipped with their own solar system. On top of this, residents of eco-villages are dedicated to sharing and reusing what they can to reduce their waste.
Eco-villages are also constructed to be walkable and community-centered. There is very little room for cars or other vehicles. Most stores, restaurants, and houses are within walking or biking distance, allowing the residents to prevent greenhouse gas emissions from traveling around their town.
These communities may not be 100% solar-powered, but the average ecological footprint of an eco-village resident is 70% less than average Americans. On top of this, eco-village residents are always dedicated to diminishing their environmental impact. As time goes on, these communities will become more solar and succeed in reducing their ecological footprint even further.
Sustainable Developments Are In Constant Progress
Seeing the success of solar and other renewable communities has been inspiring. Many people who were skeptical of renewable sources are starting to understand that they can be just as effective as our current electrical grid. With this, more communities are swapping to solar energy, with new solar farms being developed across the globe. Remember to always look out for what your community is doing to go solar and reduce our environmental impact. If you're looking to diminish your personal carbon footprint through solar energy, reach out to Solaris Renewables to help you get started.
Go Solar
Fill out the form below to learn about the options for adding solar panels and other clean tech to your home.