New England is known for its distinct four seasons. With every new season comes a change in temperature and weather patterns. Because of this, New Englanders may be hesitant to get solar panels knowing the weather poses conditions that aren't always ideal. This post will explain how solar panels are still effective throughout the entire year in this region. 
How Do Solar Panels Work in New England?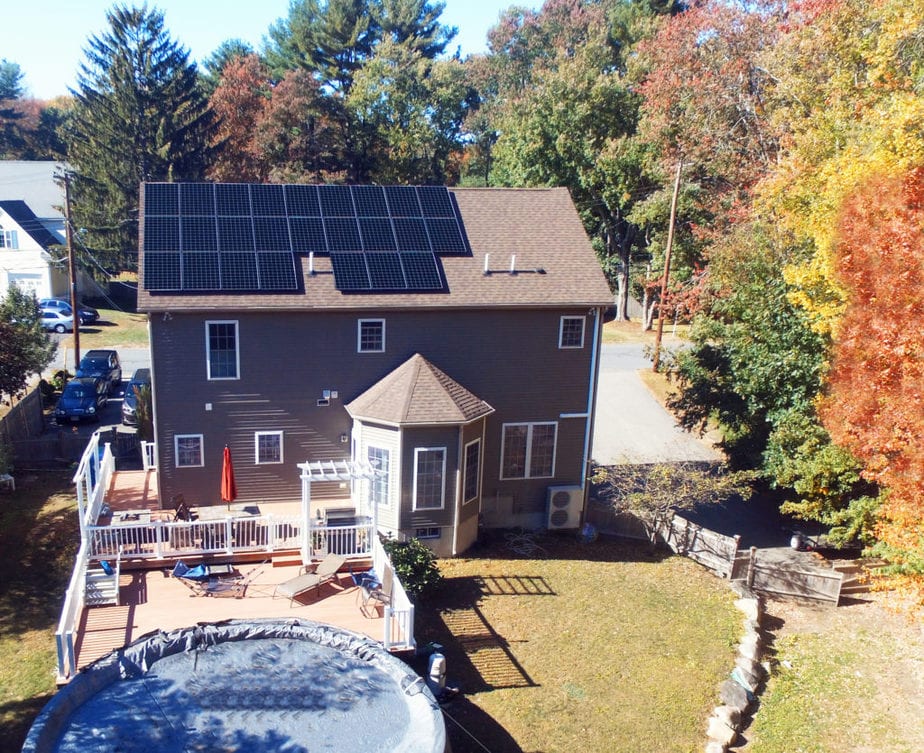 The first step to seeing the benefits of solar year-round is to understand how solar panels work. A common misconception is that solar panels create electricity based on the temperature outside, or that hotter climates are better for solar. In reality, solar panels absorb sunlight and create a flow of energy with that. That energy is then converted into electricity that can be used in the home. In New England, this means that solar panels will still absorb the sunlight in the cooler months as long as there is some sun outside. 
There are different types of solar panels on the market, which can make choosing one difficult. Especially in a climate like New England, one of the most important things to consider is how long the panels will last under non-ideal circumstances. Not every panel is created equally, as some have a quicker degradation rate than others. The degradation rate is when the panel's output slowly decreases over time. Weather can have an impact on the degradation rate, so it is important to select the best product for those conditions. High-efficiency solar panels will still produce energy on a cloudless day in the winter and will have a slower degradation rate than their competitors. In fact, we've also seen that high-efficiency panels actually captured a volt of power during the night from a Supermoon.
Now that you have more knowledge of solar panels, we will go through how each season in New England works in harmony with solar panels.
High Performing Panels and Net Metering Help Year-Round
As you probably know, New England faces a large range of weather from sunny to heavy rain, snow, and hail. Solar panels are built to withstand all ranges of these conditions, but of course, they will capture more energy on brighter, clearer days. The optimal months for solar panels are typically from April to September, mainly because this is when New England gets the most sunshine. This is also when we see our customers generate the most power. In fact, most systems overproduce at this time, particularly during the summer months.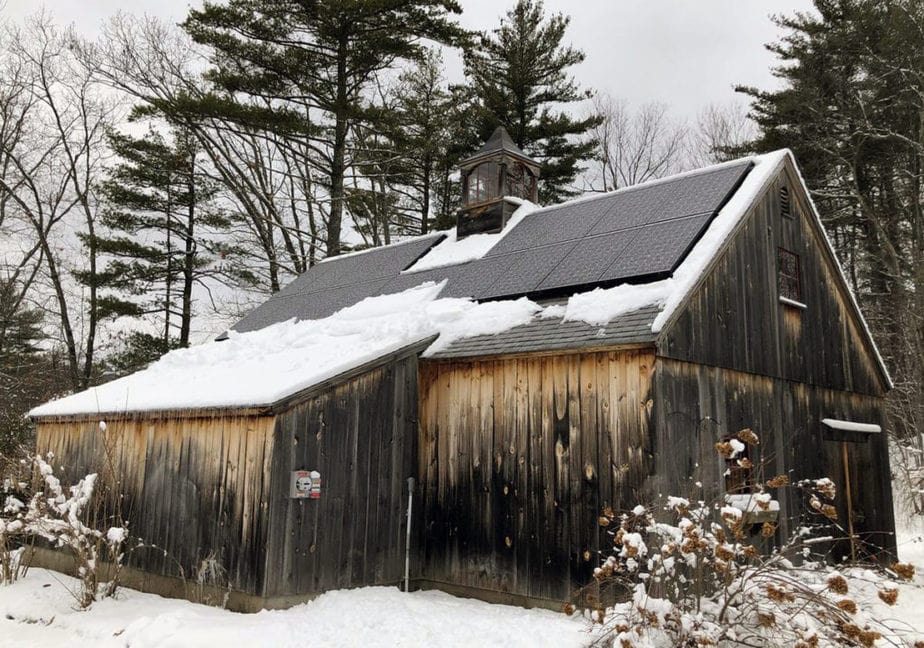 Overproduction is when your solar system generates more energy than you need in a certain period. This is a good thing for you, as that often allows you to take advantage of a program called net metering. Net metering is when utility companies automatically buy back any excess electricity your panels produce in exchange for credits back onto your account. The credit can be seen on electric bills as a negative balance owed. This balance can be applied during the darker winter months when your panels are generating less electricity. Most cities and towns in Massachusetts and many throughout New England allow those with solar panels to participate in this beneficial program.
The fall and spring seasons are similar to each other in regards to conditions. Both face a mixture of rain and sun, with mild temperatures. You will probably see a range in panel performance because of this. Opting for high-efficiency panels is your best bet for getting the most out of lower sun exposure. With such panels and robust incentive programs in place such as net metering, you will likely continue to see little to nothing due on your electric bills. 
Solar Panel Care in New England
Solar panels generally require little to no maintenance all year round. For example, you'll find that snow clears off solar panels faster than other parts of your roof. Still, we have a few recommendations during the wintertime to combat Nor'easters and other adverse conditions. With proper installation and products, your system will tolerate almost everything, and continue to be beneficial to you. Solaris Renewables's warranties cover parts, materials, and labor for 25 years.
The Overall Benefits of Solar in New England
Even in New England, every state varies with solar incentives. Massachusetts is one of the best based on the assistance and programs it has to offer. Solar panels are being installed more in New England because homeowners are seeing how they can save and earn money that can be used for everyday expenses, travel, education, and more. The average return on investment in Massachusetts is six to eight years, but customers often see returns before then. To figure out how much you would save by making the investment, you can also utilize our energy calculator. 
Overall, while the varying weather may seem intimidating, solar can be highly advantageous to you throughout all the seasons. We are here to help if you are still concerned about how New England's climate will affect your panels once installed. Just contact us with your questions and we'll get back to you as soon as possible.
Power Your New England Home With Solar
Interested in learning more about how solar works in New England? Our team can answer any question you have about going green.