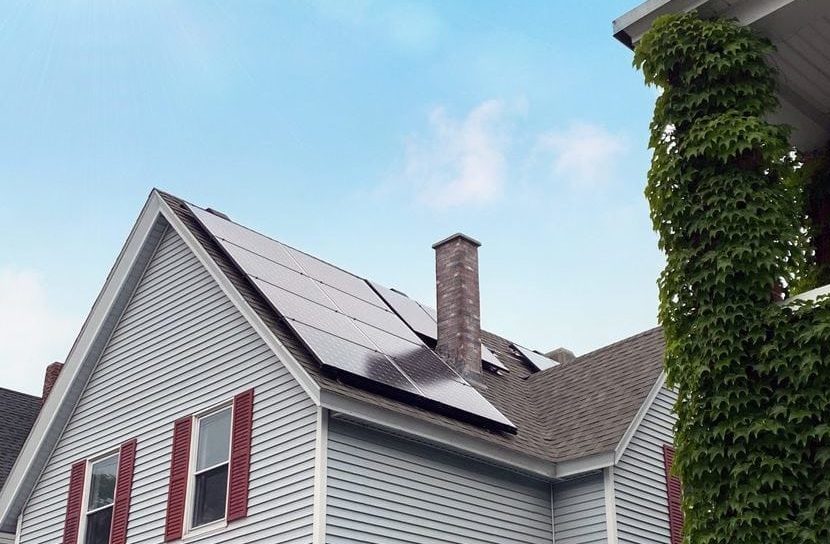 Renewable energy and sustainable practices are on the rise. As more homeowners realize this, many are considering adding solar panels to their homes. Aside from reducing carbon emissions and preserving our natural resources, the majority of homeowners say that they made the switch to solar energy for other reasons. These include gaining better control over their electricity, becoming eligible for tax breaks and cash incentives, and even increasing the value of their home.

However, not all solar panels are equal. Below we've listed some of the top factors you should consider when choosing solar panels for your home or business.
Wattage
Wattage is the amount of energy a solar panel can produce under ideal conditions. It's important to know the wattage of a solar panel to help you determine what kind of panel to install and how many you'll need. If you want to get the most power out of your system, consider choosing monocrystalline solar panels. Typically, monocrystalline solar panels come with 320 watts or higher of power capacity, with some even exceeding 400 watts. Because monocrystalline panels produce more power than other types of modules, they are the best choice for getting the most out of your solar system.
Efficiency
How well solar panels function also varies depending on the type. Efficiency is the measure of the amount of sunlight on the surface of a panel that gets converted to electricity. This is determined by two factors: cell efficiency and panel efficiency. The efficiency rate for a solar panel is 15%-20%. Today, monocrystalline solar panels are the most efficient panels on the market, often surpassing rates of 20%. Furthermore, how efficient a solar panel is is highly dependent on its manufacturer. Solar panels from brands such as LG and Solaria are some of the most efficient panels on the market with options that yield 22% and 20.5% efficiency rates, respectively.
Design and Aesthetic
When mounting solar panels on the roof of your home or in your backyard, it's imperative to think of how it will appear on your property. Solar technology can be a sleek and modern addition to any home or business. The solar panels we offer are polished with refined designs that add to the aesthetic of any property. Besides the look of your selected solar panels, the system's layout or design contributes to the overall aesthetic. Taking into consideration how many panels your home needs and your aesthetic standards, our team will design and install a layout that prioritizes efficiency and curb appeal.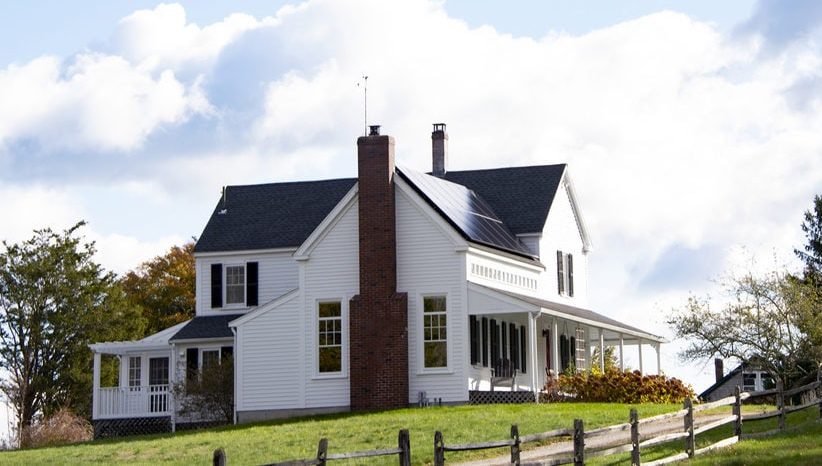 Creative Uses for Solar Technology
There are several types of solar technologies aside from solar panels, all of which have their own unique design and aesthetic. One of these is Building Integrated Photovoltaics (BIPV), which replaces traditional building materials with photovoltaic materials. Because of this, facades, windows, skylights, and atriums can now be used to discreetly generate electricity for your home.
Other creative uses of solar technology can be found in modern art pieces, sports facilities, and public spaces. Solar panels can be found all around the world, in the ocean, and even in space. 
Degradation Rate
Like all electronics, solar panels degrade a bit over time, but only marginally. Every year, the power output of a solar panel slowly decreases. There are many factors that contribute to solar panel degradation, but the most common is the weather. When choosing the right solar panels to install, it's important to look at how quickly (or slowly) it degrades over time. 
Different brands have different degradation rates. For instance, solar panels from top-tier solar manufacturers such as SunPower have an incredibly low degradation rate of 0.2% per year. This means that, in its 25th year of use, a SunPower solar panel will still produce 92% of its original power output. Other brands like Trina or Hyundai have an 80% power output rate after 25 years comparatively. 
Warranties
When considering the purchase of technology, it is important to review warranties. The integrity of a product should be backed up by the manufacturer or the solar company that installed the system. It only makes sense to have a long-lasting warranty when realizing that solar panels can have a useful life of 40+ years. At Solaris Renewables, we guarantee a 25-year warranty with any installation, including product, labor, and production guarantees. This means that a customer can call our Burlington office and get help whenever needed. We pride ourselves in being a knowledgeable local business that provides great customer service every day of the year.
Finalizing Solar Plans
When investing in solar energy for your home or business, there is always the promise of reward. It is key to weigh options with exceptional quality, personalized designs, and long-lasting warranties. Installing a solar system should establish a relationship between the customer and installer. At Solaris Renewables, we are always here to answer any questions and start your solar installation right away. 

Find Out Which Type of Solar Panel Is For You
Reach out to our team today to figure out the most optimal panel and solar layout for your home or business.