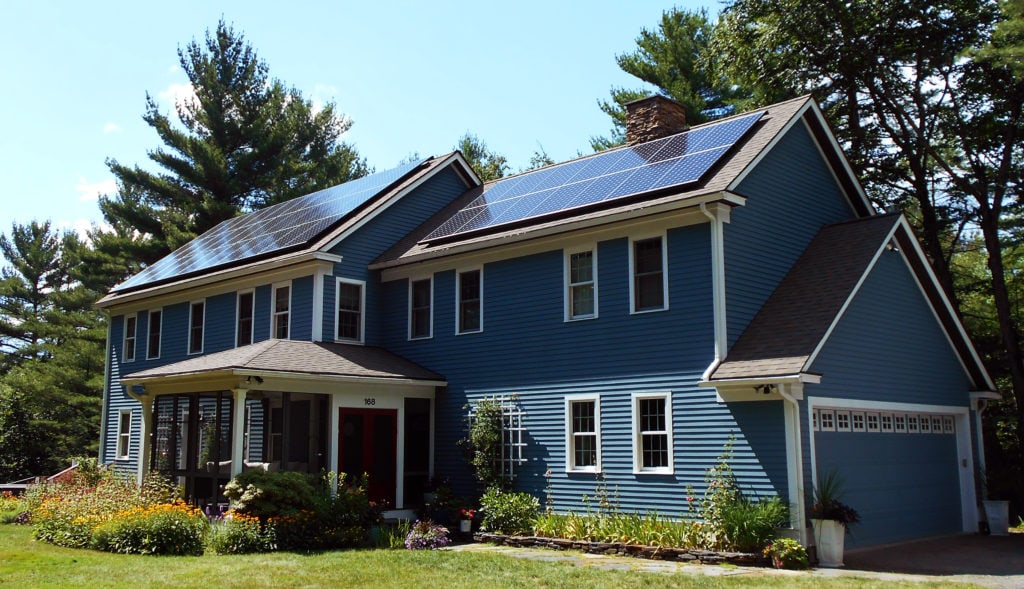 Installing a solar energy system is a long-term investment. While sometimes there are upfront costs, it typically only takes Massachusetts homeowners between six to eight years to see a full return on investment, and, due to the superior quality and performance of our systems, our customers usually see returns within five years. Regardless, your solar panels save you money and help you earn additional income. Since your return on investment relies on the longevity of your solar panels, one of the most frequently asked questions we receive is "How long do solar panels last?".
Not all solar is created equal. Some solar panels are built to last 10 or 15 years, while some perform for decades. There is a myriad of factors that impact the vitality of solar panels and the profitability of your system. Degradation rate, materials, temperature coefficient, warranty, and caliber of installation all influence how long the system holds up over time. Understanding these elements is key when selecting panels for your home or business.
What Is A Solar Panel's Degradation Rate?
With time, the power output of all solar panels marginally decreases, meaning that the systems produce less energy with the same quantity of sunlight. Panels degrade slightly more during their first year of use, but in the following decades, the pace at which they decline typically remains consistent. This is known as the solar panel degradation rate. According to the National Renewable Energy Laboratory (NREL), the median degradation rate for solar panels is 0.5% per year. Solar panels usually degrade more during their first year of use than any other year after.
Degradation rate varies depending on the brand and model you select. For example, SunPower, which is a top-tier solar manufacturer, has an average degradation rate of 0.2%. In its 25th year of use, a SunPower solar panel is expected to perform 92% of its original power output. On the other hand, Hyundai offers solar panels with a degradation rate of 0.7% per year. These panels are expected to generate about 80% of the electricity that they produced during their first year of use by year 25.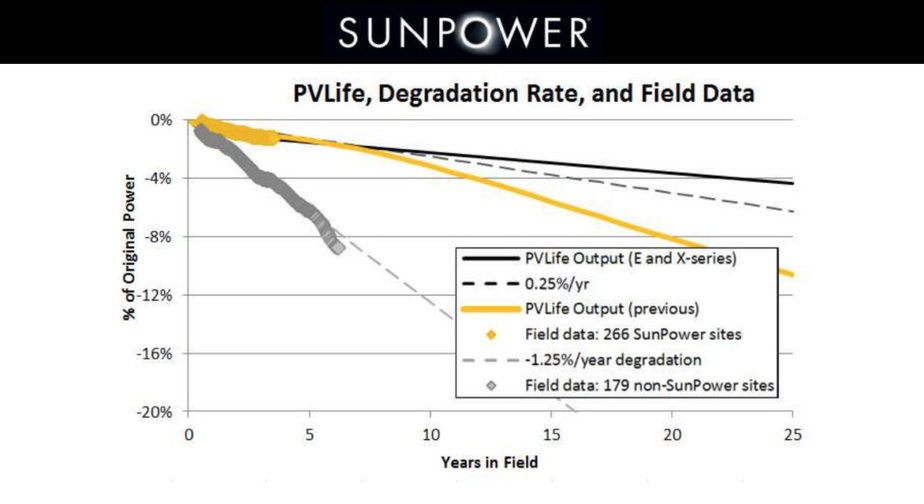 What Causes Solar Panels to Wear Out Over Time?
Though solar panels are extremely durable, their performance slowly decreases over time because of normal electronic degradation. You've likely noticed that your phone or laptop has become more sluggish with age, and solar panels are no different. With use, hardware wears down, and systems must work slightly harder to perform the same functions. 
Exposure to weather cycles is also an inevitable cause of degradation for solar panels. However, selecting the right solar panel can mitigate this type of degradation. The material used in panels and the quality of that material play a big role in their resiliency against inclement weather. Therefore, it's important that you consider panel quality when choosing solar panels.
Solar Panel Materials
The components of a solar cell along with a solar panel's frame are two indicators of quality that you should consider. These design differences impact the efficiency and performance of your system in the long term. 
Solar Cell Quality
The material that a solar cell is composed of affects how long your panels will last, so different brands utilize distinct materials to enhance the reliability of their panels. For example, SunPower cells feature a sturdy copper foundation that serves as a barrier against moisture and oxidation. This helps to prevent the corrosion that causes cell failures. Additionally, SunPower cells are constructed with thick connectors to relieve cells from the tension caused by temperature fluctuations. These unique variations in solar cell design substantially increase the potential lifespan of SunPower panels. In tests, researchers have observed that 99% of SunPower panels perform at 70% of original rated power in their 40th year of use. With this data, SunPower is confident that their superior quality enables their panels to have a useful life that exceeds 40 years.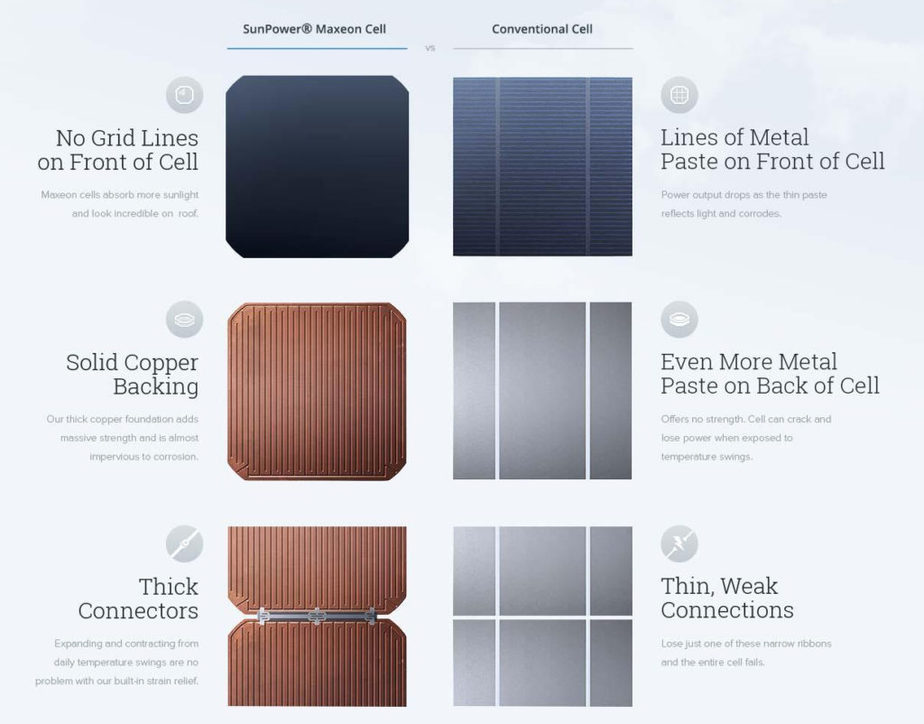 Selecting the correct type of solar panel can better protect your system from failures. A recent study found that panels with polycrystalline cells are more susceptible to microfractures, or tiny cracks, than monocrystalline solar panels, so choosing monocrystalline is one way to elongate the lifespan of your solar system.


The Importance of Panel Frames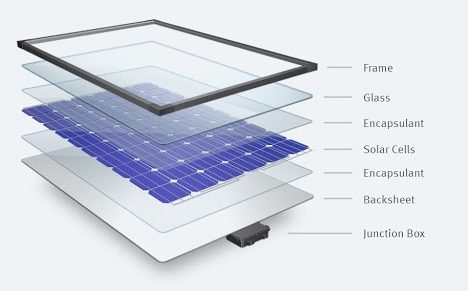 Like any other material, when the temperature is hot, solar cells expand, and when the temperature is cold, cells contract. This back-and-forth strains the modules, and they become vulnerable to cracks. With unpredictable weather patterns, solar owners in New England should look for panels with materials that minimize this expansion and contraction. 
Frames are, therefore, an aspect of a solar panel that you should consider. A solar panel's frame safeguards the internal components of the panel from the tensions that cause cracks and microfractures. The best material for a solar panel frame is anodized aluminum. Aluminum is an exceptionally strong metal, but it's lightweight enough that it doesn't strain your roof, and the anodized coating helps further protect against the elements. Choosing Solaria solar panels, which feature a weatherproof and anodized aluminum frame, is one way to ensure the longevity of your solar system. 
How Your Panels Hold Up In All Climates
Solar panels are designed to withstand a variety of climates and conditions, but some solar panels are more affected by weather than others. When looking at solar panels, it's important to think about the manufacturer's testing practices and panels' temperature coefficients so your system can last through the seasons. Environmental stresses can weaken the efficiency and lifespan of solar panels if they cause microfractures to form that deteriorate and hinder electrical connections. When this happens, the power output of the solar panel decreases because there are fewer paths for the sun's electrons to take, so less energy reaches the inverter.
Weather Testing for Solar Panels
Manufacturers worldwide work with independent testing laboratories to assure the endurance and resiliency of their modules against all weather conditions. Before they can be sold to homeowners, solar panels must undergo rigorous testing established by the International Electrotechnical Commission (IEC). Using accelerated stress tests, a number of factors are evaluated that cause solar panels to degrade, such as electrical makeup, overall engineering, and climate tolerance. 
Some solar manufacturers conduct additional experiments to guarantee long-term performance in real-world conditions. SunPower far exceeds the minimum certification requirements with their testing, administering studies that gauge panels' performance over a forty year period. Time after time, these tests reveal that SunPower panels generate at least 70% of their original power output after decades of use. When selecting a brand for their solar panels, New England homeowners should consider how the panels react to various weather and temperature tests.      
Temperature Coefficiency
When thinking about the performance of your solar system over time, it's helpful to consider temperature coefficiency. Solar modules, like all electronics, are less productive and less efficient in hot temperatures. When solar panels become hot, more electrons need space to move. This decreases the amount of voltage that a panel can produce, lowering its overall efficiency.
For every degree above 22°C (77℉), electricity production will slightly decline. A top-tier brand, like SunPower, has a temperature coefficient of -0.29%/°C. This means that the power output for their panels will decrease by 0.29% for every degree over 22°C. In contrast, a manufacturer like Hyundai has popular panels with a temperature coefficiency of -0.41%/°C, so the panels' power output decreases by 0.41% for every degree over 22°C. The temperature coefficient can greatly affect the energy output, and, consequently, the savings that your system yields during its lifespan. 
Your Solar Installer & Manufacturer
Even with robust technology, solar panel longevity is dependent on your solar installer and warranties. When you select your solar contractor and a brand for your panels, you're not just choosing companies to support you at the time of installation, you're choosing companies to support you for the lifetime of your solar system. It's important to consider the warranties that both your solar manufacturer and your solar installer offer, and ensure that your solar contractor prioritizes the care of your solar system in the long term. 
Solar Warranties
There are two primary warranties that solar manufacturers offer: a product warranty and a performance warranty. The product warranty secures your panels in the event of defects or equipment failures. The performance warranty guarantees a minimum level of electricity production during the warranty period. Also, trusted installers are able to offer comprehensive warranties to ensure you don't come out of pocket for any repairs or replacements.
While many solar manufacturers currently offer these warranties for between 10 and 25 years, it's critical to understand what your warranty covers because these warranties often have hidden limitations. Many installers and/or manufacturers offer a "limited warranty." With a limited warranty, the manufacturer only covers some of the system's repair costs, so aspects of your solar project may not be included. One common pitfall of these limited warranties is that they do not cover workmanship. With these costs veiled in some manufacturers' warranties, choosing the right installer for your solar installation becomes increasingly important.
| | | |
| --- | --- | --- |
| Brand | Product Warranty | Power Output After 25 Years |
| SunPower | 25 Years | 92% |
| Panasonic | 25 Years | 90.76% |
| WINAICO | 15 Years | 80.20% |
| Q CELLS | 12 Years | 83% |
| Canadian Solar | 12 Years | 83.87% |
| Trina | 10 Years | 80% |
| Hyundai | 10 Years | 80% |
Quality Solar Installation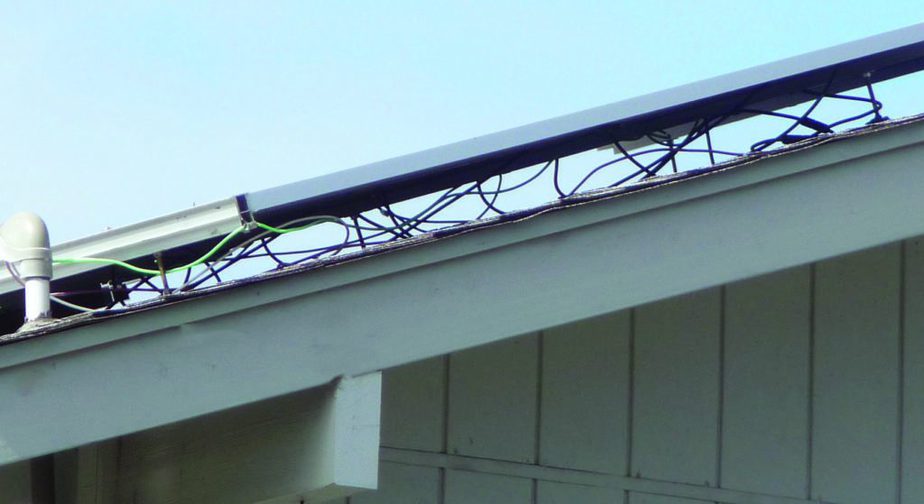 On top of warranties, there are many reasons to vet your solar company. Poor installation can shorten the life cycle of your solar system. While it's obvious that your solar installers should handle your panels with care, there are some less obvious reasons that choosing the right installer can affect the vitality of solar panels. 
Improper wire management is a common issue that could negatively impact the longevity of your system. Some solar installers run an unsightly conduit across the roof or down the side of the home, leaving the system vulnerable to a number of damages. A quality solar company will hide the main conduit and electrical wiring to protect your system from harsh weather conditions and prevent animals from eating away at the wires. 
It's also important that the solar installer you choose prioritizes the design of your system. Each home is one-of-a-kind and has its own unique requirements, and most people care about the curb appeal of their home. Therefore, a customized solar installation tailored to special architectural needs or building materials is crucial. You want to choose a trusted installer who understands the importance of these factors in installing a system that saves you money and energy for years to come. 
Final Reflections
Unlike many of the other items we purchase, solar panels are guaranteed to last for decades. Additionally, you'll be able to extend this shelf life if you consider the right factors when you decide to go solar. The material of solar cells and the design of the panels greatly affects how your solar system will fare over time. Ensuring your panels are protected by a thorough warranty also extends the longevity of your system. Last, it's important to partner with a reliable solar installer who will make sure your system is running smoothly for years to come.   
Continue Exploring Solar
Learn more about our premium products, top-tier installations, and superior warranties. We'll help you save money and reduce your environmental impact, so your solar panels are a lasting investment.