Have you noticed that the bright blue ENERGY STAR seal is popping up on more and more products at home improvement stores? There's a good reason for that. Energy-efficient features are growing in popularity among homeowners and becoming more mainstream. In fact, recent research from Zillow revealed that more than 80% of home buyers look for energy-efficient features in their search. Some of the upsides of energy efficiency are apparent, but there are also some not-so-obvious advantages. Here are the top five reasons homeowners are looking for energy efficiency and why you should, too. 
1. Save Money on Utility Bills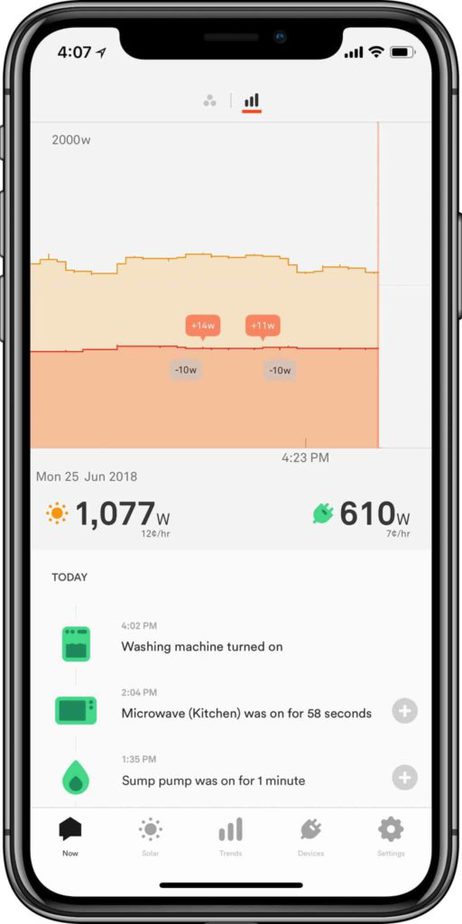 One of the most compelling motivations for switching to energy-efficient technologies is the cost savings. Energy-efficient features require less electricity to perform the same functions, so they can help you save tremendous amounts of money on your utility bills. For example, ENERGY STAR washers and dryers use 25% less energy and 33% less water than conventional ones. Since doing laundry contributes to 10% of the average household's total electricity use, switching to an efficient model shaves hundreds of dollars off your energy bills. Smaller devices have a big impact, too. You can add solar-powered lights in your backyard or replace old light bulbs in your house with LEDs to conserve energy. you can save up to $80 per bulb when you select an energy-efficient option. Over time, these small swaps add up, and you'll save big. 
Understanding what appliances consume large amounts of energy also gives you greater control over your utility bills. Energy tracking tools, like the Sense Home Energy Monitor, make this easier than ever. This technology lets you monitor your whole home's electric use, so you can see what's on or off and how much power each device is using. With this knowledge, you can identify ways to save, making your home much more efficient. 
If you're looking for even more savings, going solar is another solution. Solar panels allow you to generate your own clean electricity, shrinking or downright eliminating your monthly electric bill. Though a comprehensive energy assessment is the best way to determine how much you'd save with solar energy, the average Massachusetts homeowner saves about $30,000 in the first twenty years of use. Plus, it increases your property value. If you're selling a home with solar panels, there's evidence that your house will not only sell faster, but it will sell for more.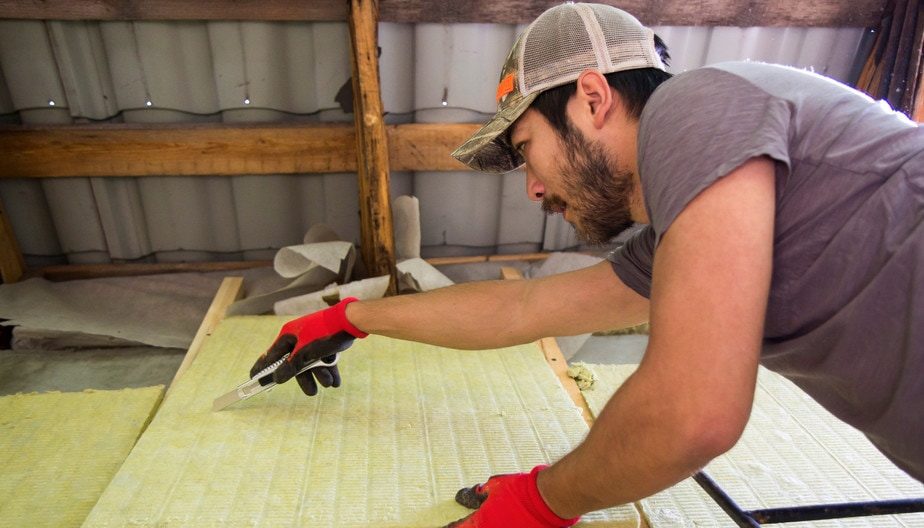 2. Increase Comfort in Your Home
Another key reason why homeowners are looking for energy efficiency is comfort, and heating and cooling systems can play a big role in this. For example, effective sealing and insulation protect your home from the heat in the summer and cold in the winter by keeping unwanted air entering or escaping your walls. This helps you make sure your home's temperature fits your preferences. A programmable thermostat also helps, enhancing your overall comfort by giving you greater control over your home's heating and cooling. 

3. Improve the Health of Your Home
Over 65% of millennials are worried about air quality inside their house, and improving the health of a home is one of the top reasons people spend money on their homes. Efficient fixtures, like windows and siding, help improve the wellness of your home by preventing pollen, dust, and other pollutants from entering. Additionally, high-efficiency air conditioners and heating technologies circulate fresh, filtered air throughout rooms. To complement this, homeowners are also purchasing plants that detoxify and purify the air. Snake plants, spider plants, and aloe are among the popular houseplants that multiply the impact of energy-efficient technologies to make your home a healthier place to relax.

4. Minimize Your Environmental Impact
A growing number of homeowners are aligning their spending with their values, and as they become more conscious of their environmental impact, they're looking for products that reflect this importance. Prioritizing energy efficiency is one simple way homeowners can achieve this. When you utilize energy-efficient appliances or power your home with solar energy, you're reducing the need for fossil fuels. This decreases water pollution, environmental degradation, and greenhouse gas emissions, benefitting the health of the planet and society as a whole.
5. Earn Money Through Tax Credits and Incentives 
On top of saving money, certain energy-efficient technologies help put money right back in your pocket. Numerous energy-efficient retrofits such as ductless mini-splits, heat pumps, water heaters, and solar systems are eligible for tax credits. Solar panels and battery storage systems, for example, are eligible for the federal solar tax credit until 2022, so you're refunded 26% of the original cost of your installation through tax returns. Massachusetts also offers a 15% state tax credit worth up to $1,000. Tax credits like these make the transition to energy efficiency even easier. 
Enhance Your Home's Efficiency
If you want to create greener spaces in your home, but you're not sure where to start, consider an energy assessment. With a no-cost audit from our partner HomeWorks Energy, a specialist will inspect your home and provide personalized energy solutions. They'll send you complimentary products, and they even offer discounts for insulation improvements and rebates for heating and cooling upgrades. Plus, for each assessment booked using the code REVOLUSUN, we'll make a donation to the Massachusetts chapter of the Sierra Club.  
Save Energy, Save Money, Save the Planet
Learn more about why we've teamed up with HomeWorks and how they can help you reduce your energy costs and carbon footprint.