Some solar owners find that they require more panels than they had initially installed, possibly due to an increase in energy consumption or an addition to their home. While adding more solar panels to an existing system is possible, there are still things to consider before beginning the process. Below are three ways to add more solar panels to your existing system and what to consider when doing so.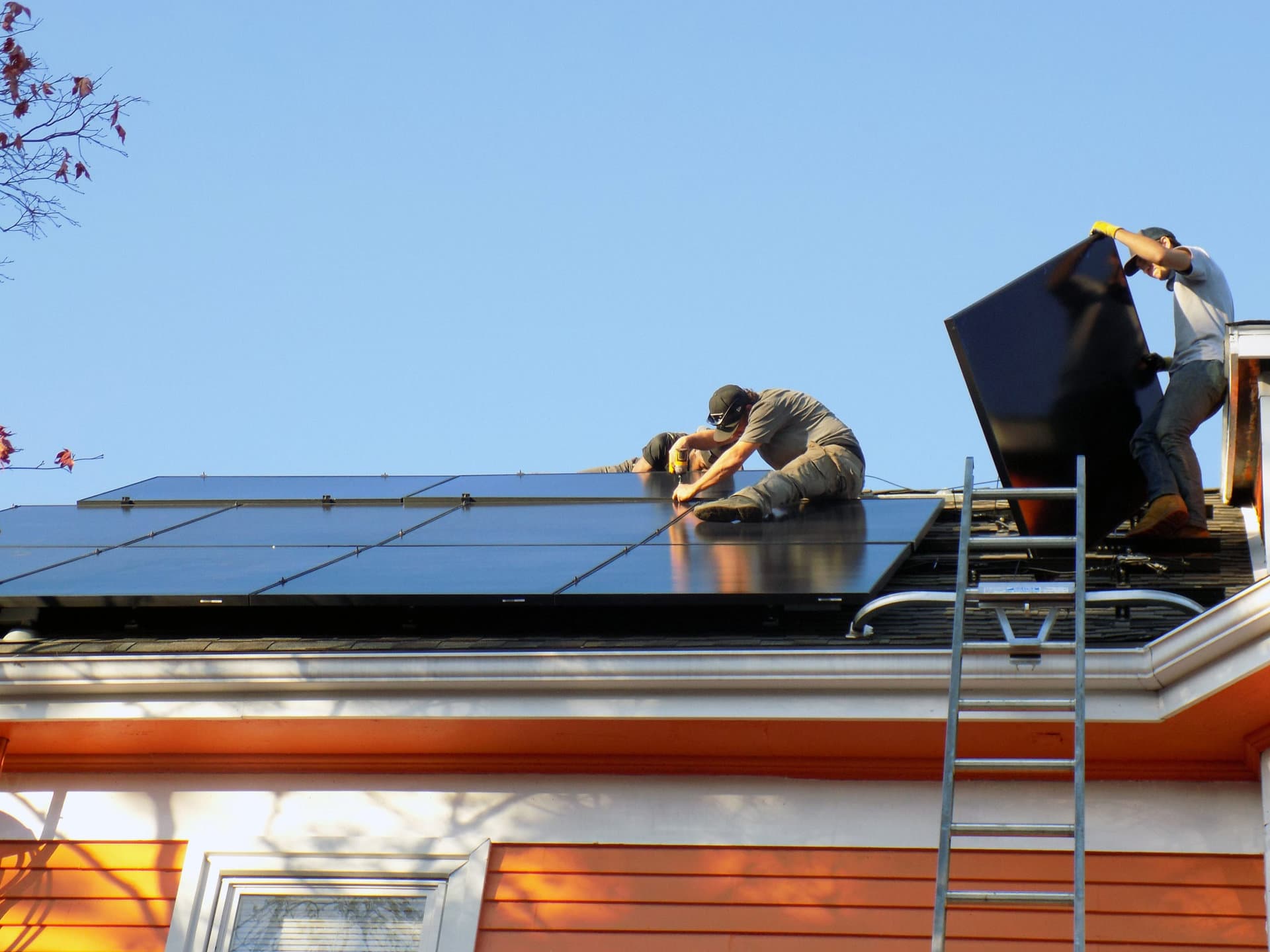 Three Ways to Add More Solar Panels 
It's essential to communicate with your chosen installer to ensure you are avoiding any risks that may come with adding more panels. This is a case-by-case procedure that will be relative to your home, budget, and energy needs. Here are three main ways to add more solar panels to an existing solar installation:
1. Install Panels As A New System With Additional Inverter
If you are looking to increase the size of your solar system substantially, you may want to install a new system, including new panels and an additional inverter. Fortunately, this may be the easiest way to expand your system since it allows you to install it in a different location on your property and will not interfere with your incentives or warranty.
If you have run out of space on the roof, this option works great with a ground mount or solar tracker. Keep in mind that you or your installer will likely have to request additional permits and approval from your town or utility company to install a ground mount or expanded rooftop system.
2. Add To Original System With Current Inverter
If you do have space next to the existing system, as well as enough capacity in your inverter, it's possible that adding to the original system will work best for you. You will have to confirm that your inverter is able to handle the added energy that comes from the extra panels you add. If it does not, this will not be the optimal solution.
If possible, we suggest that you work with your original solar company for this addition, for they will know this system the best and won't interfere with your system's warranty. It is also important to ensure that the additional equipment is compatible with the existing system. Talk to your installation company for any questions or concerns on this. 
3. Add to Original System and Replace Inverter
If your inverter does not have the capacity necessary for an expanded system, and you do not want to have another inverter, you will need to replace your current inverter with an upgraded one.
Remember, replacing your inverter before your incentive program is up will remove you from the original program and place you in the current program. It's important to discuss this with the solar installer you are going through to guarantee you are secure.
What to Consider When Adding More Solar Panels To Your Home
Space and Access to Sunlight
If you plan on upgrading the system to your roof, the first thing you'll need to do is figure out if you have enough space on your roof to accommodate an expanded system. Not only will this demand more space, but it will specifically demand space that has access to sunlight. 
Your Current Energy Use
Upgrading your solar system will save you money and bring your home more energy, but it is still important to make sure that it is necessary. Before committing, confirm that you aren't using any unnecessary and excess electricity throughout the home. Conserving energy where possible will help your home become more energy efficient so a system expansion may not be necessary.
Additional Energy Capacity
It's important to carefully evaluate how many solar panels you need to add to ensure you're meeting your needs now and in the future. Consider your own needs and goals with energy and collaborate with the solar installer to decide how much you should increase your energy production.
Solar Incentives
One of the main reasons to go solar is the financial incentives that come with purchasing your solar system. If you intend on continuing in these programs, you may need to ensure that adding more solar panels will not interfere. 
Solar Renewable Energy Certificates (SRECs) and the Solar Massachusetts Renewable Target (SMART) program, two of the leading incentive programs in Massachusetts, have ten-year time spans that you must commit to in order to receive full incentives. 
These programs will notice if your solar production has increased and will remove you from the program immediately. Talk to your chosen installation company to ensure that you are not violating any contract.
Communicate With Your Solar Installer
With everything you have to consider, it's important that you communicate with your solar installer before making any decisions. Your original solar installer will know whether or not it is a good idea to expand your solar system, and if so, the best way to do it.
Talk To Solaris Renewables About Adding More Panels
Interested in adding more solar panels to your existing solar system? Our team can answer any question you have about adding to your system.